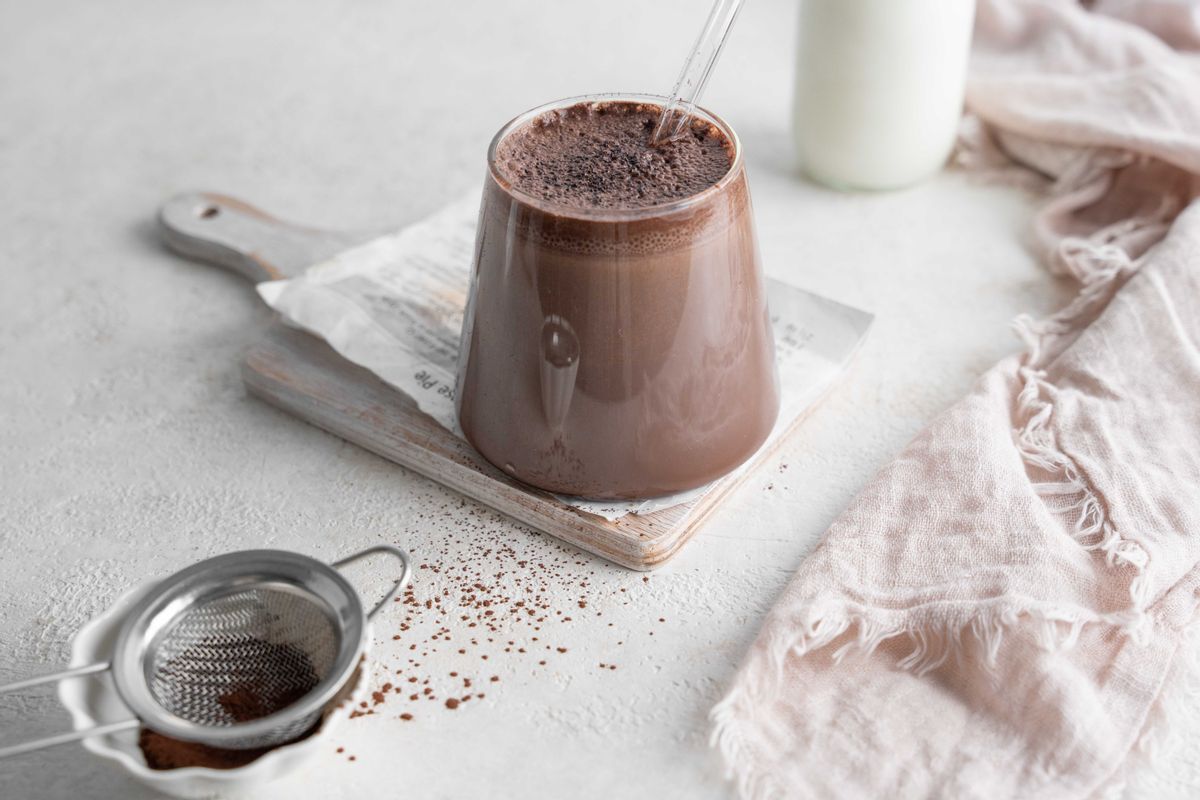 #1 Low Carb & Keto Diet App Since 2010
Track macros, calories, and access top Keto recipes.
5 min

0 min

5 min
Keto Mocha Milkshake
Here is yet another one of our Keto summer drink recipes that you will be making on repeat this season. This Keto mocha milkshake is a heavenly treat on hot summer days. With its minimal ingredient list and ease of preparation, this indulgent beverage is a true delight for coffee and chocolate enthusiasts. The perfect blend of rich flavors from the coffee and cocoa powder combined with a creamy base of heavy cream and almond milk creates the dream velvety summer milkshake.
What are some variations to this recipe?
This Keto mocha milkshake offers endless possibilities for creative yet delicious variations. For a nutty twist, adding a tablespoon of almond butter can bring a delightful depth of flavor to the milkshake. For an extra touch of indulgence, a dollop of sugar-free whipped cream on top of the milkshake can take this milkshake to a whole new level. Lastly, feel free to experiment with different flavor options, such as adding peppermint extract for an even more refreshing taste.
What other sweetener options work in this recipe?
Several Low-carb sweetener alternatives can be used in this recipe. A few options include stevia, monk fruit sweetener, or allulose. Ensure to blend the milkshake well when using powdered or granulated sweetener since they tend to settle at the bottom of the glass when not well blended. Also, when choosing a sweetener, be mindful of the amount you use, and always start with half the amount written in the recipe and adjust accordingly.
When is the best time to have this Keto mocha milkshake?
This milkshake can be enjoyed at different times during the day. If you love a good kick of caffeine in the morning, then the rich flavors of coffee and cocoa powder will surely provide a delightful boost to kick-start your day. Add a scoop of your favorite Low-carb protein powder to this milkshake and enjoy an indulgent post-workout refresher. Have a sweet craving after dinner? Whip up this milkshake and enjoy it guilt-free.
Net Carbs

3.7 g

Fiber

2.4 g

Total Carbs

12.9 g

Protein

3.3 g

Fats

23.1 g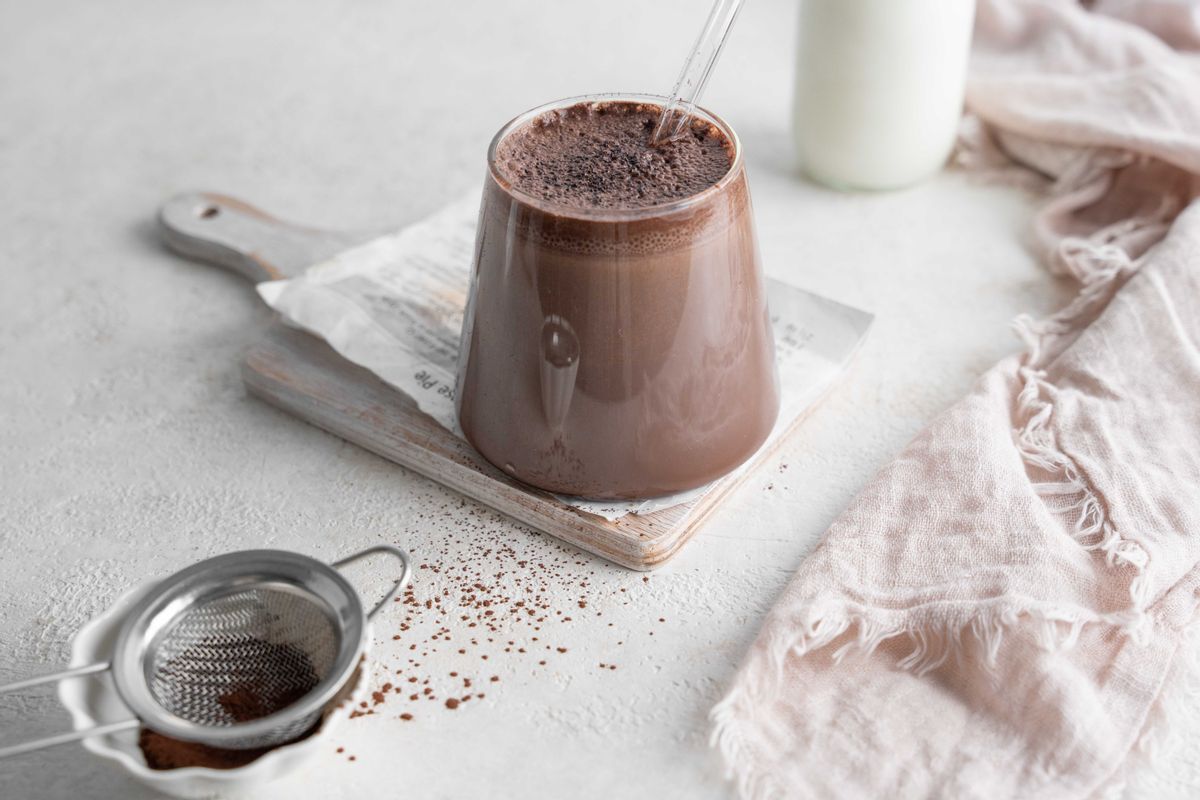 #1 Low Carb & Keto Diet App Since 2010
Track macros, calories, and access top Keto recipes.
Ingredients
Whipping cream, extra heavy/gourmet, not whipped

0.5 cup

Almond Milk (Unsweetened)

0.75 cup

Allulose, powdered

1.5 tbsp

Instant coffee dry mix (unprepared)

2 tsp
Place the heavy cream, almond milk, vanilla extract, allulose, instant coffee, and cocoa powder into a blender. Secure the lid of the blender and blend until smooth. Be sure to blend well until all the sweetener is fully dissolved.

Pour the milkshake into a glass. Garnish with a dusting of cocoa powder on top. Serve immediately.