Carb Manager Premium
THRIVE with your low carb lifestyle
Carb Manager Premium is your one-stop keto and low-carb lifestyle resource. Featuring 360,000+ recipes, exclusive premium recipes, tasty and easy meal plans, a jump-start guide, a smart meal planner, automatic shopping lists, recipe importing from the web, unlimited logging, advanced analysis & reports to make diet tracking more effective, state-of-the-art food logging features, and third-party fitness device integration, Carb Manager Premium is the essential tool for starting and maintaining your keto or low-carb lifestyle.
Premium Members Report 3X The Results
All for just USD $3.34/month
Billed annually at $39.99/year
Get a Jump Start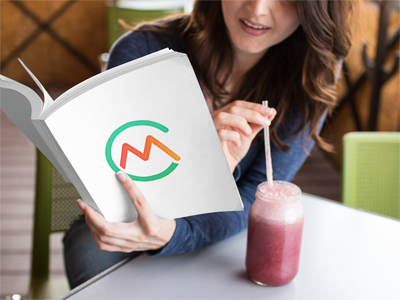 Included with every membership is a free copy of the KetoGenius Diet Plan e-book. This detailed guide will give you all the information and motivation you need to get started on your keto or low carb diet.
Exclusive Content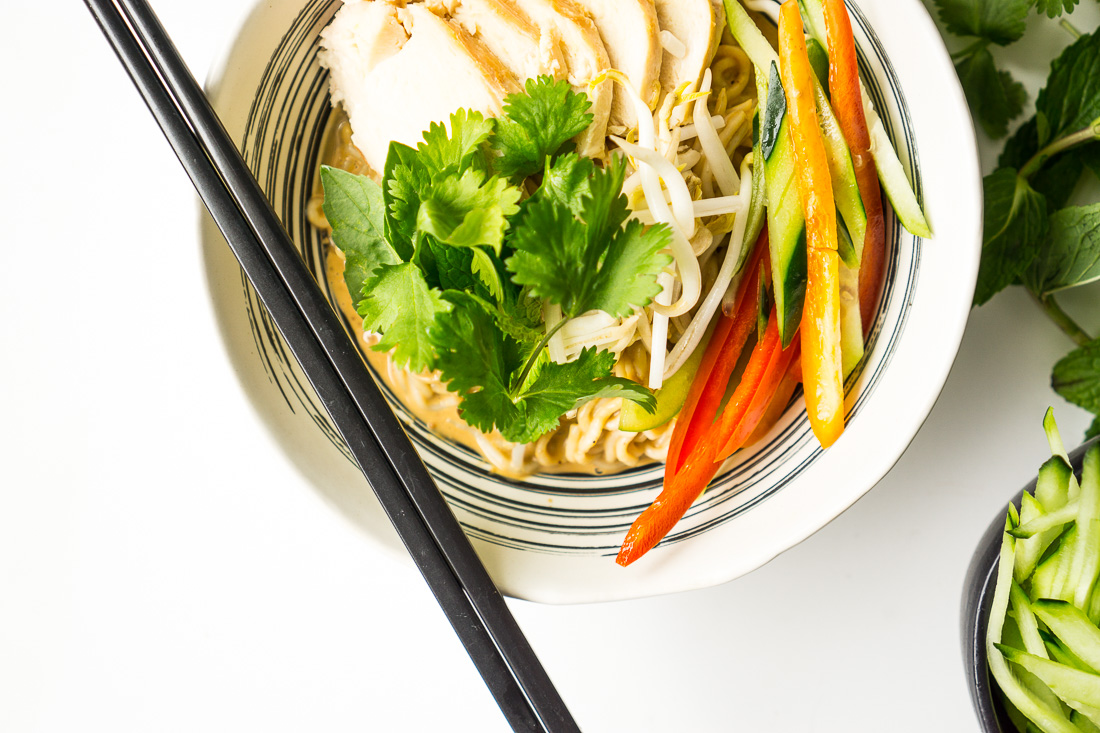 Keto is not only good for you — it's delicious. Our chefs in the Carb Manager Test Kitchen are cooking up the tastiest low carb and keto dishes. They're all designed to be easy to prepare, budget friendly, and so good you won't miss the carbs.
Our chefs are also compiling our premium recipes into curated meal plans, designed specifically different diets and eating preferences.
360,000+ Recipes With Carb Counts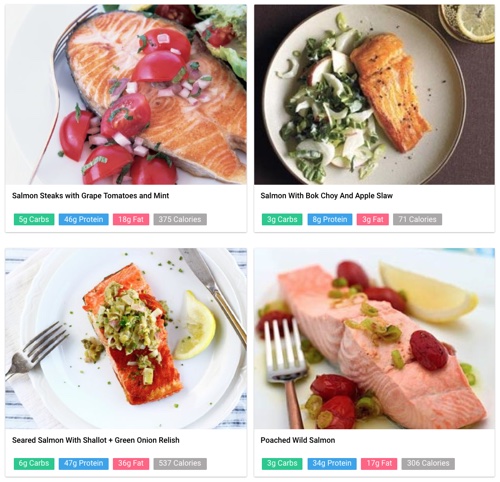 Gain unlimited access to our database of thousands of keto and low carb recipes. Each recipe includes detailed nutrition info, and can be added to your daily log with one click.
NEW! Now you can import recipes from your favorite websites. Just copy the website address into the import tool, and we'll make it available in the app.
Healthy Meal Plans & Shopping Lists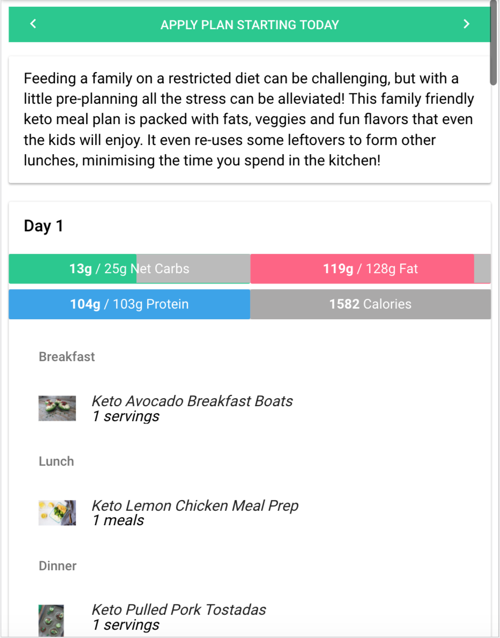 Get a weekly meal plan based on your carb, protein, fat, and calorie targets. Our meal planner is designed for everyone, including those on special diets (paleo, vegetarian, pescatarian, etc.), and those with food intolerances and specific food preferences. We'll recommend dishes -- just select the ones you like and we'll add them to your meal plan calendar. We'll also create a handy grocery list that you can take with you to the supermarket.
Smart Analysis & Reports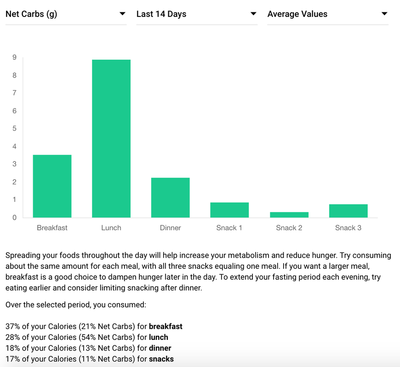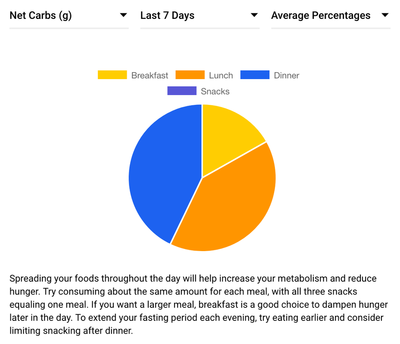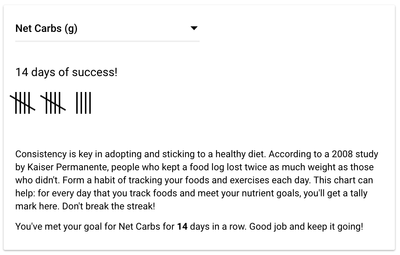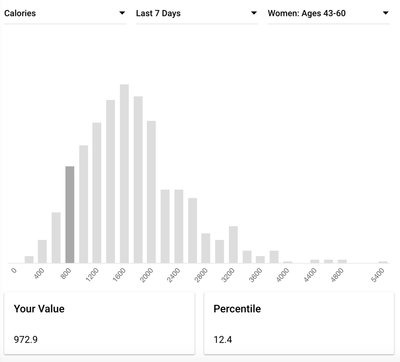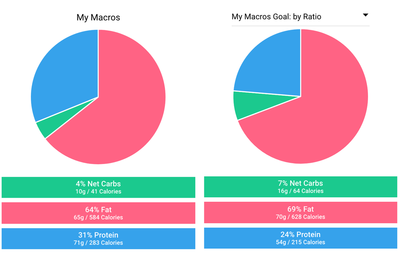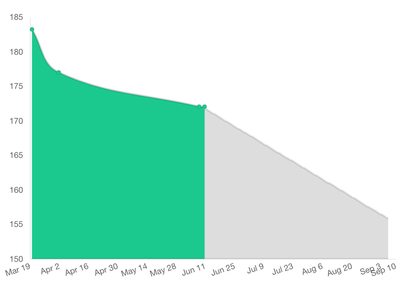 Carb Manager Premium unlocks a powerful analytics and reporting engine.​
Our analysis engine will review your daily nutrition and note any areas for improvement.
Streaks helps motivate by showing the number of days you've met your goals (with tally marks).
Meals Analysis will dive deep into your total and average nutrition by meal, so you can look for ways to better distribute your food consumption to boost your metabolism and reduce hunger.
Comparisons enables you to graph any measurement against any nutrient consumed to help spot patterns in how what your eat affects your health. Want to see how your carb consumption has trended in relation to your weight? Look here for answers.
Correlations is another way to look for trends. Plot nutrition, sleep, exercise, and other health variables against your vital health readings, such as blood glucose, ketones, glucose ketone index, and more.
Benchmarks is a great motivation tool to show you how your diet compares to the U.S. average.
Projections predicts your weight change based on your profile and net calorie target.
Macros Analysis shows your your average and total macros consumption vs. your goals, to help you fine tune your macronutrient intake.
Access from Everywhere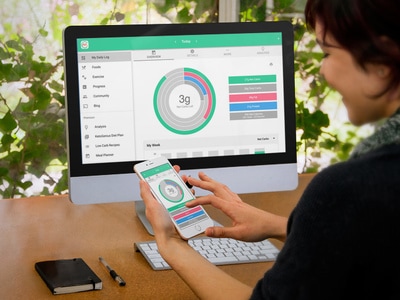 With Carb Manager Premium, your nutrition data is accessible wherever you are: on your iPhone, iPad, or Web. Syncing is simple, seamless, and automatic. If you are an existing app user, just sign in from your app and you can sync all of your past data. Plus, all of your data is continuously backed up to our secure servers, so you'll never lose track of your progress.
Unlock Advanced Tools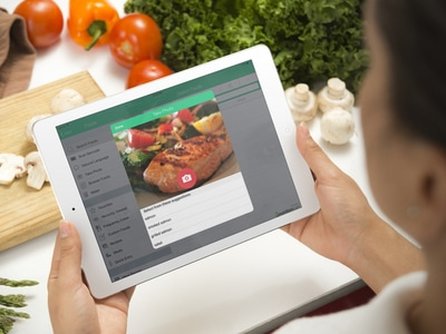 Carb Manager Premium offers unlimited access to cutting edge food and exercise tracking tools. With our downright magical Snap Foods feature, you can take a photo of your meal and we'll use state-of-the-art image recognition technology to find the foods you've eaten. Our natural language search feature allows you to enter or voice dictate your meals just like you say them to a friend. And our new voice logging feature for foods and exercises is the quickest and easiest way yet to track your healthy lifestyle -- just say it!
Integrate With Apps & Devices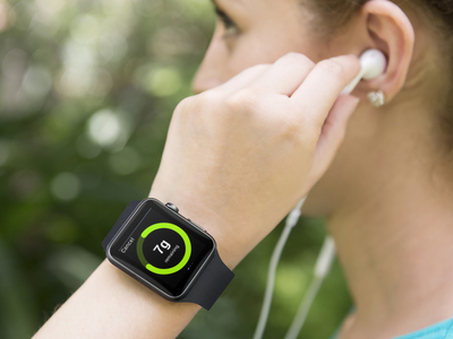 With iOS Health App, Google Fit, and Fitbit integration, you can instantly integrate with dozens of popular apps and devices. Seamlessly import activity data with Fitbit or any Apple Health or Google Fit enabled device/app, including Apple Watch, Jawbone, LG, and more.
Additional Premium features include: Set goals for meals and for different days of the week; measure blood glucose and ketones by meal; track 30+ health metrics; create new groups; and priority customer support.
Real People. Real Success.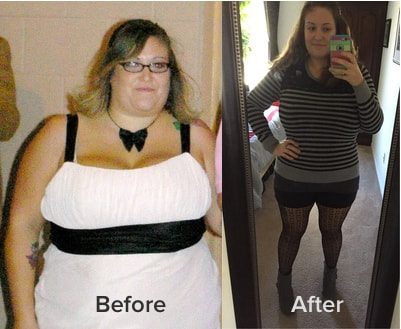 "Now it is like clockwork. I input my meals and I don't have to keep track of anything because Carb Manager Premium does that for me. It also keeps me on track and helps me make better decisions."
— Erin C., lost 61 pounds with Carb Manager Premium
Get Started Today
Premium Members Report 3X The Results
Feature Comparison
| | | |
| --- | --- | --- |
| | Basic | Premium |
| Log foods | done | done |
| Log exercise | done | done |
| Track weight | done | done |
| Add friends | done | done |
| Ad free | | done |
| Access to 360,000 web recipes | | done |
| Premium recipes from the Carb Manager Test Kitchen | | done |
| Curated meal plans | | done |
| Import recipes from websites | | done |
| Smart meal planner | | done |
| Shopping list generator | | done |
| Full nutrient tracking | | done |
| View macros & nutrition per meal | | done |
| SmartMacros: auto-adjust macros goals as you lose weight | | done |
| Track blood glucose | | done |
| Track ketones | | done |
| Track intemittent fasting | | done |
| Track sleep | | done |
| Track body measurements & vitals | | done |
| KetoGenius Diet Guide | | done |
| Advanced reports | | done |
| Voice logging | | done |
| Image AI logging | | done |
| Natural language logging | | done |
| Create meals | | done |
| Create meal plans | | done |
| Meals analysis report | | done |
| Streaks report | | done |
| Comparisons report | | done |
| Correlations report | | done |
| Benchmarks report | | done |
| Projections report | | done |
| Macros report | | done |
| Sync with Fitbit | | done |
| Sync with Apple Watch | | done |
| Sync with other fitness trackers | | done |
| Rename meals | | done |
| Reorder meals | | done |
| Set per meal goals | | done |
| Set different goals by day of the week | | done |
| Create groups | | done |
| Print and export daily logs | | done |
| Priority support | | done |
| | Always $0/mo | From $3.34/mo |