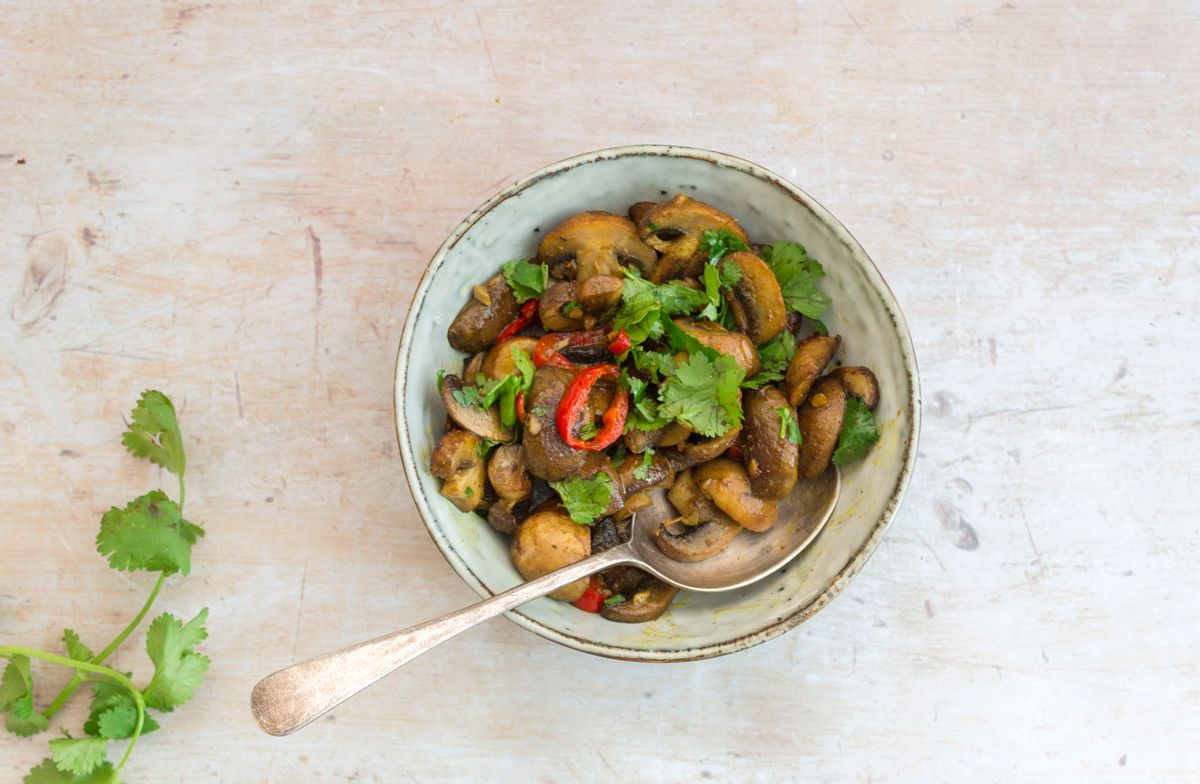 #1 Low Carb & Keto Diet App Since 2010
Track macros, calories, and access top Keto recipes.
5 min

9 min

14 min
Keto Indian Sautéed Chili Mushrooms
These spicy Keto mushrooms are pan fried with creamy butter, fiery chili and a hint of lime until tender. The mushrooms are thinly sliced and sautéed with the seasonings and served with cooling fresh cilantro. This is a quick and easy side dish, perfect for spicing up weeknight dinners.
Keto Indian Mushroom Ingredients
This Indian inspired Keto recipe is rich with chili heat and tender low carb veggies. Earthy chestnut mushrooms are sautéed with sliced red chilis, aromatic garlic, zesty lime and a hint of curry powder.
The mushrooms are then tossed with fresh cilantro to serve.
Serving Suggestion
These fiery Keto mushrooms are a great side to a Keto Indian inspired main. Perfect served alongside a curried protein of your choice and cauliflower rice. Optionally serve with one of our cooling salsas to complement the heat!
Net Carbs

2.4 g

Fiber

1.1 g

Total Carbs

3.9 g

Protein

2.1 g

Fats

3.2 g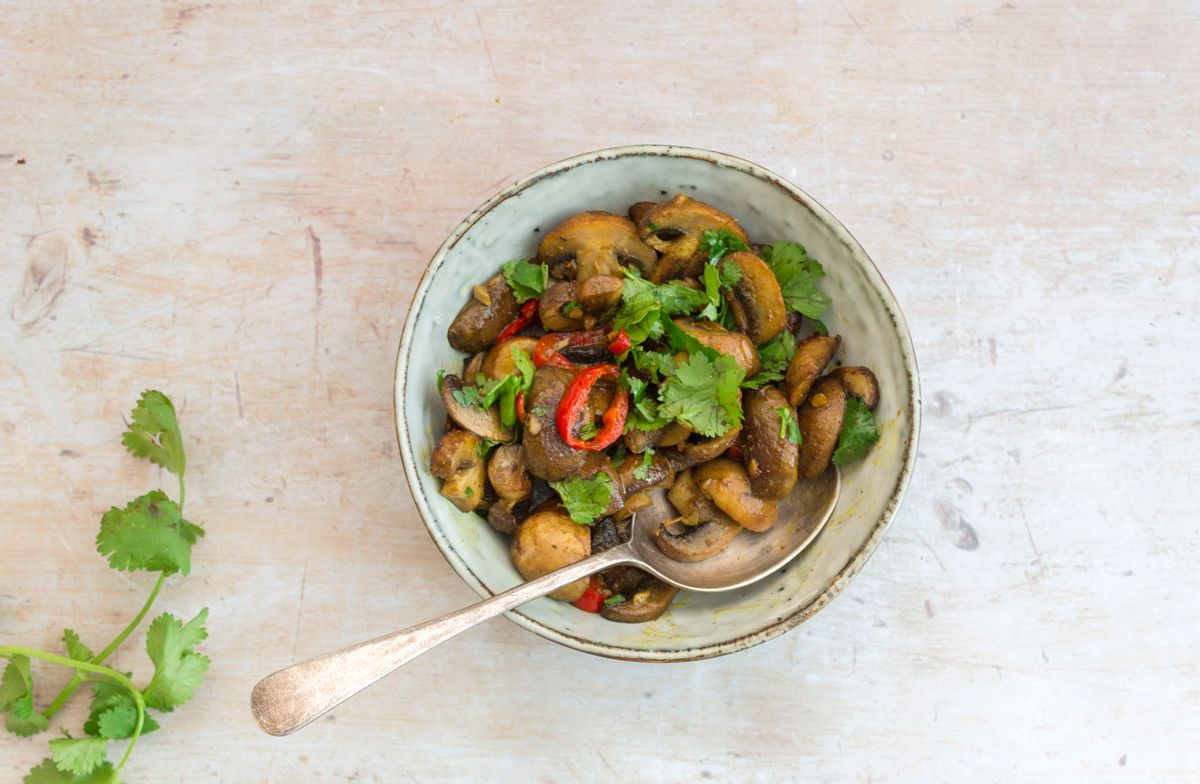 #1 Low Carb & Keto Diet App Since 2010
Track macros, calories, and access top Keto recipes.
Ingredients
Hot Chili Peppers, Red, Raw

1 each - approx 4" - 6" long

Unsalted Butter

1 tablespoon

Lime Juice, Fresh

1 tablespoon

Salt, Sea Salt

¼ teaspoon
Thinly slice the chili and crush the garlic. Melt the butter in a skillet over a low/medium heat. Add the garlic and chili and sweat gently until fragrant and tender.

Whilst the chili is cooking, clean and thinly slice the mushrooms. Add the sliced mushrooms to the skillet along with the curry powder, lime juice, salt and pepper. Stir well to combine, coating the mushrooms in the seasonings. Sauté for 4-5 minutes or until the mushrooms are tender and golden.

Finely chop the cilantro. Scatter the cilantro over the cooked mushrooms and stir to combine. Serve hot.