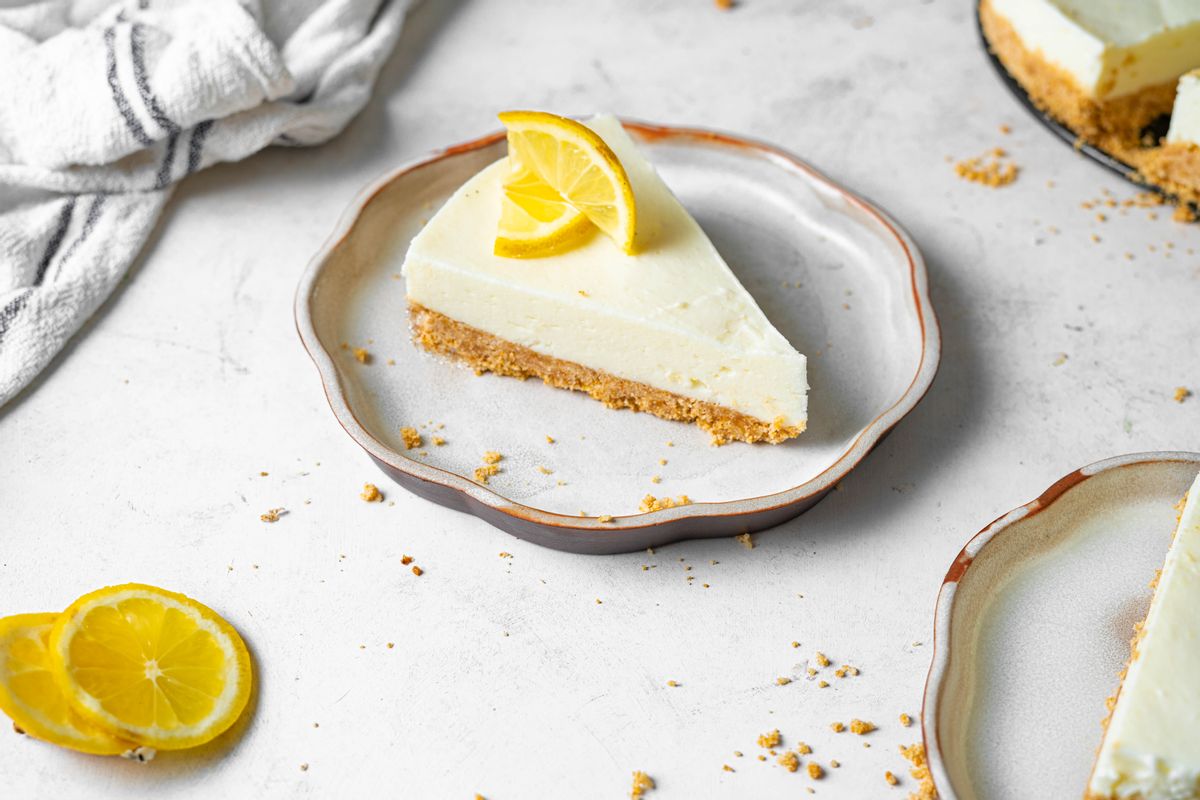 #1 Low Carb & Keto Diet App Since 2010
Track macros, calories, and access top Keto recipes.
20 min

10 min

30 min
5 Ingredient Keto Lemon Cheesecake
This Keto 5 ingredient no-bake cheesecake is a dream come true. It is creamy, light, sweet with a bit of tang. This cheesecake is also egg-free, gluten-free, and fuss-free. You can prepare this dessert in less than 30 minutes using 5 simple ingredients. This delightful treat is proof that there are many easy Keto 5 ingredient meals to help you stay on track.
How to make a low-carb no-bake cheesecake crust?
This Keto crust consists of 2 ingredients: Keto graham crackers and butter. The graham crackers are blitzed until fine, then mixed with the melted butter. The mixture is then pressed into the bottom of a springform pan and placed in the freezer until firm. Instead of Keto graham crackers, you can use your choice of low-carb cookies. As for the butter, you can swap it for coconut oil or ghee.
What is the role of the jelly in this recipe?
The sugar-free lemon jelly is responsible for 3 things:
• The jello mixture contains gelatin, which helps stabilize and thicken the cheesecake filling. Without it, your cheesecake will be too soft, and a slice won't hold its shape.
• Store-bought jelly powders are usually sweetened with sugar or a sugar-free sweetener. Opt for sugar-free types for a Keto-friendly cheesecake. The amount of sweetener in the jelly powder is enough to sweeten the filling, but if you prefer an extra sweet dessert, add more powdered sweetener to your preference.
• It contains lemon flavoring, which gives this cheesecake its citrusy and tangy taste. You can swap it for lime-flavored, cherry-flavored, or strawberry-flavored jelly mixes for different flavors.
How to store this Keto lemon cheesecake?
Cover the cheesecake with a large bowl or place it in a cake container. It will stay fresh in the fridge for up to 5 days.
Net Carbs

5.2 g

Fiber

4.3 g

Total Carbs

21.3 g

Protein

11.4 g

Fats

50.5 g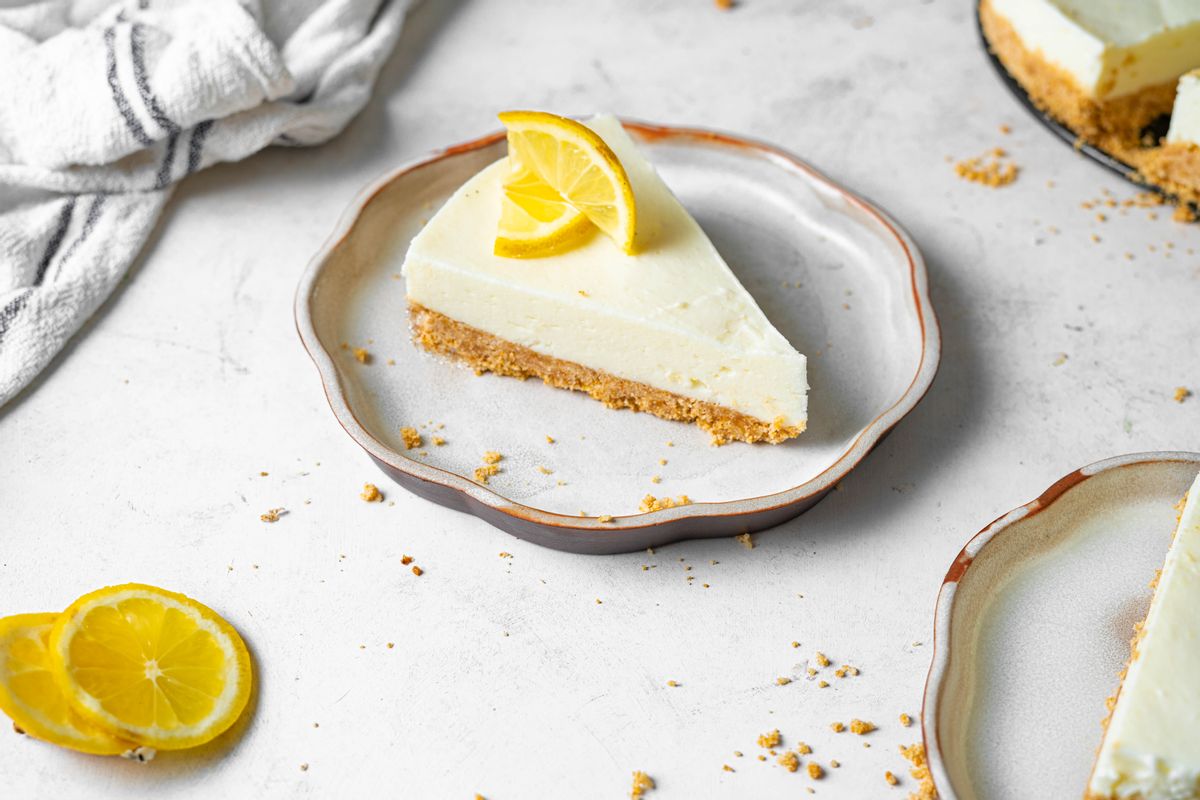 #1 Low Carb & Keto Diet App Since 2010
Track macros, calories, and access top Keto recipes.
Ingredients
Keto Graham Crackers

150 g

Cream cheese, brick

400 g
Place the biscuits in a food processor and pulse until fine. Transfer to a bowl. Melt the butter and add it to the biscuits.

Mix until fully incorporated. Transfer to a 20cm/8-inch springform pan, and press downward. Transfer the pan to the freezer while you prepare the other elements.

Add 1 cup of heavy cream to a bowl. Use a hand mixer to beat until it's whipped. Set the bowl aside.

To another bowl, add the cream cheese. Whisk it until it softens. Add it to the whipped cream and mix until incorporated.

Place ½ cup of heavy cream in a small saucepan over low heat. Once it comes to a simmer, add the jello and whisk. Keep whisking until the powder dissolves.

Take the saucepan off the heat and pour it into the cream cheese bowl with one hand while whisking with the other. Keep whisking until no lumps remain, and all steam has escaped. You can pass the mixture through a fine sieve if you want a silky smooth cheesecake.

Take the springform pan out of the freezer and place it on the counter. Pour the lemon cheesecake over the crust and spread using a spatula. Transfer to the fridge to set for 6-12 hours.

Cut the cheesecake into 8 slices. Garnish with lemon slices or fresh mint leaves if desired. Serve cold.