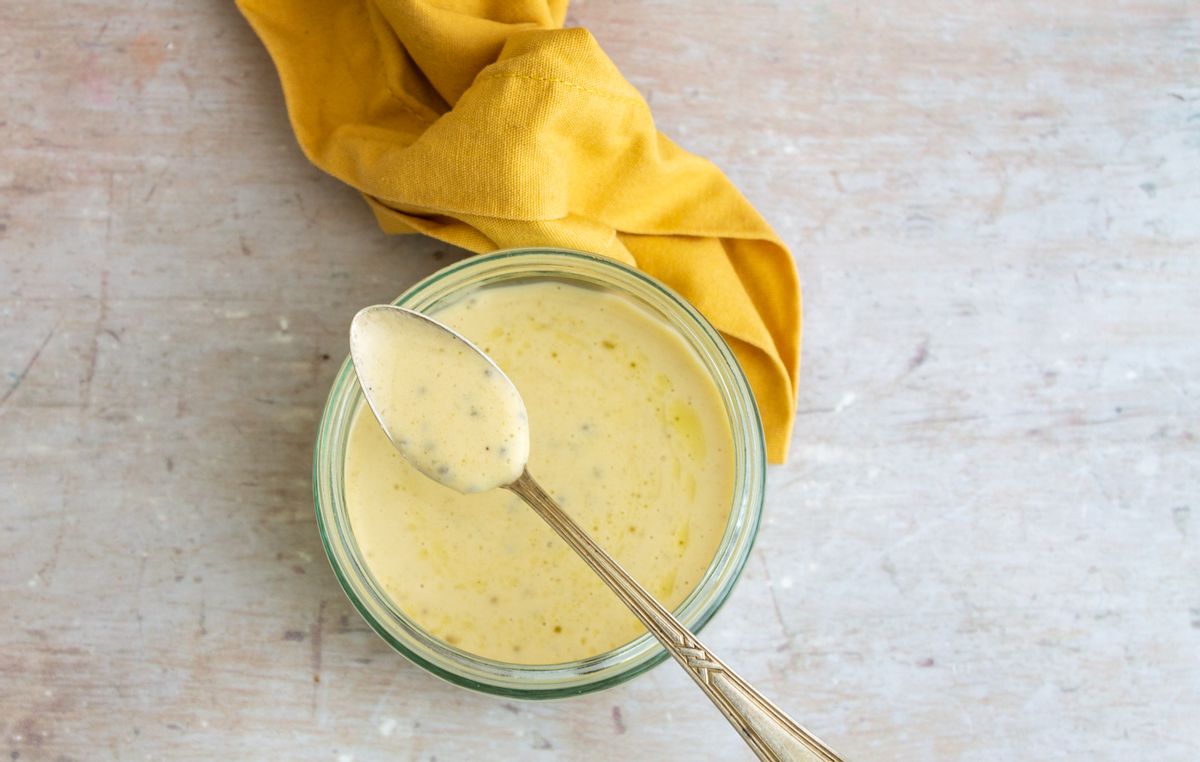 #1 Low Carb & Keto Diet App Since 2010
Track macros, calories, and access top Keto recipes.
20 min

0 min

20 min
Low Carb Orange, Tahini and Chia Salad Dressing
This simple low carb salad dressing is rich and creamy with a citrus twist. Our easy Keto salad dressing is prepared with earthy tahini, zesty orange juice, olive oil, a little salt and pepper, and crunchy chia seeds. This makes a tasty and healthy dressing served over low carb salads and roasted or grilled meats.
What are Chia Seeds?
Chia seeds are rich in fiber, antioxidants and packed with nutrients. These tiny seeds are commonly added to liquids to create a thickened pudding consistency but can also be added to salads and smoothies for an extra boost of protein and healthy omega 3 fatty acids. We have added a teaspoon of chia to our simple Keto salad dressing to add extra nutrients and help slightly thicken the dressing resulting in a creamier texture.
Tips For Using Chia Seeds in Dressing
A little chia goes a long way. Using just a teaspoon will help to thicken your salad dressing just before serving. You do not want to add too many seeds or leave the dressing to stand overnight, or it will be far too thick in consistency. For this reason, the salad dressing is best prepared as needed. Please be sure to adjust your macros to account for any changes made to the original recipe.
Net Carbs

6.3 g

Fiber

2.8 g

Total Carbs

9.2 g

Protein

3.6 g

Fats

49.7 g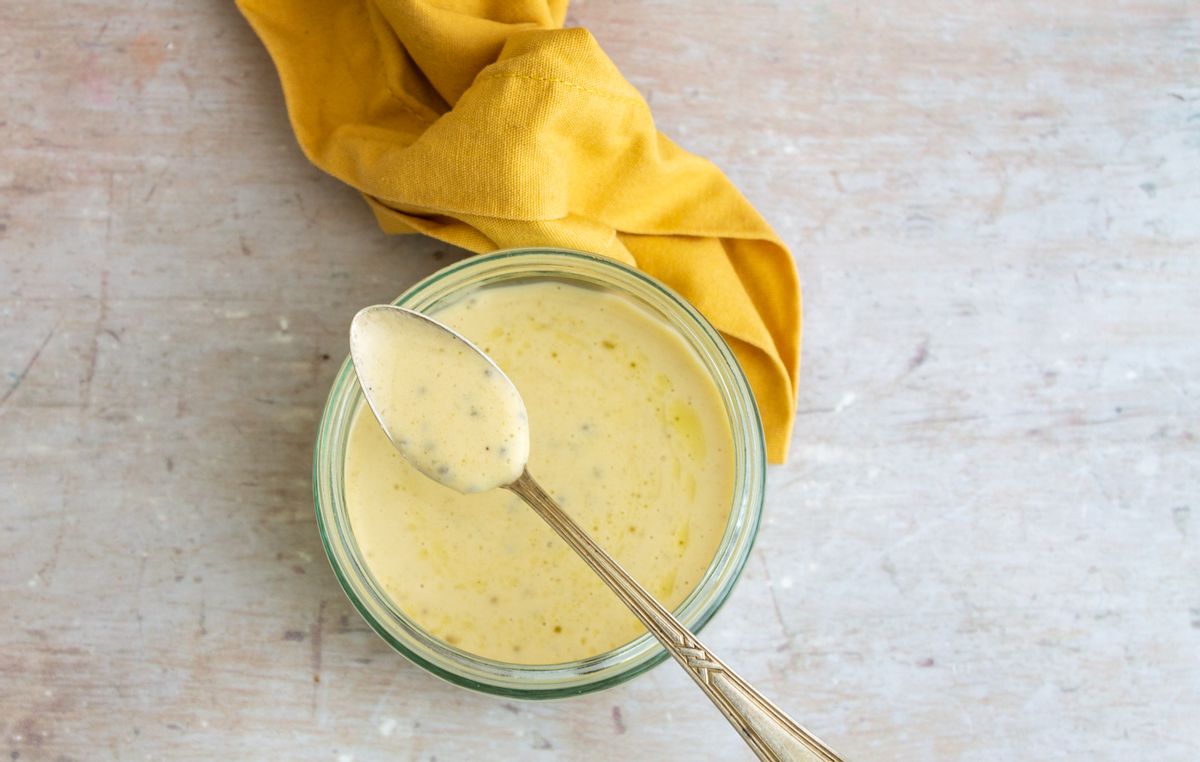 #1 Low Carb & Keto Diet App Since 2010
Track macros, calories, and access top Keto recipes.
Ingredients
Extra virgin olive oil

3 tablespoon

Orange juice

2 tablespoon

Chia seeds

1 teaspoon, whole pieces

Garlic powder

0.5 teaspoon

Salt, sea salt

0.5 teaspoon

Black pepper

0.13 teaspoon
Add the tahini, orange juice and olive oil to a small mixing bowl. Whisk together well until smooth and combined. The sauce should combine easily and be a thick, creamy consistency.

Add the salt, garlic power and black pepper to the bowl. Sprinkle over the chia seeds. Beat the dressing together again until well combined.

Add the water to the bowl. Whisk together to combine until smooth. Taste the dressing and adjust the seasonings as desired adding more garlic powder, salt or orange juice as needed. Leave to stand for 10 minutes before serving over salads or cooked meats.