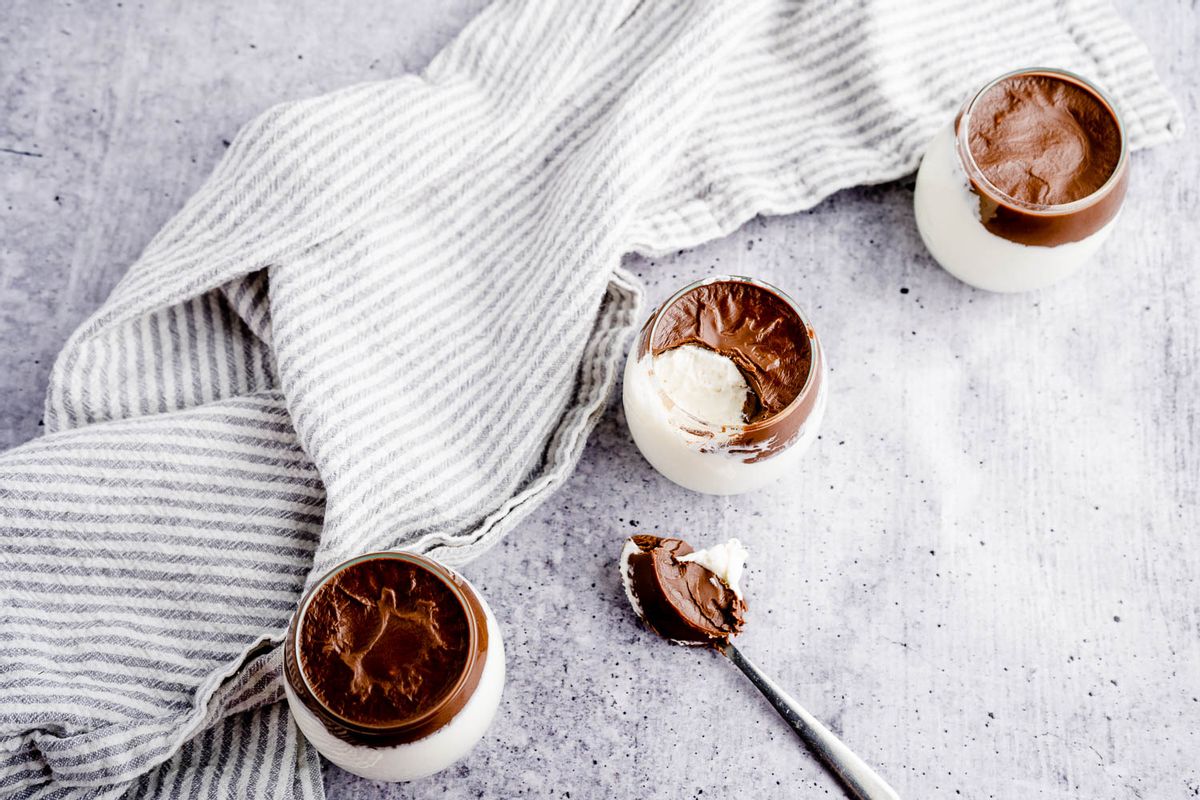 #1 Low Carb & Keto Diet App Since 2010
Track macros, calories, and access top Keto recipes.
20 min

0 min

20 min
Keto No-Bake Cheesecakes with Magic Shell
Keto No-Bake Cheesecakes with Magic Shell are the ultimate Low Carb dessert! Luscious cream cheese blended with sour cream, heavy cream, and enough sweetener to make it sweet. The mixture is piped into small glass containers and then topped with a Keto chocolate magic shell. The Keto magic shell made from chocolate chips and coconut oil is fun to break before giving way to a creamy center inside. The cheesecakes are the perfect replacement for a fat bomb, thanks to the ingredients' high-fat content. Feel free to double the batch and store cheesecakes to have on-hand anytime you need a sweet, healthy snack.
What kind of cream cheese do I use?
Use full-fat cream cheese that has no added filler or gums. The same can be said for the other ingredients like sour cream and heavy cream.
How do I store finished cheesecakes?
You should store the cheesecakes in the fridge covered tightly with plastic wrap. If you want to double the batch, feel free to freeze the cheesecakes individually; just be sure they are tightly sealed.
Serving suggestions
A delicious Keto cheesecake like this recipe would be great paired with various Keto coffee recipes on the site like Ultimate Keto Coffee.
Net Carbs

5.1 g

Fiber

1 g

Total Carbs

27.1 g

Protein

5 g

Fats

39.4 g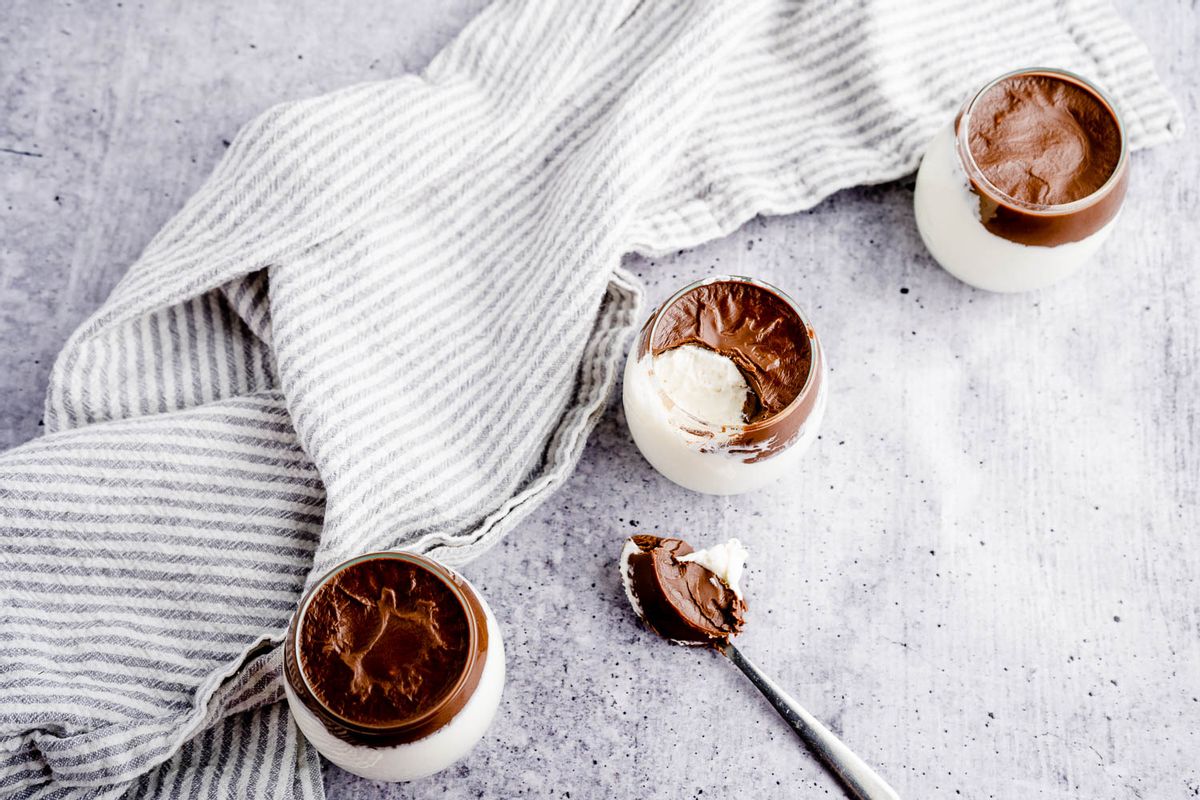 #1 Low Carb & Keto Diet App Since 2010
Track macros, calories, and access top Keto recipes.
Ingredients
Monk Fruit Erythritol Blend

0.33 cup

Cream Heavy Whipping

0.33 cup, fluid (yields 2 cups whipped)

Almond extract

1 teaspoon

Chocolate chips, sugar free

0.25 cup, whole pieces - regular
Combine softened cream cheese (placed in a bowl in the microwave for 30 seconds), heavy cream, sour cream, almond extract, and a pinch of salt in a medium-sized bowl.

Use a hand mixer or stand mixer to combine all the ingredients until nice and fluffy.

Place the cheesecake mixture into a piping bag or plastic bag and cut the tip off. Divide the filling between four 4 oz bowls or mason jars.

Tap the jars against your hand or the countertop to smooth the top.

In the meantime, combine the chocolate chips and the coconut oil in a small microwave-safe bowl. Microwave on high in 30-second intervals until completely melted.

Divide the chocolate mixture on top of the four containers.

Chill for at least one hour before serving.