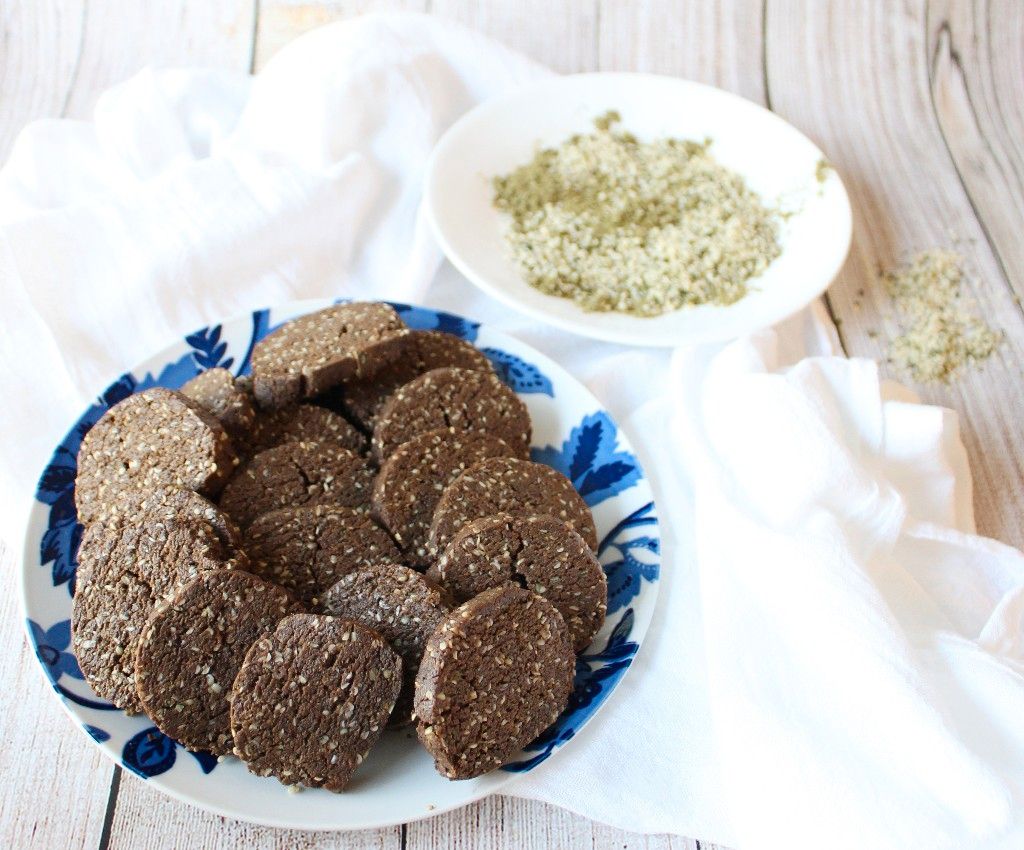 #1 Low Carb & Keto Diet App Since 2010
Track macros, calories, and access top Keto recipes.
1 h 20 min

20 min

1 h 40 min
Keto Peanut Butter Chocolate Hemp Heart Cookies
Make these Keto hemp heart cookies when you want to hit multiple cravings: something sweet, salty, chewy, and crispy. The cookies make a great Keto dessert, but they can be included in your diet in a variety of ways similar to the English biscuit. Enjoy a hemp heart cookie with your morning Keto butter coffee or eat it as a snack as well. The perfect combo of peanut butter and chocolate comes together in this Keto cookie. You'd never guess it was chock full of vitamins and essential fat, thanks to the hemp hearts and hemp flour mixed inside. If you've never baked with hemp products before, you'll find these ingredients in either the health aisle, special diet aisle, or baking aisle at your grocery store. You won't feel guilty about adding this nutritious dessert to your food log.
What Are Hemp Hearts?
Hemp hearts are just another name for hemp seeds! You may see the names used interchangeably on the packaging, but there's no difference between the two. Hemp hearts are extremely nutritious. Just one tablespoon has high levels of omega fatty acids, iron, magnesium, and other nutrients. Since they're seeds, hemp hearts taste just like you'd want them to: nutty and earthy.
How Do I Use Hemp Hearts?
Not only can hemp hearts be blended into cookie doughs, bread, and other baked goods, but they can be added simply to almost any meal. Sprinkle the seeds straight over salads or hot vegetable side dishes. Add it to Keto granola, cereal, or overnight chia pudding. Including a little in your meals once a day could have a lot of positive benefits.
Net Carbs

1.8 g

Fiber

0.8 g

Total Carbs

3.3 g

Protein

3.2 g

Fats

5.7 g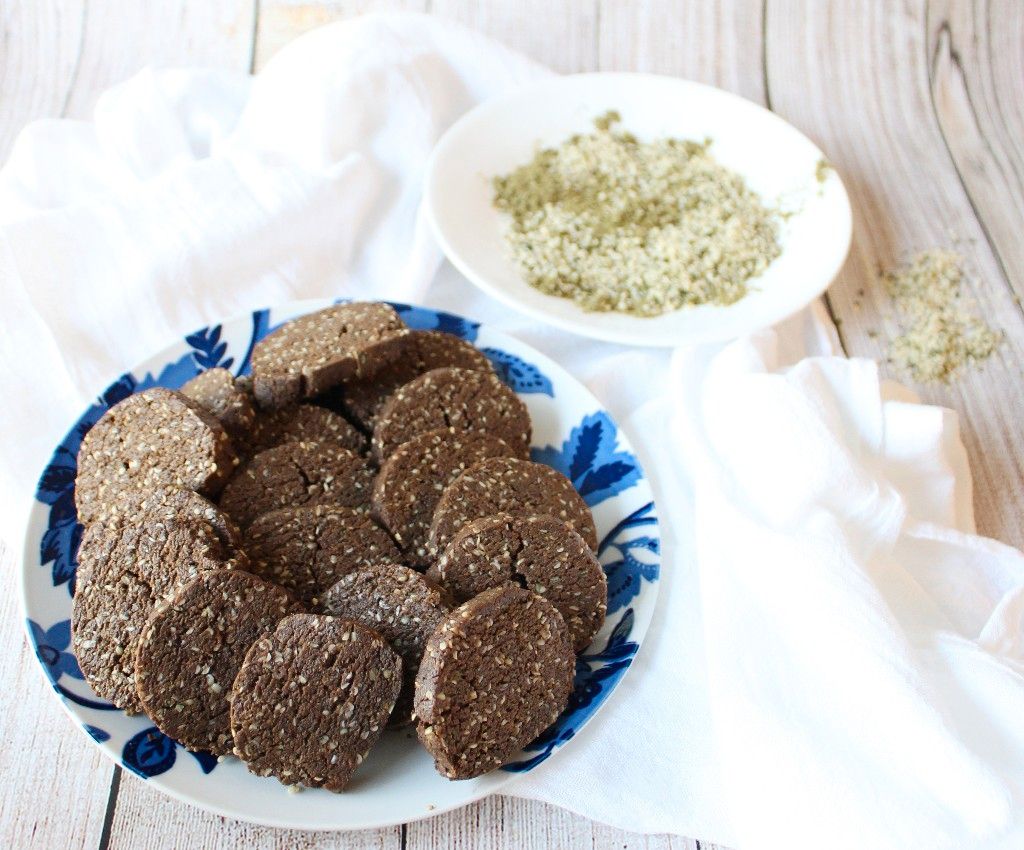 #1 Low Carb & Keto Diet App Since 2010
Track macros, calories, and access top Keto recipes.
Ingredients
Tahini (sesame butter)

0.5 oz

Powdered Erythritol (Icing Sugar)

1.5 tbsp

Hemp Seeds Shelled Or Hulled

3 tbsp
Put room temperature peanut butter in a stand mixer with a paddle attachment, and blend it until it loosens up to get more creamy. Blend tahini and erythritol into the peanut butter until you have an even mixture. Next, blend in the egg and vanilla extract. In a small bowl, mix together hemp hearts (seeds), hemp flour (powder), cocoa powder, and salt. Add the dry ingredients to the wet ingredients in the stand mixer, and blend them together to make the cookie dough.

The cookie dough will be very soft. Use a spatula to transfer the cookie dough to a sheet of parchment paper. Use the paper to shape the dough into a log about 8-inches long. If you're having trouble, you can chill the dough in your refrigerator to make it easier to work with. Once the dough is shaped, wrap the log in the parchment paper, twisting the sides to seal the log in place. Keep the cookie dough in your freezer for 60 minutes to chill.

When it's time to bake the cookies, turn on your oven to preheat to 350 degrees. Either line a sheet tray with parchment paper or use a non-stick baking sheet. Remove the cookie dough log from the freezer and unwrap it. Slice the log into ½-inch thick pieces. The original recipe here makes about 18 cookies. Arrange the cookies on your baking sheet delicately.

Bake the cookies for about 18 minutes or until done. The edges will be slightly crisper than the soft centers, and there may be a slight golden brown color to the tops of the cookies. Let the cookies cool before you enjoy them. Store fully cooled cookies in an airtight container for up to 5 days in the refrigerator.