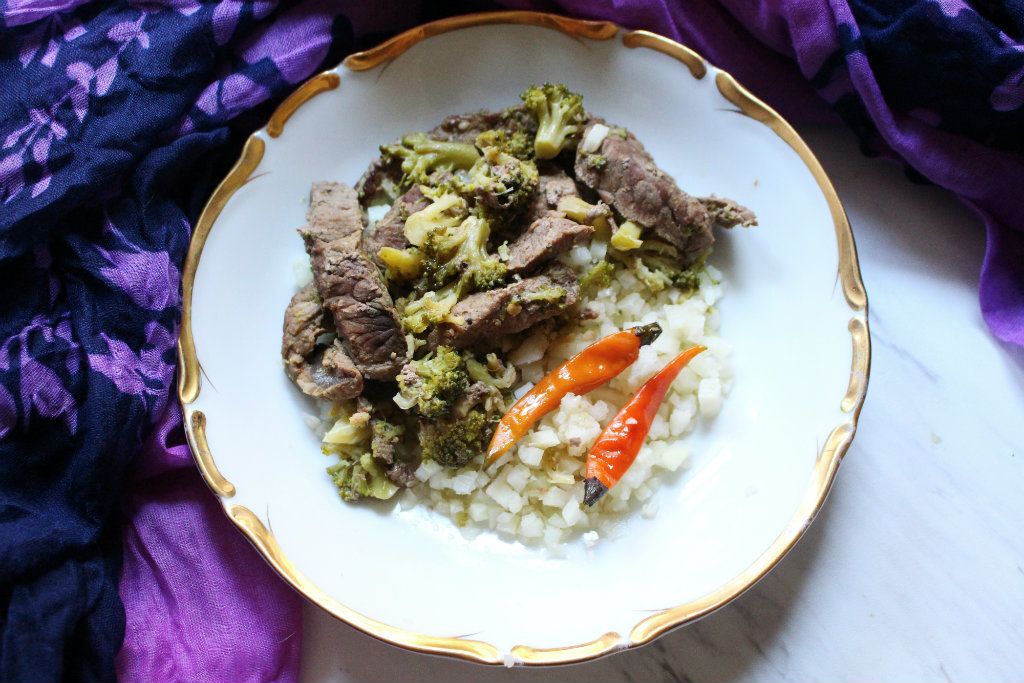 #1 Low Carb & Keto Diet App Since 2010
Track macros, calories, and access top Keto recipes.
6 h 0 min

3 h 0 min

9 h 0 min
Low Carb Crock Pot Szechuan Beef
Looking to replicate some of your favorite Chinese takeout at home? This Szechuan Beef combines all your favorite Asian flavors, plus it is conveniently made in a Crock Pot! This healthy keto recipe is spicy with a little bite of vinegar. A plentiful blanket of broccoli completes this hearty meal.
Jessica L.
Net Carbs

7.6 g

Fiber

3.5 g

Total Carbs

11.2 g

Protein

16.8 g

Fats

33.5 g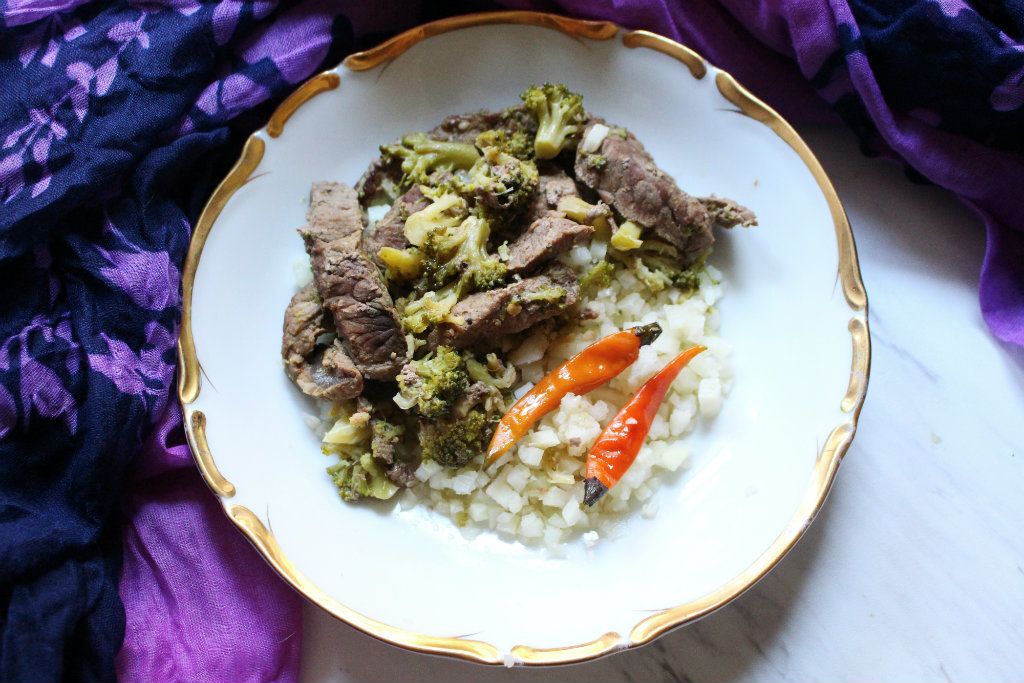 #1 Low Carb & Keto Diet App Since 2010
Track macros, calories, and access top Keto recipes.
Ingredients
Sambal Oelek Paste Of Chili by Rooster

1 tablespoon

Black Pepper

0.75 teaspoon

Ginger, Ground

0.5 teaspoon

Peppers Hot Chili Red Raw

½ ounce

Broccoli Frozen Chopped Unprepared

4 ounce

Cauliflower Rice

2 cup, cut pieces
Slice the pepper steak into thin strips, if needed, and place it in a large Ziploc bag.

Add into the bag the first amount of olive oil, rice vinegar, soy sauce, chili sauce, pepper, ginger, and garlic. Squeeze out extra air in the bag and seal it. Then, move the steak around until it's all completely coated in the seasonings and liquids.

Refrigerate the steak in the bag for at least 6 hours, but preferably overnight, to marinate. When you're ready to cook, pour the steak and extra liquids from the bag into a Crock Pot. Place 3-4 small chilis on top.

If needed, chop the broccoli into small pieces. Place the broccoli over the steak and drizzle the final amount of olive oil on top. Frozen broccoli is best, but you can use fresh if you have it on hand.

Cook the Szechuan beef on low for 3 hours, but you can go longer if you'd like. Give it a stir to ensure all the ingredients are coated in the sauce that forms during cooking.

Serve your beef and broccoli over a ½ cup of prepared cauliflower rice per person. Enjoy!