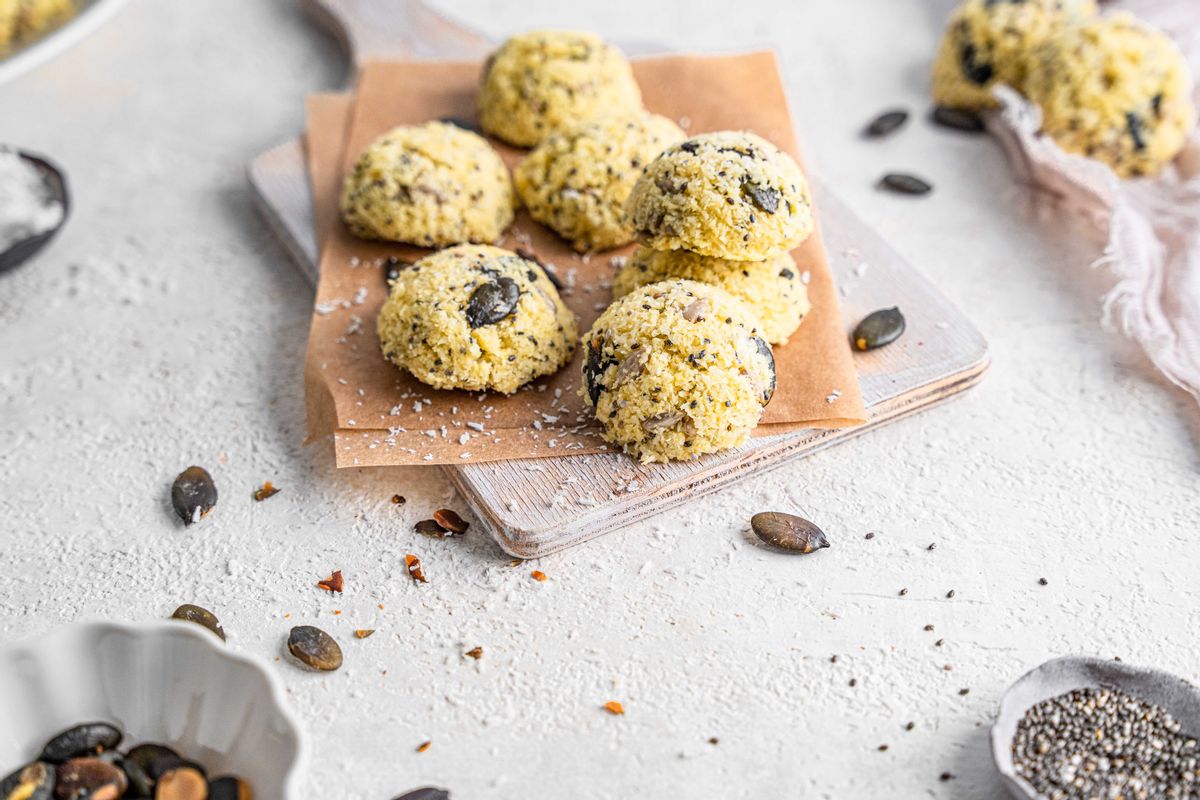 5 min

15 min

20 min
Sweet and Crunchy Keto Coconut Clusters
If you are looking for sweet and crunchy Keto snacks, these coconut clusters are for you! They are a delicious and healthy snack that is easy to make with just a couple of ingredients. These clusters are made with various crunchy elements like pumpkin seeds, sunflower seeds, and chia seeds. With just the right amount of sweetness, these sweet Keto coconut clusters are the perfect crunchy Keto snacks to satisfy your sweet and crunchy cravings.
How to store these sweet Keto coconut clusters?
To store these delicious snacks, transfer the clusters to an airtight container and place them in the refrigerator for up to one week or in the pantry for up to 3 days. They can be enjoyed right from the fridge. It is worth noting that they may lose their crunch when stored in the refrigerator; therefore, before eating, warm them in a preheated oven for about 5 minutes or until they are crunchy.
How to eat these Keto coconut clusters?
Apart from being a delicious snack, these Keto coconut clusters can be enjoyed for breakfast on top of Keto oatmeal or yogurt bowls. Crumbled clusters can be used to add crunch to creamy desserts like Keto ice cream, Keto vanilla pudding, and Keto cobblers, or even add a sweet twist to salads.
Are there any variations to this recipe?
These little fun coconut clusters can be made in a variety of ways. For chocolate lovers, gently melt sugar-free dark chocolate chips and drizzle over the top of each cluster once they are completely cooled. Include a variety of nuts and seeds to add more texture to these coconut clusters. A few options include walnuts, sliced almonds, sesame seeds, flax seeds, or hemp seeds. For a fun autumn twist, add some pumpkin pie spice mix to the mixture before baking.
Net Carbs

1.1 g

Fiber

2.5 g

Total Carbs

3.8 g

Protein

1.5 g

Fats

6.6 g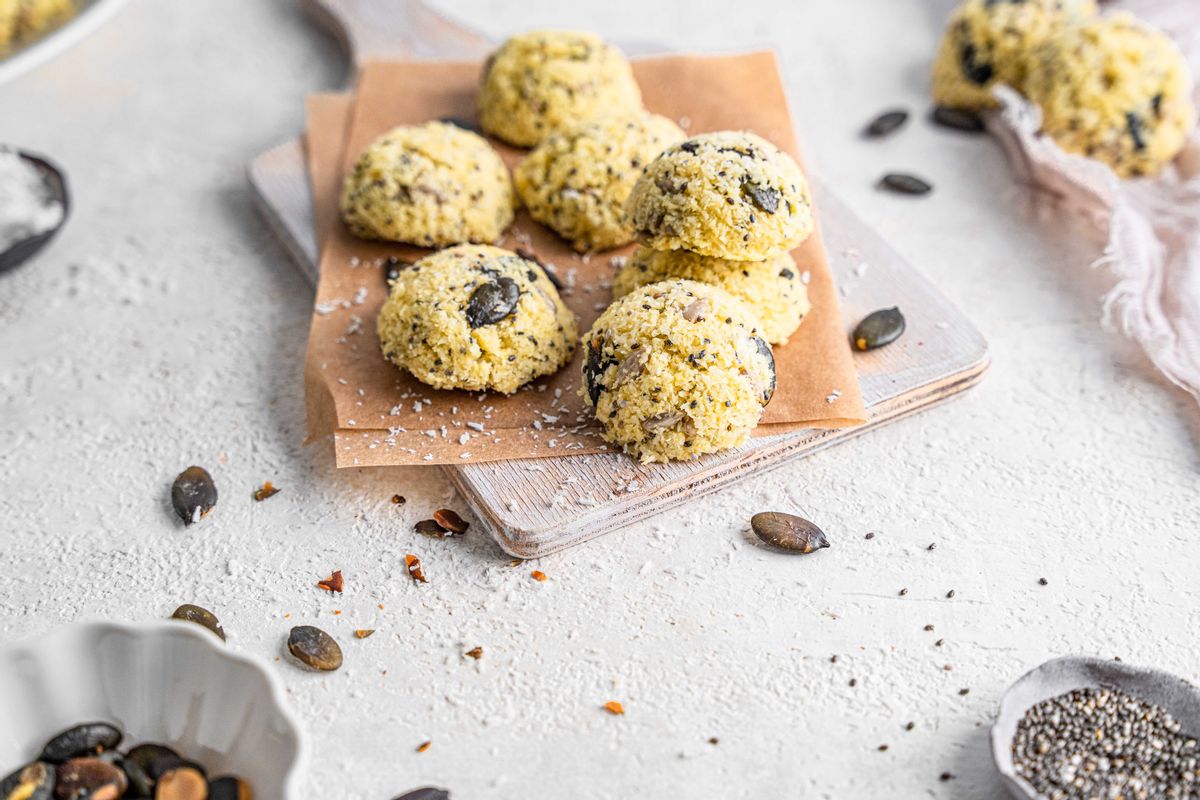 Ingredients
Desiccated / Shredded Coconut (Unsweetened)

1.5 cup

Pumpkin seeds

2 tbsp, whole pieces

Keto Maple Flavored Syrup

2 tbsp
Preheat the oven to 350F/180C and line a baking sheet with parchment paper. To a medium-sized mixing bowl, add the coconut flakes, egg, pumpkin seeds, sunflower seeds, chia seeds, flax seeds, salt, and maple-flavored syrup. Mix ingredients using a spatula.

Using an ice cream scoop, scoop out the mixture onto the baking sheet. Ensure the clusters are evenly spaced. Transfer the baking sheet to the oven and bake for 12-15 minutes until the edges are lightly golden.

Constantly check the clusters to ensure they don't burn. Remove from the oven and allow the clusters to cool slightly on the baking sheet. Then, transfer them to a wire cooling rack to cool further.

Store any leftover clusters in an airtight container in the pantry for up to 7 days. These coconut clusters are best eaten fresh. Serve with a cup of warm tea or as an on-the-go snack.