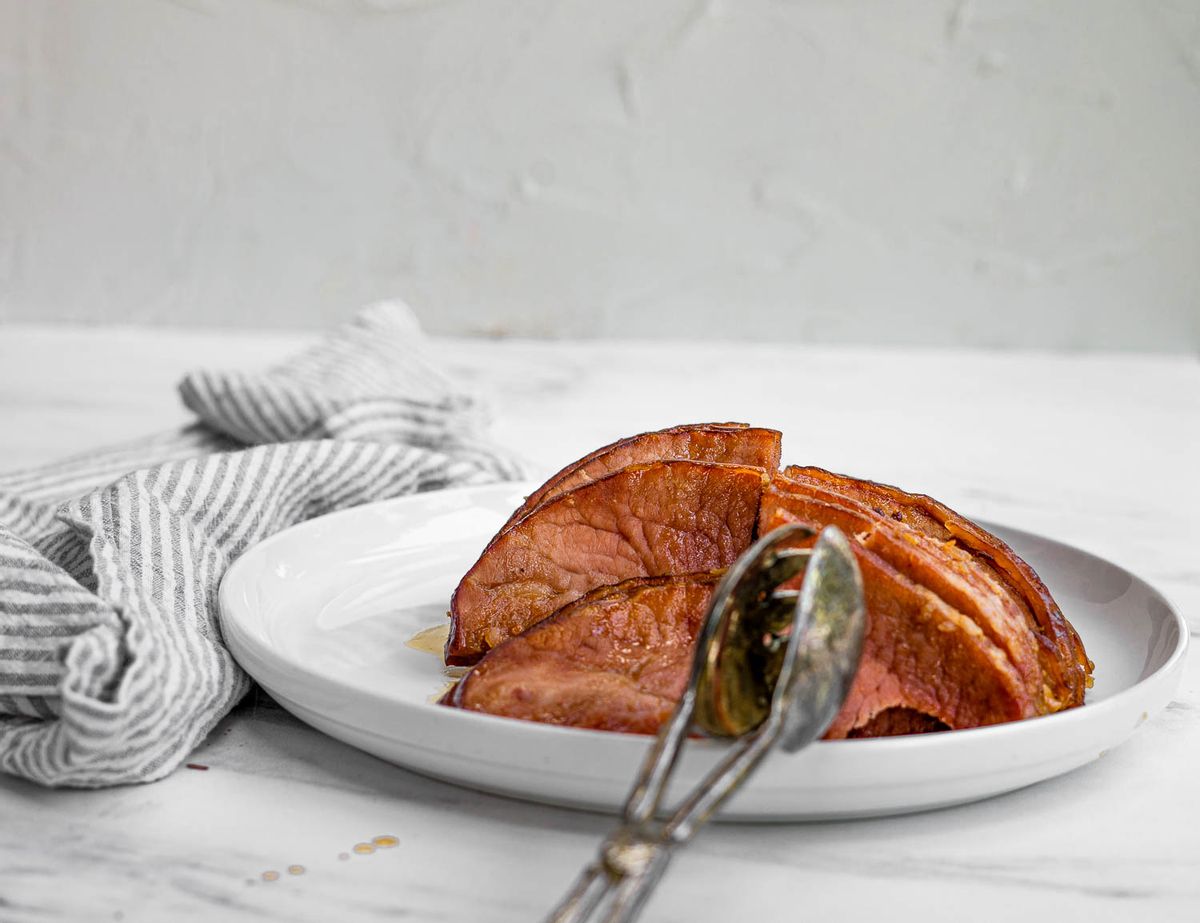 #1 Low Carb & Keto Diet App Since 2010
Track macros, calories, and access top Keto recipes.
10 min

45 min

55 min
Keto Best-Ever Brown Sugar Glazed Spiral Ham
You do not have to miss out on sugary glazed Thanksgiving ham this year, let alone brown sugar glazed ham with this recipe! This Keto Thanksgiving recipe uses a boneless spiral ham that comes with a sugary seasoning packet (that is tossed out), which is glazed with a delicious low carb brown sugar sauce made with salted butter and brown sugar sweetener. The result is an easy to make sweetened ham with plenty of sheen and Thanksgiving cheer!
Why parchment paper and then tinfoil?
A layer of parchment paper is placed onto the ham first because the tin foil will sometimes react with the ham. This way, there is an extra layer of protection between the ham and the tin foil. The tinfoil helps as a final layer of protection from escaping steam.
How long should I bake my ham?
The ham should be reheated according to the ham's package directions. In general, a fully cooked ham takes 15 minutes per pound in a 325 F oven to heat.
Can I add spices and seasonings to the glaze?
Yes! Fresh herbs like thyme or rosemary can be simmered into the sauce to add fresh flavor and ground spices like cinnamon, nutmeg, and allspice.
Serving suggestions
You can serve this Keto Brown Sugar Glazed Ham with a Keto Thanksgiving side like Low Carb Ultimate Green Bean Casserole https://www.carbmanager.com/recipe/low-carb-ultimate-green-bean-casserole.
Net Carbs

0.1 g

Fiber

0 g

Total Carbs

6.1 g

Protein

3.1 g

Fats

6.3 g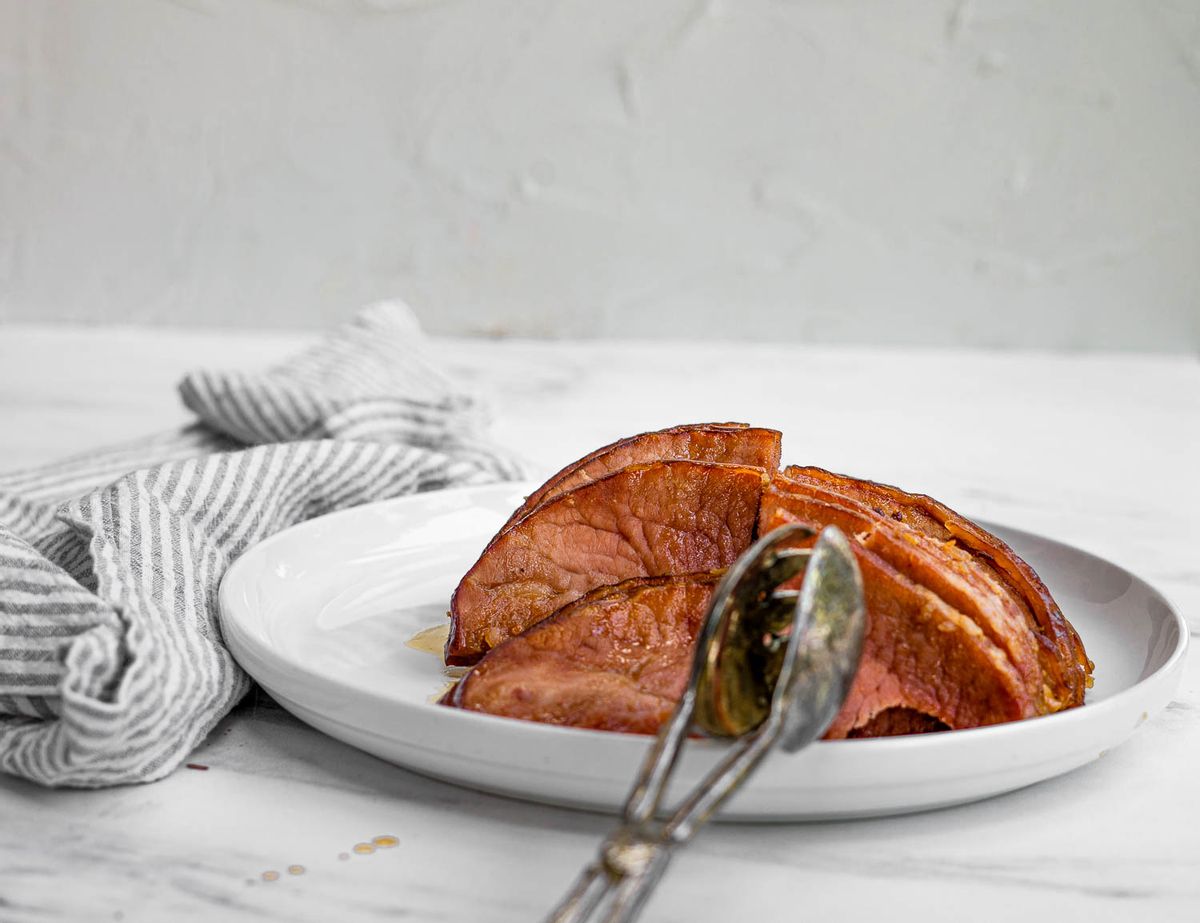 #1 Low Carb & Keto Diet App Since 2010
Track macros, calories, and access top Keto recipes.
Ingredients
Ham Boneless Spiral Sliced Lean Meat Only Roasted

3 pound

Brown Sugar Replacement by Swerve

½ cup
Preheat the oven to 325 F. Place ham in a heavy casserole dish flat side down. Then cover the pan with parchment paper and then tin foil. Roll the tin foil up tightly around the edges of the pan to hold in the steam. Bake for about 15 minutes per pound (about 45 minutes to one hour for a 3 pound ham). Add extra time for larger cuts. You can also judge the doneness of the ham by taking an internal temperature. When the ham reaches 130 F in the center it is done.

In the meantime, prepare the brown sugar glaze by combining the salted butter and brown sugar sweetener in a small saucepan. Bring the mixture to a simmer and then a boil. Allow it to boil just long enough for the mixture to emulsify about 1 minute. Turn the heat off and allow to cool and thicken slightly.

Remove the ham from the oven and remove the foil. Use a silicone pastry brush to glaze the ham, making sure to coat the inside of the slices as well. Cook for another 10-15 minutes uncovered.