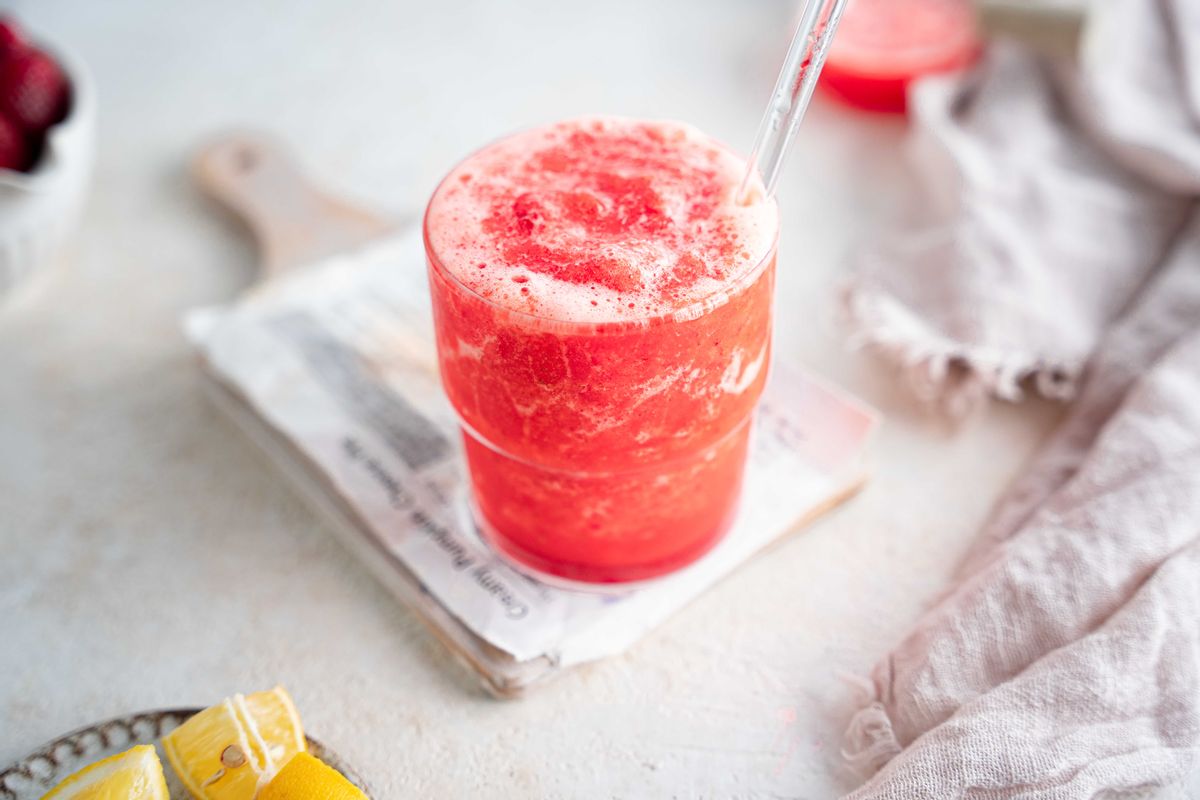 #1 Low Carb & Keto Diet App Since 2010
Track macros, calories, and access top Keto recipes.
10 min

0 min

10 min
Low-Carb Raspberry Slushie
Summer is here; it is time for some refreshing low-carb summer drink recipes. This low-carb raspberry slushie is a delightful drink that will satisfy your sweet tooth and quench your thirst on hot summer days. With just four simple ingredients, this slushie is incredibly easy to make. It's got a burst of refreshing raspberry flavor combined with a light, zingy citrus kick from the lemon that takes this drink to a whole new level. Whether lounging by the pool or hosting a backyard barbecue, this low-carb raspberry slushie is the perfect beverage to beat the heat and entertain your guests.
Is it okay to consume slushies when on Keto?
While traditional slushies are typically loaded with sugar and other unnecessary carbs, it is possible to enjoy slushies when on Keto with a few adjustments. Instead of using traditional sugar, opt for Low-carb sweeteners such as stevia, allulose, or monk fruit sweetener. Likewise, use Low-carb fruits such as strawberries, blueberries, blackberries, or raspberries. Additionally, incorporate ingredients like unsweetened almond milk, coconut milk, or coconut water, which have added nutritional value to them. It is crucial to monitor the portion size of your slushies and be mindful of your daily net carb intake.
Can you use different berries in this recipe?
Yes, you can swap the raspberries for another berry or use a mix of berries. Berries like strawberries, blueberries, raspberries, and blackberries are considered low in carbs and can therefore be included as part of a Keto diet in moderation. It is important to bear in mind the net carbs of berries you use and adjust the portion sizes accordingly to maintain ketosis.
Can you prepare this low-carb slushie in advance?
If you'd love to have this refreshing raspberry slushie all summer round, making it ahead is definitely a good option. Simply pre-blend the slushie until smooth. Then, transfer the mixture into ice cube trays or an airtight container and freeze the mix. Once frozen, remove the mixture and blend again to get the slushie-like consistency.
Net Carbs

5.2 g

Fiber

2 g

Total Carbs

31.2 g

Protein

0.6 g

Fats

0.4 g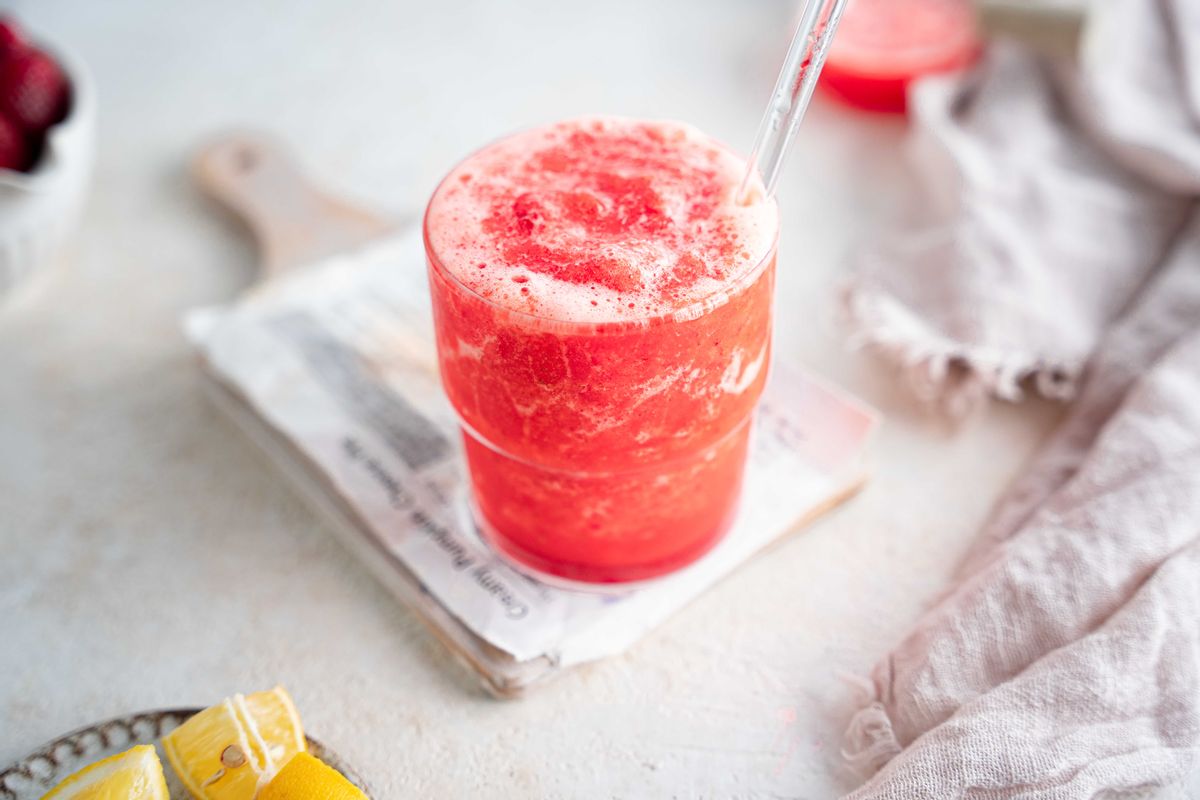 #1 Low Carb & Keto Diet App Since 2010
Track macros, calories, and access top Keto recipes.
Ingredients
Raspberries, frozen, unsweetened

90 g

Lemon juice, fresh

3 tbsp

Allulose, powdered

0.33 cup
To a blender, add the frozen raspberries, freshly squeezed lemon juice, powdered sweetener, and ice. Start with half the amount of sweetener and adjust according to your taste. Start blending the mixture.

Blend all the ingredients until a smooth and thick mixture forms. Transfer the slushie to a serving glass. Serve immediately. Optionally, garnish with a mint leaf or lemon slice!