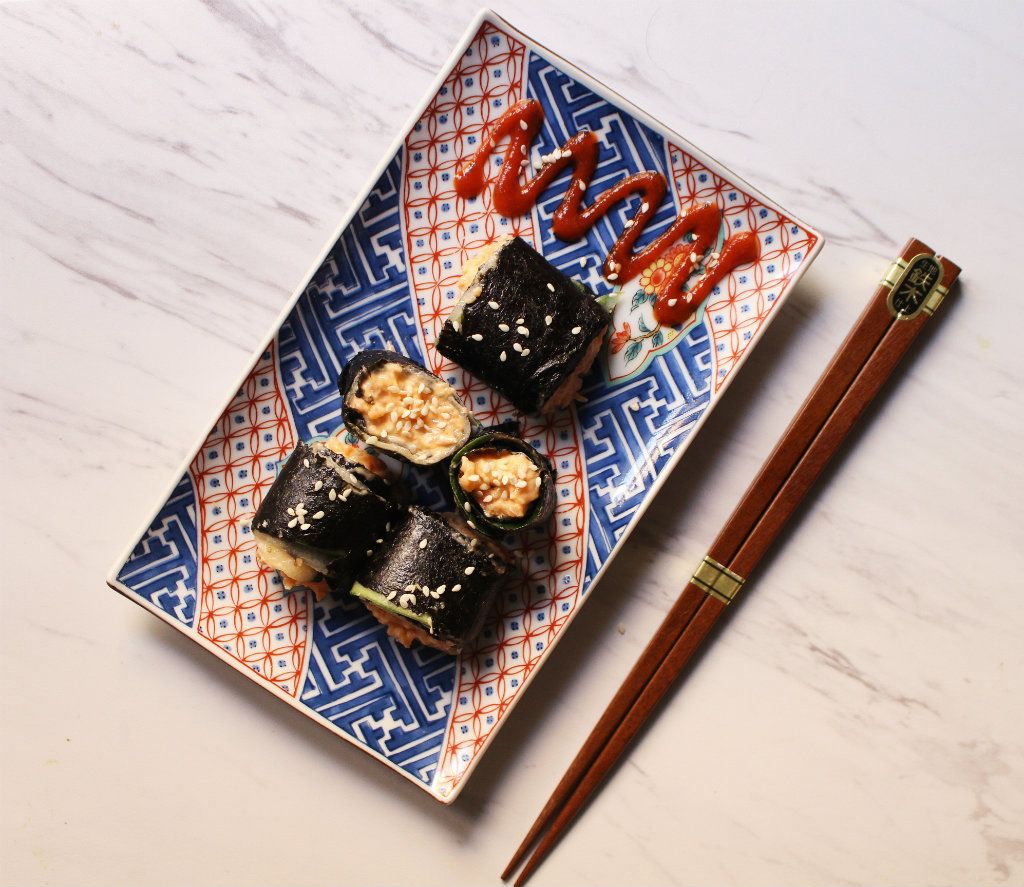 #1 Low Carb & Keto Diet App Since 2010
Track macros, calories, and access top Keto recipes.
20 min

1 min

21 min
Keto Spicy Salmon Sushi
Spicy salmon is a popular sushi roll that can be emulated at home! This spicy sushi filling is made with lox, as opposed to fresh salmon, for a slightly smoky flavor. This pairs nicely with cooling mayo and hot Sriracha. Instead of rice, this roll is made with fresh cucumber, which also helps combat the heat!
Jessica L.
Net Carbs

3.8 g

Fiber

2.1 g

Total Carbs

5.9 g

Protein

9.8 g

Fats

23.2 g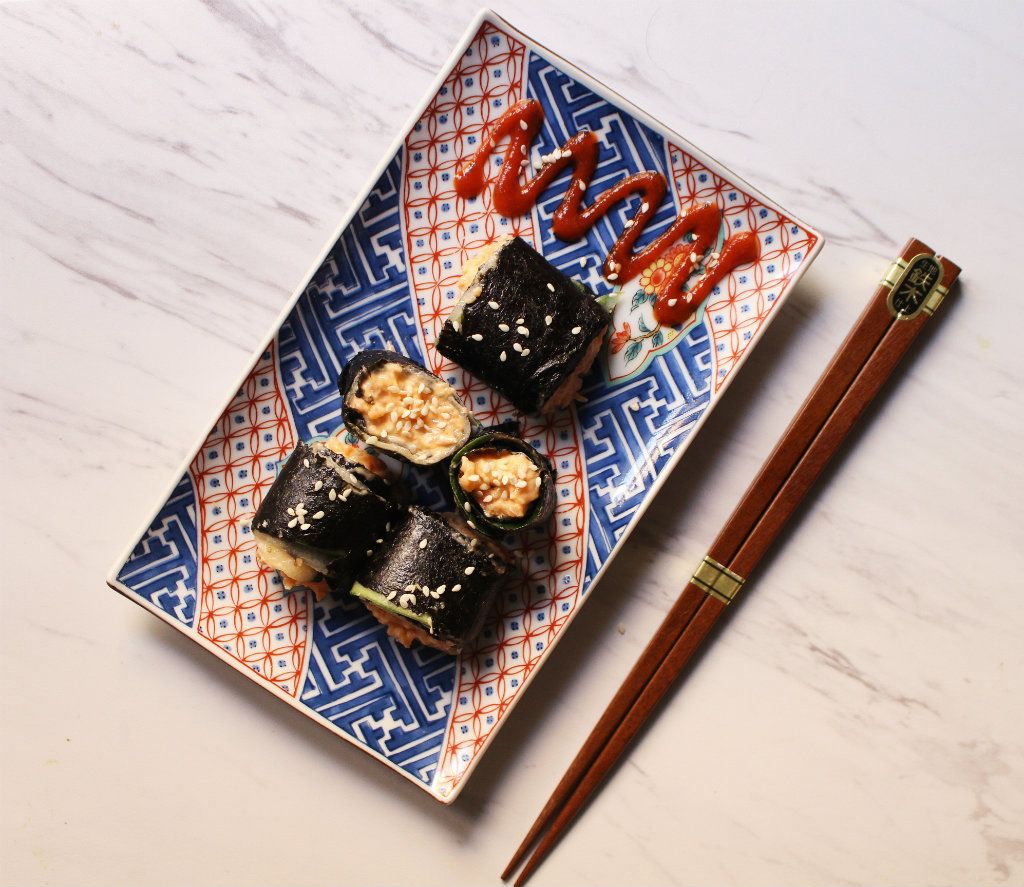 #1 Low Carb & Keto Diet App Since 2010
Track macros, calories, and access top Keto recipes.
Ingredients
Mayonnaise, Store Bought

2 tablespoon

Hot Chili Sauce (Sriracha)

1 teaspoon

Sesame Seeds

½ teaspoon, whole pieces

Nori Seaweed Sheets by Sushi Chef

1 sheet
Create the sushi filling by finely chopping the lox. The closer to a minced texture, the more success you will have with this recipe. Combine the minced lox with the mayo, sriracha, and sesame seeds. Set the filling aside for later.

Take a vegetable peeler to a cleaned cucumber. Peel long, flat pieces of cucumber that don't have any seeds in them. Pick the widest, sturdiest pieces of cucumber that add up to the weight required for the recipe.

Lay down the sheet of Nori on a clean, flat surface. One by one, lay the slices of cucumber down on the Nori so they cover the entire surface area of the seaweed. Each slice of cucumber should slightly overlap the previous slice for integrity.

Quickly press a paper towel over the cucumber to absorb excess moisture. This will aid you when you roll the sushi. Spoon the spicy salmon filling across the edge of the cucumber and Nori nearest to you. Leave about 1 inch of space from each side of the Nori, as some filling will want to squeeze out when you roll the sushi.

Gently use your fingers to roll the sushi. You want a tight roll so the filling stays in place. Then, use a sharp knife to slice your sushi into 5-6 pieces. Enjoy!