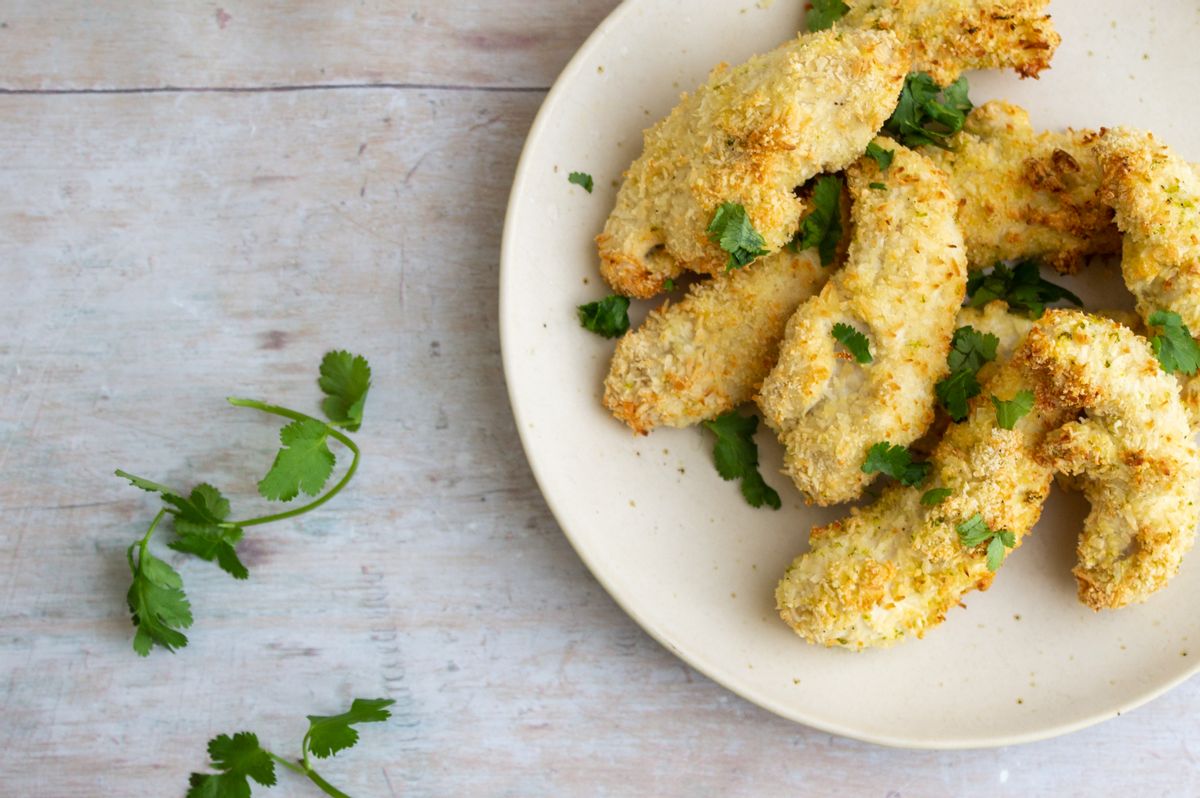 #1 Low Carb & Keto Diet App Since 2010
Track macros, calories, and access top Keto recipes.
15 min

20 min

35 min
Keto Coconut Lime Chicken Dippers
These crispy Keto chicken dippers make a great low carb dinner, lunch or sharing food. Our Keto dippers are prepared with chicken strips coated in beaten egg then encased in a seasoned breading of desiccated coconut, ground almonds, and zesty lime. These make a great protein option for dinner served with your favorite Keto sides or a sharing snack with a low carb dipping sauce.
Can I Use Almond Flour?
We have used ground almonds as part of the breading mix for our Keto-friendly chicken dippers. Ground almonds have a coarser texture than almond flour and create a heavier crumb consistency. As they are less refined, they also have a slightly lower carb count. You can however use almond flour if preferred to create a slightly finer crumb coating. Please be sure to adjust your macros to account for any changes made to the original recipe.
Serving Suggestions?
These Keto chicken dippers would make a great lunch or dinner protein served with some low carb vegetable fries and a Keto-friendly slaw. Alternatively, these would also make a great sharing food or starter, perfect served with a dipping sauce. The coconut and lime coating would complement a sweet chili dip or a low carb BBQ sauce. You will find a range of delicious dips in our sides section.
Net Carbs

1.7 g

Fiber

2.3 g

Total Carbs

4 g

Protein

30.7 g

Fats

12.8 g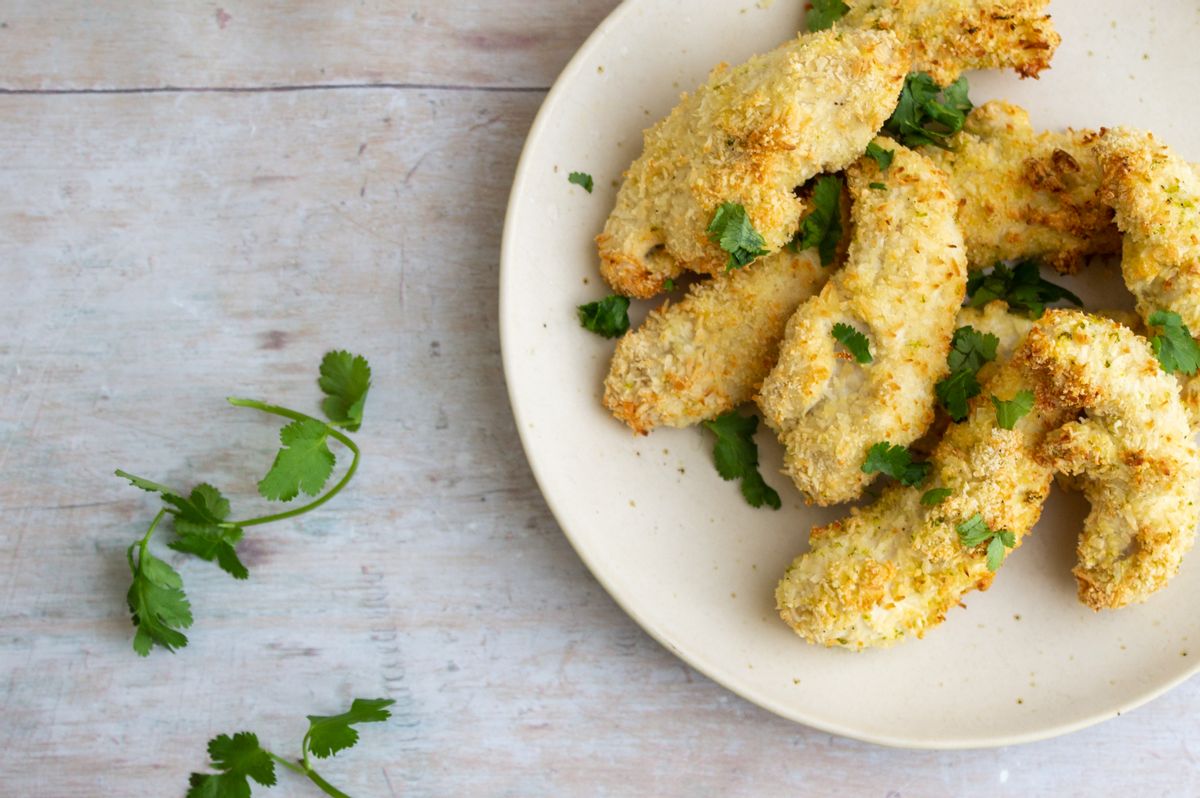 #1 Low Carb & Keto Diet App Since 2010
Track macros, calories, and access top Keto recipes.
Ingredients
Raw Chicken Tenders

13 oz

Desiccated Unsweetened Coconut

3 tbsp

Almonds, raw

3 tbsp, ground

Lime zest

0.5 Zest of 1 small lime
Add the coconut, ground almonds, lime zest, salt and pepper to a bowl. Mix well to combine. You may adjust seasonings and lime zest to preference. Crack the egg into a separate bowl and whisk to combine until smooth.

Preheat the oven to 400 degrees Fahrenheit. Take each mini fillet one at a time and dip it in the beaten egg until well coated. Then, once coated in the egg, dip the chicken fillet in the coconut breading mixture, ensuring it is evenly coated in a thin layer of the crumb. Repeat this process with the remaining chicken strips.

Arrange the coated chicken pieces in an even layer across a shallow oven tray. Transfer to the oven and bake for 15-20 minutes or until completely cooked through and the crumb is golden brown. Serve with your preferred low carb sides or dipping sauce.