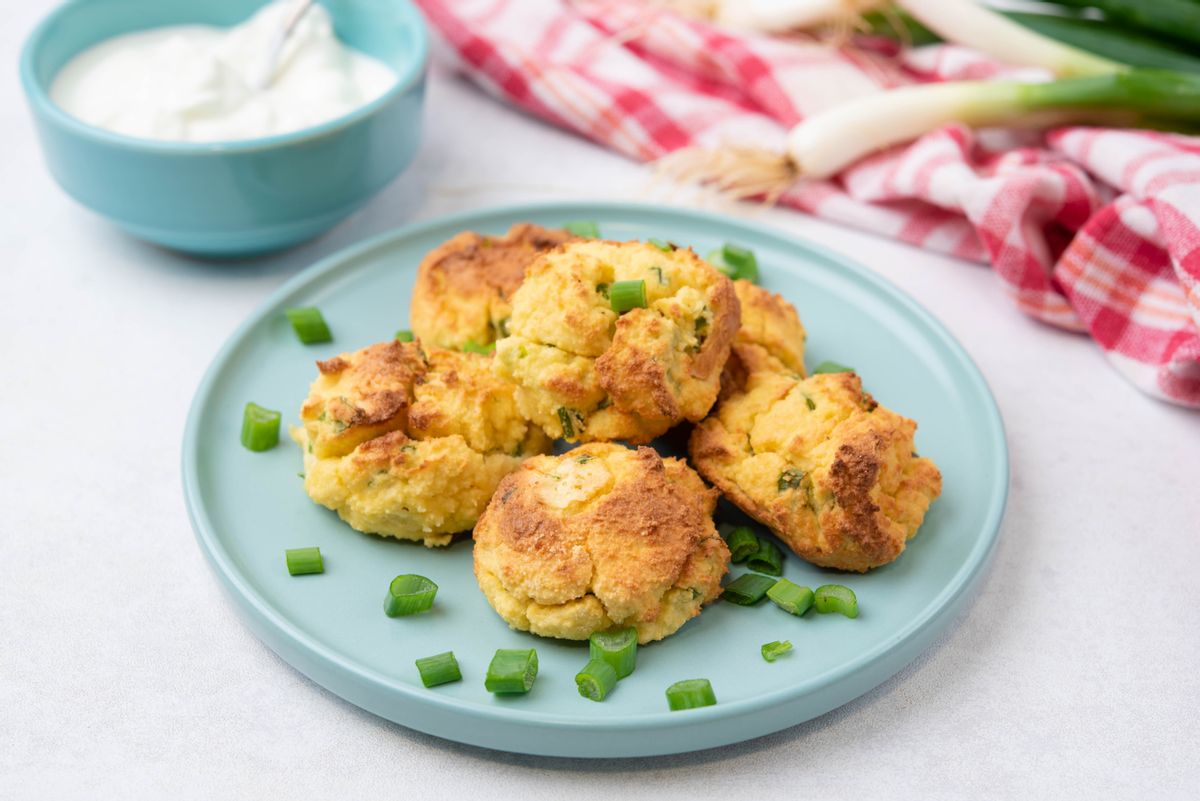 20 min

5 min

25 min
Keto Hush Puppies in Air Fryer
Keto hush puppies are an excellent side to your regular Keto-friendly meals or a perfect snack that will keep you full for hours. This fantastic recipe is easy to prepare and requires just a few essential ingredients that you may already have. Unlike traditional hush puppies that are fried in oil, we prepared these in an air fryer, making them a healthy and delicious treat for the entire family. However, you can also fry these in oil or bake them in the oven. You can add some salt to the recipe depending on the feta cheese you're using. You can also adjust the amount of garlic and spring onions according to taste. Serve these Keto hush puppies immediately while fresh and warm. Enjoy!
How to prepare these Keto hush puppies in the oven?
You can prepare these in the oven if you don't own an air fryer. Grease a mini muffin pan with butter and add a tablespoon of the mixture into each muffin cup. Bake at 200°C (400°F) for about 15-20 minutes or until golden brown.
Serving suggestions
These Keto hush puppies are a perfect side to various meat and fish recipes. They can be served with your favorite Keto-friendly salads or seafood, or you can simply serve them as a snack with your favorite dips or some Greek yogurt.
Net Carbs

1.7 g

Fiber

1.6 g

Total Carbs

3.3 g

Protein

3.3 g

Fats

5.4 g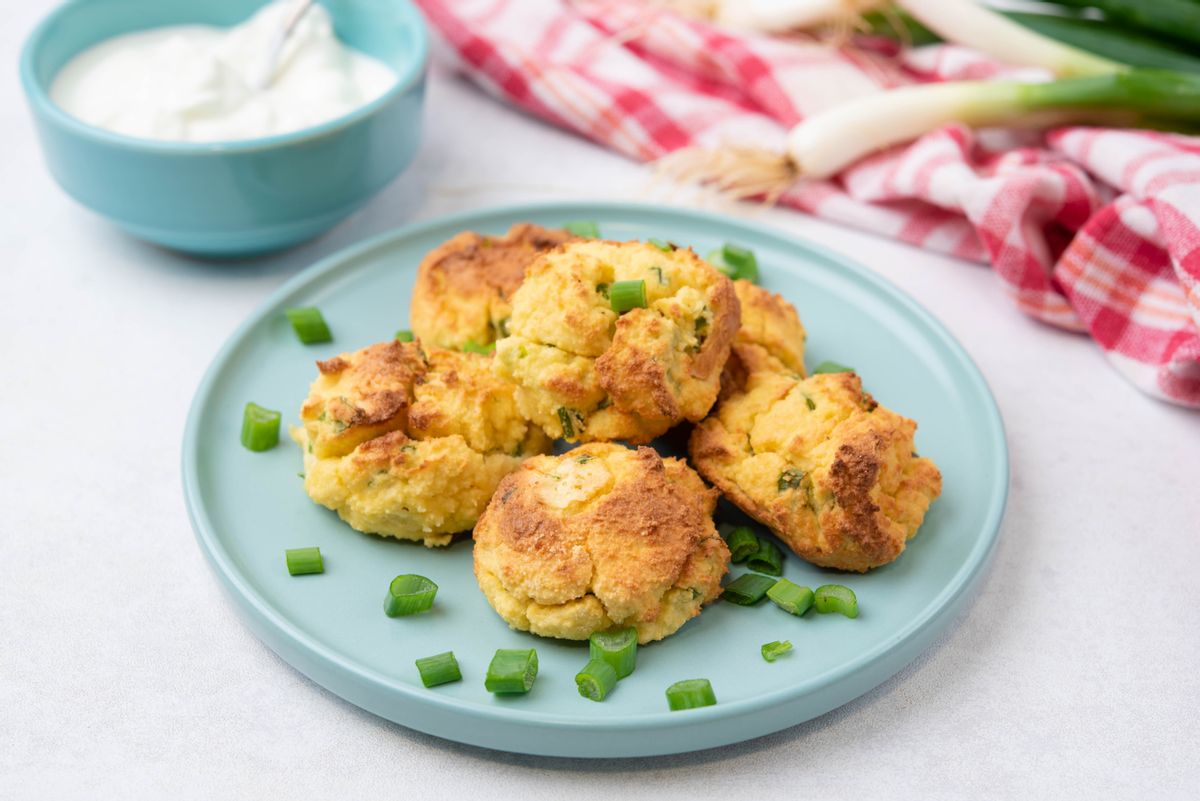 Ingredients
Feta cheese

0.5 cup, crumbled

Onions Green Spring Or Scallions Raw

1 small (3" long)
Finely chop the spring onion. Crumble the feta cheese and add to a bowl. Add the eggs, cream cheese, spring onions, and garlic powder. Using a hand mixer on medium speed, beat until thoroughly combined.

Add the coconut flour, baking powder, and almond flour. Mix well again. Let the mixture sit for 10 minutes.

Preheat the air fryer to 200°C (400°F). Line the basket with parchment paper. Scoop out a rounded tablespoon of batter and place as many hush puppies as you can into the basket without them touching. Bake for 4 minutes or until golden brown.

Serve the Keto hush puppies immediately while fresh and warm. They pair perfectly with Greek yogurt or sour cream. These are an excellent snack or a side to your regular Keto meals.