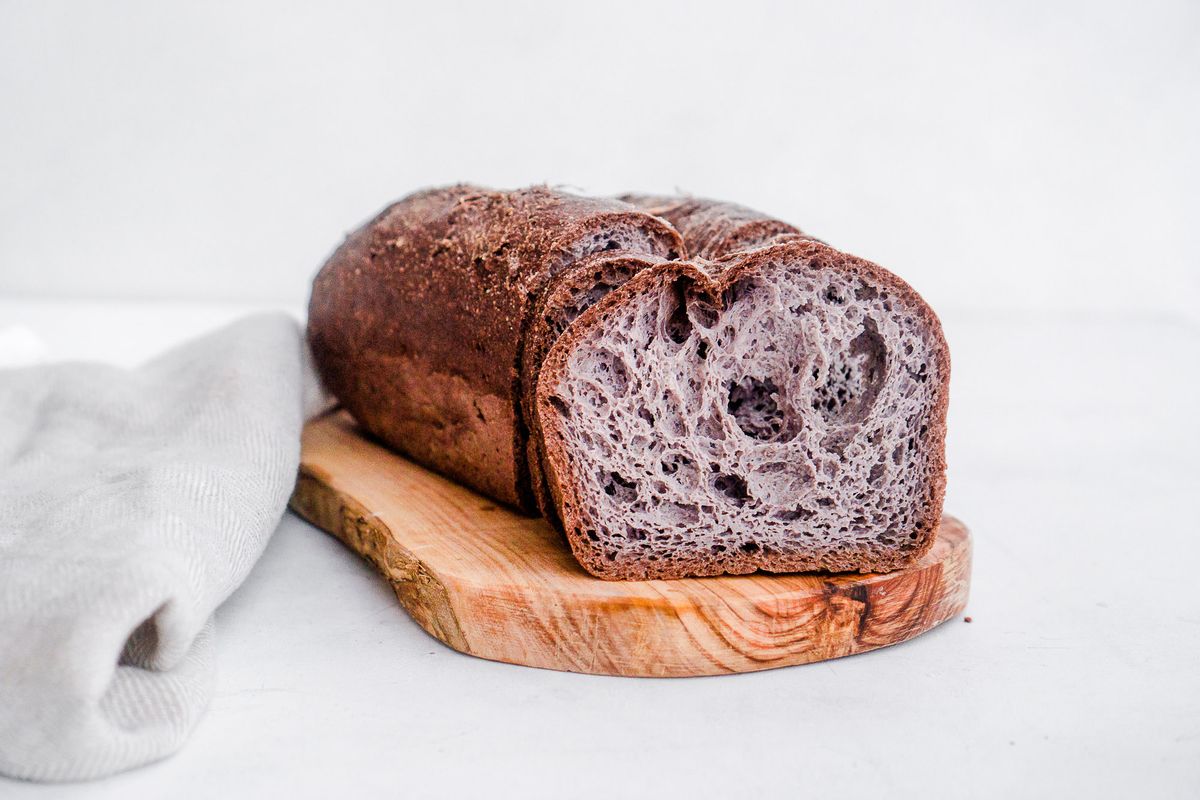 #1 Low Carb & Keto Diet App Since 2010
Track macros, calories, and access top Keto recipes.
20 min

2 h 15 min

2 h 35 min
Keto High Fiber Bread
Keto Brown Loaf is the best everyday rustic bread that is great to use as sliced bread for sandwiches or slathered with nut butter as a snack. The low carb bread is sturdy for other uses, including breakfast items like French toast or avocado toast.
How do I make this bread look like a loaf?
Shaping Keto bread before baking is critical as they tend to hold the same shape after baking. The dough is divided into two long pieces and then placed side by side into the loaf pan. The results? A realistic "loaf" shape on the top of the finished loaf.
What kind of egg whites should I use?
Use fresh egg whites for this bread and not liquid egg whites. Liquid egg whites contain a higher moisture content and will significantly affect the final loaf in terms of bake time and could collapse the bread.
How long should Keto bread bake?
Keto and other gluten-free bread are very delicate. It is best to overbake them than underbake them. In doubt, add 20-30 minutes to the bake time. Be sure not to touch this bread or remove it from the oven until the 2 hour bake time is complete. If it begins to collapse, immediately place it back into the oven and allow it to puff up again and finish baking.
Net Carbs

1.2 g

Fiber

3.3 g

Total Carbs

4.6 g

Protein

3.4 g

Fats

4.7 g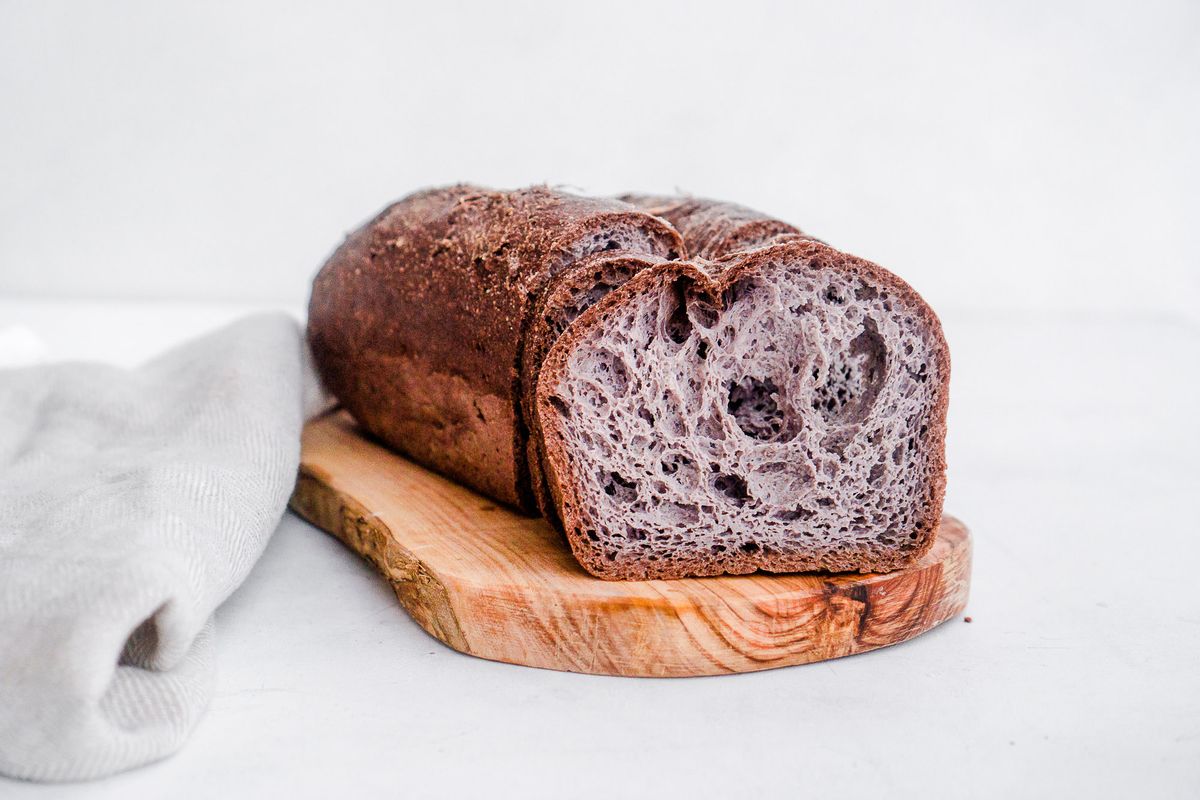 #1 Low Carb & Keto Diet App Since 2010
Track macros, calories, and access top Keto recipes.
Ingredients
Psyllium Husk Powder Soluble Fiber by Now

5 tbsp

Coarse Kosher Salt by Morton

1 tsp

Apple Cider Vinegar

2 tablespoon
Preheat an oven to 375 F. Combine all dry ingredients together in a mixing bowl with a whisk. This includes the almond flour, psyllium husk, baking soda, salt, and kosher salt.

Place in a stand mixer and beat until just combined.

Add the apple cider vinegar and egg whites. Beat using the stand mixer until well combined.

Add in the boiling water and beat until well combined, about 1-2 minutes. There should be no lumps remaining from the previous step.

Divide the dough in half and shape into two long, round loaves using damp hands. Wash hands between loaves if your hands get sticky. Shaping it into two logs will help the structure of the bread from sinking after baking. Place the two long round doughs parallel to each other in a standard loaf pan sprayed with nonstick cooking spray.

Bake for 15 minutes at 375 F. Then turn the oven down to 300 F and allow it to bake for 2 hours and 30 minutes. Do not be tempted to remove the bread from the oven before the time is up. The bread can look done on the outside, but be undercooked on the inside. Removing it from the oven will cause the bread to collapse and lose all its structure. The bread should have a nicely browned look. Do not worry, gluten-free bread is hard to burn.

Allow cooling completely before attempting to remove bread from the loaf pan and slice it. The loaf should be sliced into 16 even pieces.