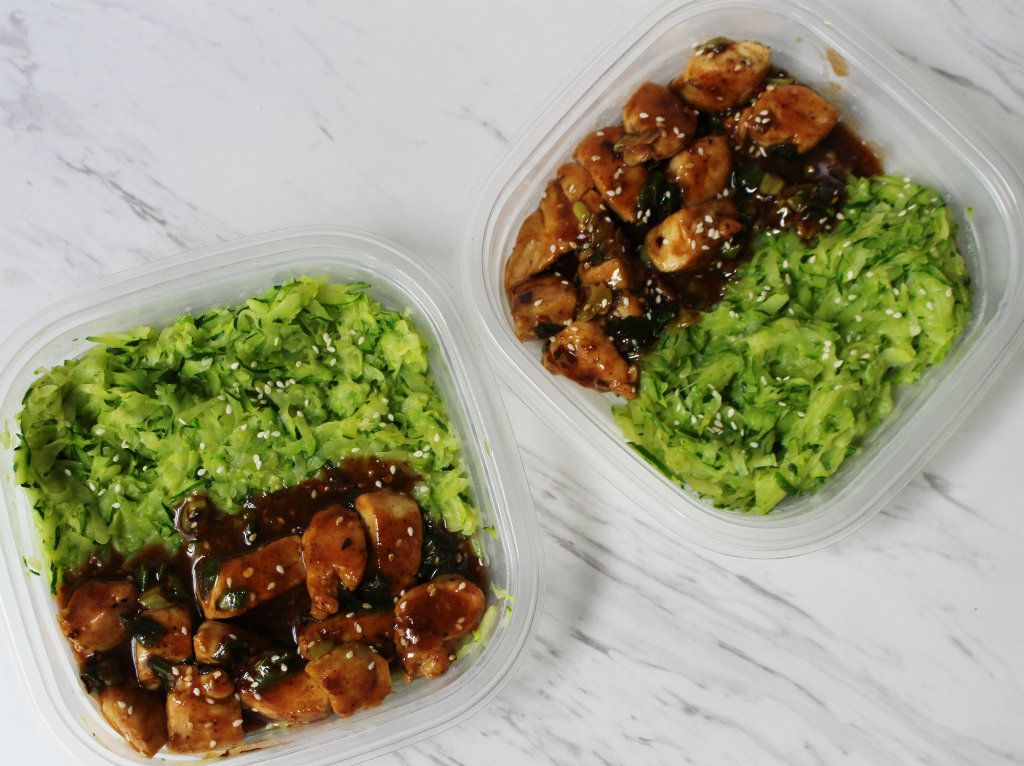 #1 Low Carb & Keto Diet App Since 2010
Track macros, calories, and access top Keto recipes.
6 min

13 min

19 min
Low Carb Sesame Chicken with Zucchini Chow Mein
This meal prep recipe can easily be double to fulfill a week a meal prepping! Chopped chicken is coated in a delicious sauce flavored with toasted sesame seeds, garlic, and a smidgen of peanut butter. A side of cooked zucchini is a low carb filler-upper. You won't even miss the takeout!
Jessica L.
Net Carbs

6.6 g

Fiber

2.8 g

Total Carbs

9.6 g

Protein

31.1 g

Fats

22.5 g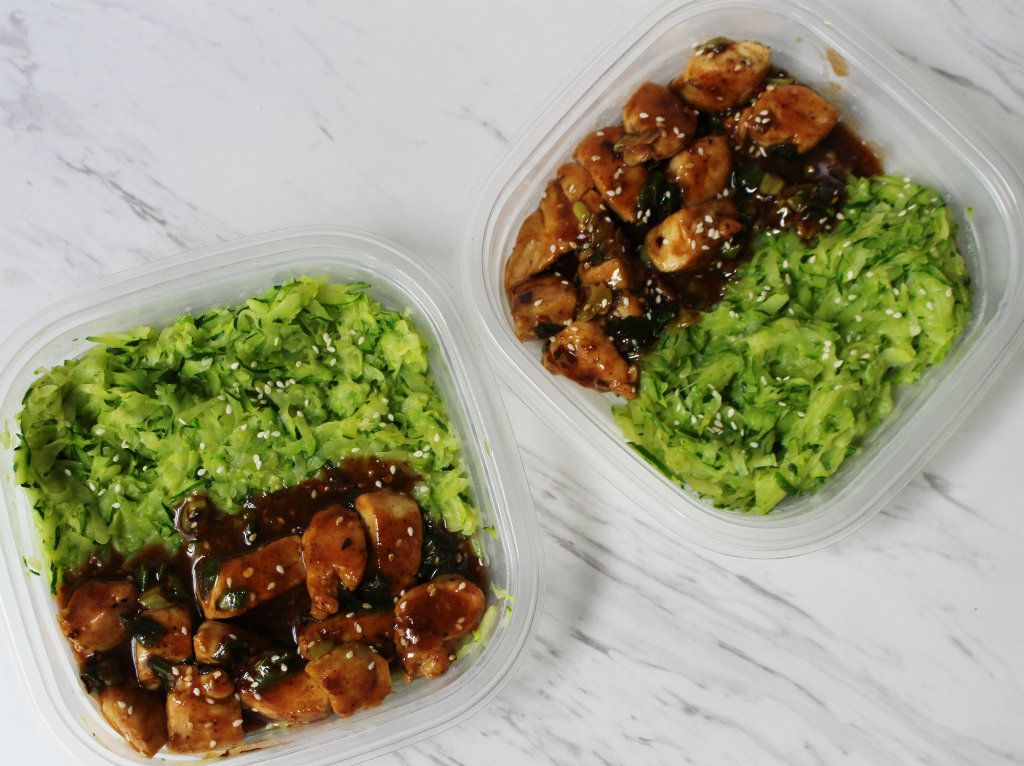 #1 Low Carb & Keto Diet App Since 2010
Track macros, calories, and access top Keto recipes.
Ingredients
Black Pepper

0.25 teaspoon

Sesame Seeds

½ teaspoon, whole pieces

Peanut Butter

1 tablespoon

Ginger, Ground

0.25 teaspoon

Crushed Red Pepper by Simply Organic

¼ tsp

Green Onions

2 tablespoon, chopped
Prepare the zucchini by using a grater to make large shreds. The larger the shreds, the better, but the consistency is more important.

Heat the first amount of olive oil over high heat in a large skillet. Then, toss in the zucchini shreds. At this point, you can add a pinch of salt or other seasoning at your discretion, but it's not necessary.

Cook the zucchini for 3-4 minutes, with an occasional stir. You want the zucchini cooked, but not mush. Divide the cooked zucchini between 2 meal prep containers.

Next, chop the chicken breast into bite-sized pieces, removing any fat you don't want.

Heat the second amount of olive oil on high heat in the same large skillet. Toss in the chicken, and cook it with the salt and pepper until just cooked through and a little browned on the outside.

Once done, transfer the cooked chicken to a bowl or plate on the side for later. Return the skillet back to the stove on a very low heat. Combine the third amount of olive oil, the soy sauce, the garlic (minced), and the sesame seeds.

Cook the skillet on low heat for about 30 seconds or until the sesame seeds and garlic are fragrant. Then, stir in the peanut butter, ginger, and red pepper. Cover the skillet with a lid, and let the sauce simmer for just 1 minute.

Return the chicken to the skillet. Chop and stir in the green onion as well. Let the sauce coat the chicken and heat through.

Divide the chicken and sauce between the two meal prep containers. Enjoy for a healthy keto lunch!