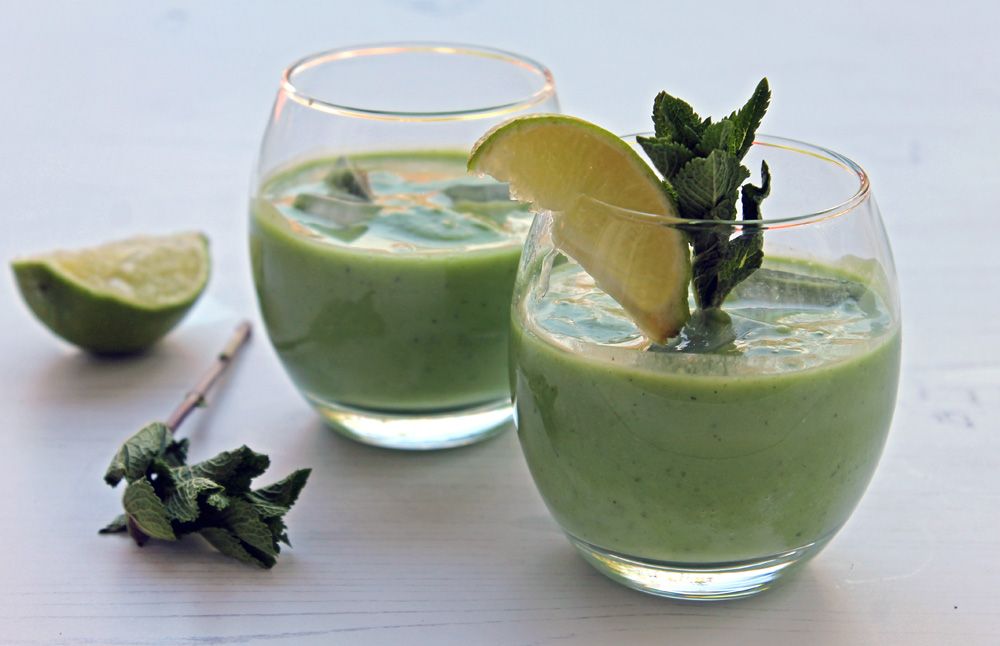 7 min

0 min

7 min
Low Carb Super Green Smoothie
A nutritious and healthy way to kick-start your day, this Keto super green smoothie is the perfect accompaniment to breakfast or even enjoyed as a snack during the day. Prepared using a great combination of healthy fats and low-carb veggies, this smoothie is rich, creamy, and utterly delicious!
How can you boost the health benefits of this smoothie?
We like to keep our Keto recipes quick and simple, but this doesn't mean that you can't add your choice of ingredients to this smoothie. You can add more nutritious leafy greens to this recipe, like collard greens and parsley, or a scoop of protein powder to boost your protein intake
What are the potential health benefits of this Keto green smoothie?
This smoothie is full of nutrient-rich ingredients that may help improve your overall health. For instance, spinach is very high in iron and may promote better digestion. Cucumbers add a healthy amount of fiber, and the avocado provides the fats you need to feel satiated and maintain ketosis. Not only is this smoothie nutritious, but it is also creamy, refreshing, and delicious.
Serving suggestions:
Pour this smoothie into 2 glasses over ice and garnish with lime wedges. Best served immediately.
Net Carbs

5.5 g

Fiber

5.6 g

Total Carbs

11.2 g

Protein

2.8 g

Fats

12 g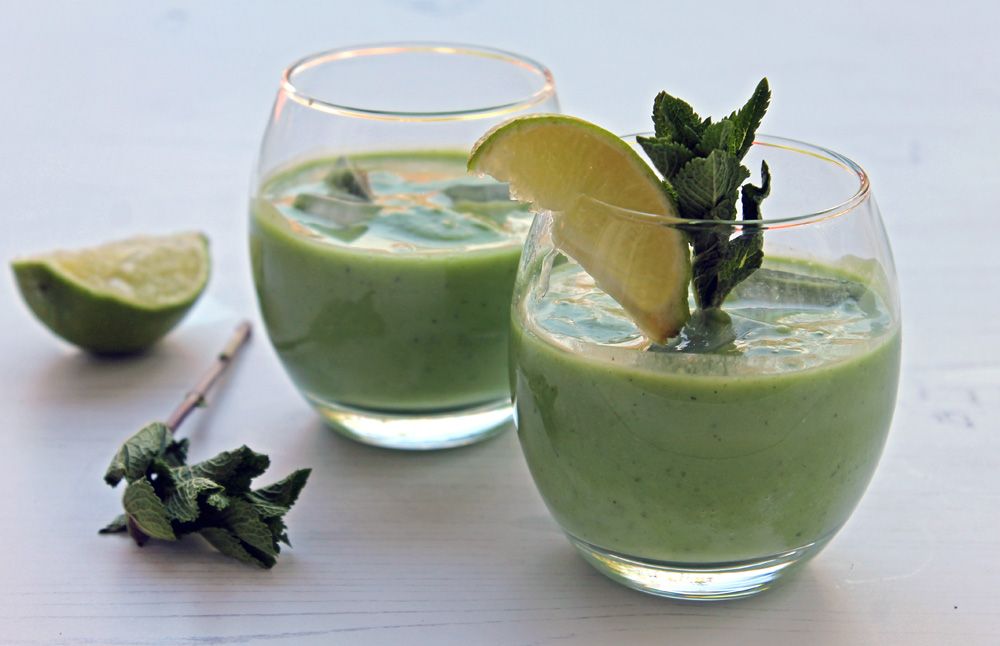 Ingredients
Peppermint Fresh Mint

2 tbsp

Beverages Almond Milk Unsweetened Shelf Stable

1-½ cup

Avocado

1 avocado, California

Cucumber

½ cup, unpared, chopped

Lime Juice Raw

½ lime yields
Peel and dice the avocado and chop the mint leaves. Add the diced avocado, cucumber, milk, mint leaves, spinach, and kale to a blender. Squeeze in the lime juice and grate in the zest of half the lime.

Blend until completely smooth, adding sweetener to taste if required. Pour into 2 glasses. Serve immediately over ice.