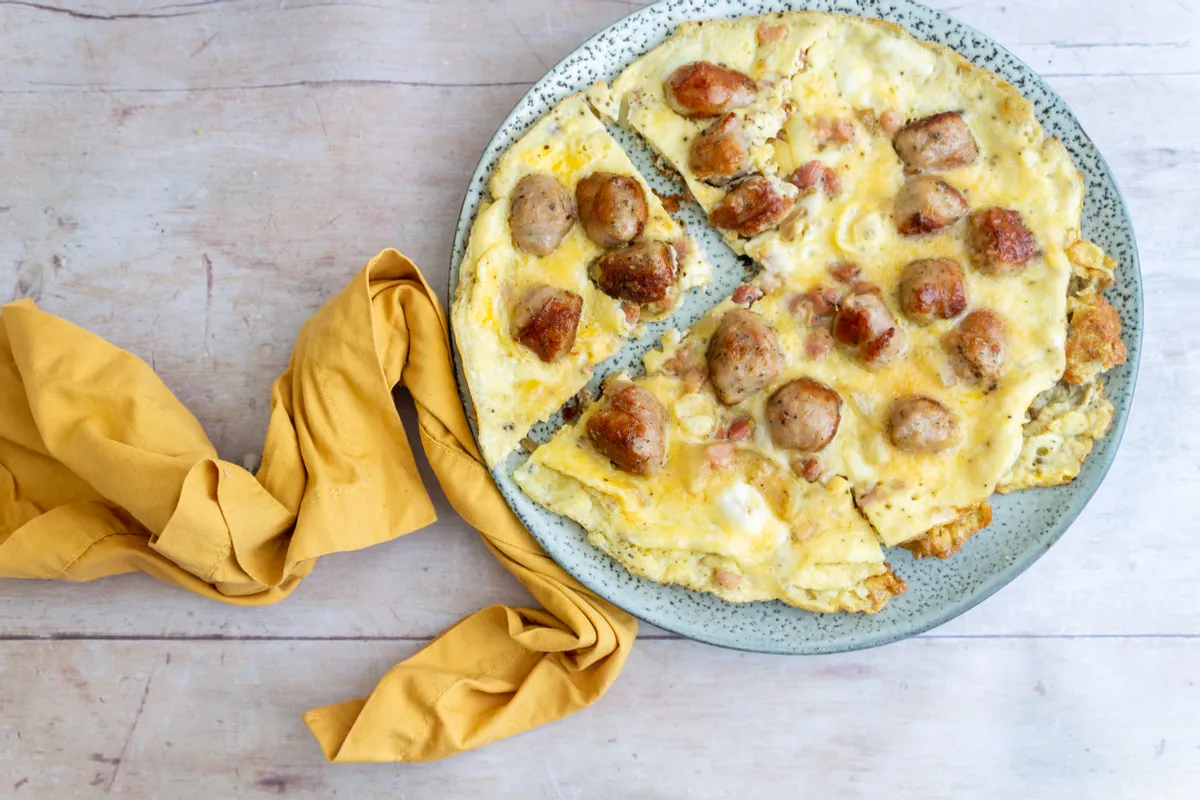 #1 Low Carb & Keto Diet App Since 2010
Track macros, calories, and access top Keto recipes.
7 min

20 min

27 min
Keto Christmas Brunch Frittata
This Keto Christmas recipe makes a hearty and filling brunch option, loaded with fats, protein, and flavor. We have taken the classic Christmas stuffing combination of pork, sage, and onion to flavor our easy Keto Christmas brunch frittata. Perfect for breakfast or brunch to keep you satiated until the main event!
Can I Bake This in the Oven?
We have cooked our Keto Christmas frittata through on the stove until perfectly set and golden. If you prefer, you can cook the frittata in the oven. Be sure to prepare the sausage and pancetta in an ovenproof skillet. This way, it can simply be transferred directly to the oven to finish cooking the eggs.
Serving Suggestions
This hearty low carb brunch recipe is loaded with Keto-friendly fats and protein - designed to keep you full between meals. This frittata can simply be served on its own as a filling brunch option, or if you have your main meal later in the day, this can be served with a Keto winter salad or slaw. Please be sure to adjust your macros to account for any changes or additions made to the original recipe.
Net Carbs

2.7 g

Fiber

0.3 g

Total Carbs

3 g

Protein

27.3 g

Fats

54.3 g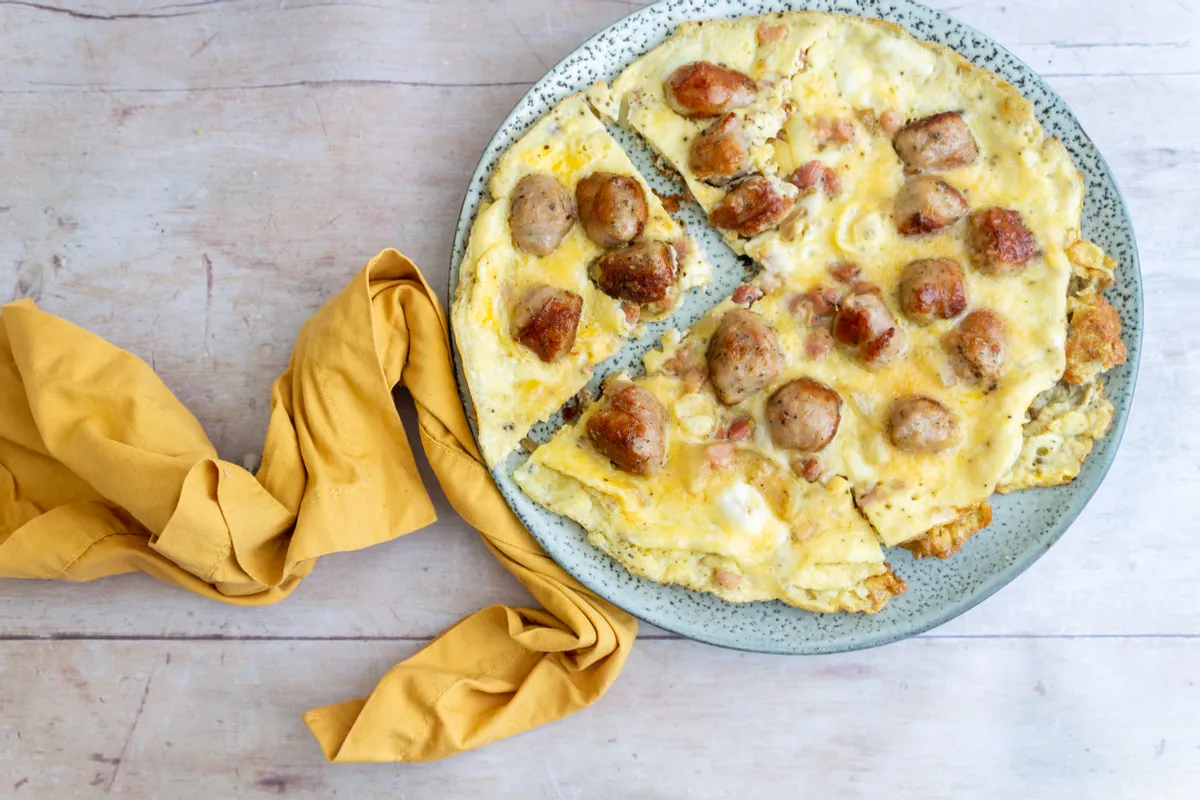 #1 Low Carb & Keto Diet App Since 2010
Track macros, calories, and access top Keto recipes.
Ingredients
Breakfast Sausage

3 link - each 0.7 ounce

Pancetta Americana Dry Cured Pork Belly

3 oz

Salt, Sea Salt

¼ teaspoon
Roughly chop the sausages into bite-sized chunks. Heat the oil in a skillet over a low/medium heat. Add the sausage pieces and cook until browned all over. Remove from the pan with a slotted spoon and set to one side.

Add the pancetta, onion, and sage to the skillet used to cook the sausage. Pan fry until the pancetta is completely cooked through and the onion is tender. Return the sausage pieces to the skillet and stir everything to mix.

While the meat is cooking, crack the eggs into a mixing bowl. Season with a pinch of salt and pepper. Beat together until smooth.

Ensure the pork and onion are evenly distributed across the base of the skillet. Pour the beaten egg over the pork and onion. Allow the egg to settle and start cooking over a medium heat. Once the frittata begins to cook around the edges, use a spatula to ease the cooked egg away from the sides, let any uncooked egg flow underneath to cook through. Let the frittata cook through completely until set and golden all over, with no liquid remaining. Slice in half to serve.