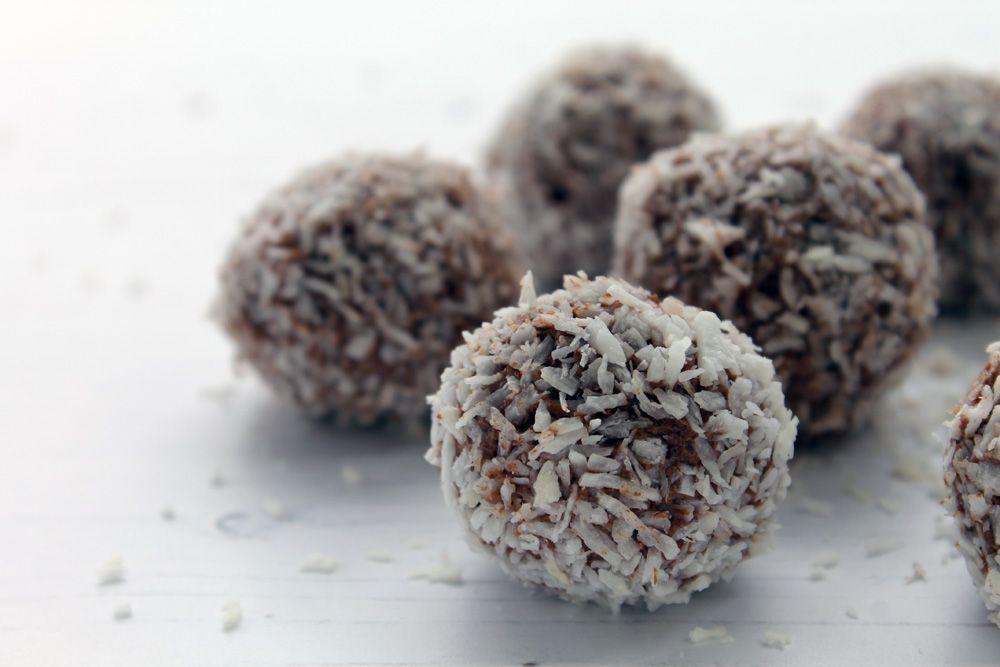 2 h 10 min

0 min

2 h 10 min
Keto Coconut-Choc Fat Bombs
These irresistibly indulgent fat bombs are the perfect midday pick me up or after dinner treat.
Simple to prepare these fat bombs require two hours total set time.
The recipe calls for coconut oil, this needs to be at room temperature and relatively soft but not melted so that it can be easily mashed.
Erythritol has been used to sweeten the recipe, however you can use your preferred sweetener of choice or omit this entirely.
Net Carbs

4.4 g

Fiber

1.9 g

Total Carbs

11.1 g

Protein

3.6 g

Fats

27 g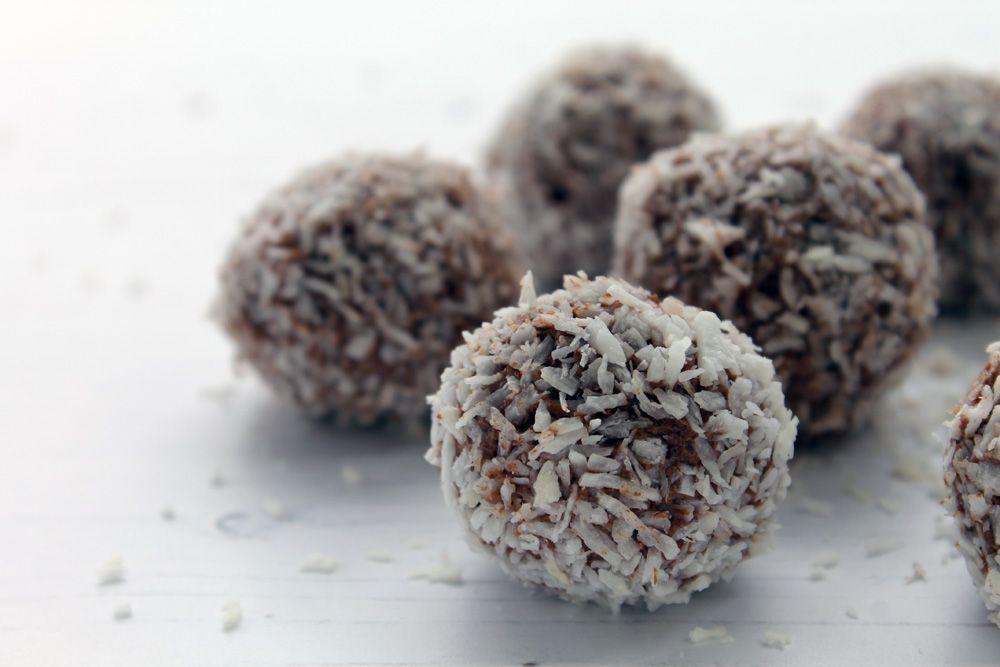 Ingredients
Organic Erythritol by Pyure

2 tablespoon

Unsweetened Cocoa Powder by Ghirardelli

⅓ cup

Desiccated Coconut by Edro

⅓ cup
Ensuring the coconut oil is soft and at room temperature, add to a mixing bowl with the cream cheese, erythritol, and cocoa powder. Mash together well to combine.

Once the mixture is completely smooth, transfer to the fridge for an hour to firm up.

Remove the mixture from the fridge and tip the desiccated coconut into a shallow dish.

Divide the mixture into 10 even portions and roll into balls with your hands. Roll each ball one at a time in the coconut to coat.

Return to the fridge for a further hour to set and refrigerate until ready to serve.