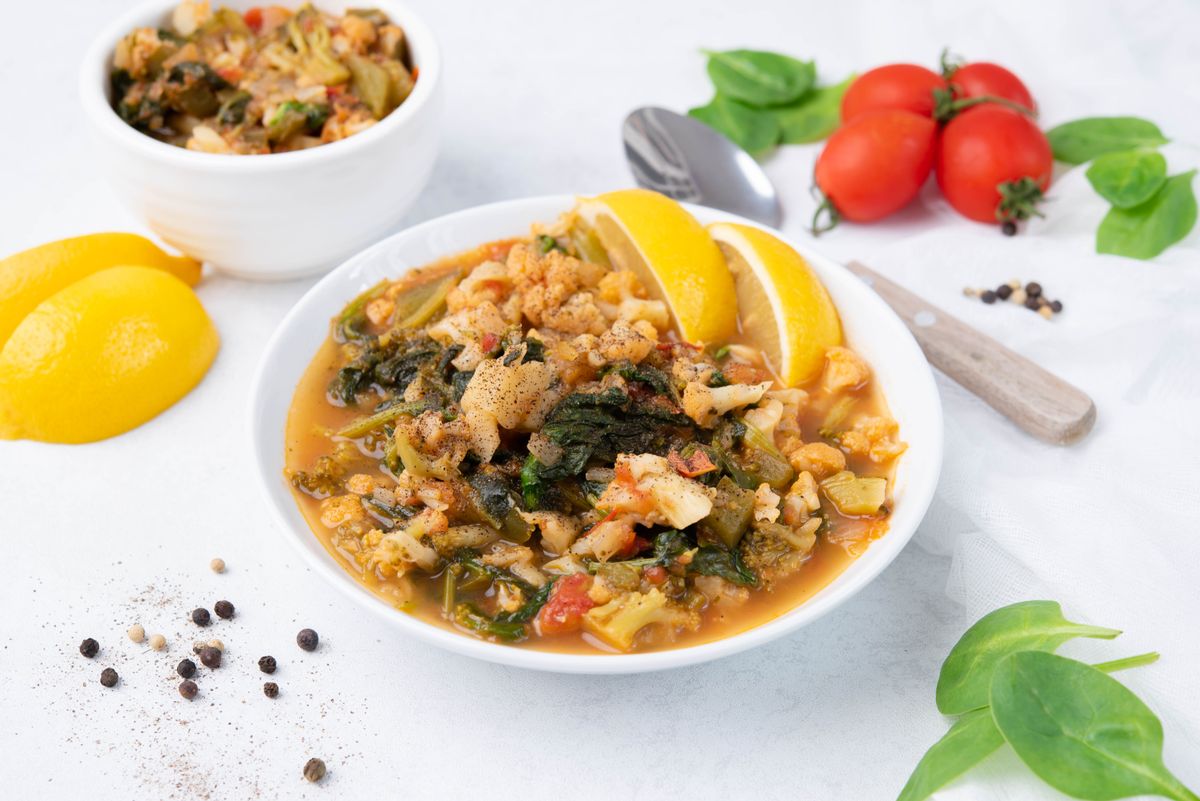 20 min

40 min

1 h 0 min
Keto High-Fiber Vegetable Stew
This lovely stew is one of those high-fiber Keto recipes your entire family can enjoy, whether on Keto or not. This healthy vegetable stew tastes delicious and is a wonderful lunch or dinner option. Although it takes about an hour to prepare, this recipe is a simple one-pot dish you can easily make, even if you're new to Keto. You can adjust the amount of veggies according to your taste, just be mindful of your macros! You can also replace the vegetable broth with the same amount of chicken or beef broth for a different yet lovely flavor. Serve with a few drops of lemon juice, and enjoy!
Can I prepare this Keto high-fiber stew in advance?
Absolutely! This fantastic recipe can be prepared in advance and stored in the fridge until ready to serve. Gently reheat and enjoy!
How to make this dish vegan-friendly?
You can simply replace the butter with vegan butter or olive oil for a wonderful and vegan-friendly version of this delicious dish.
Net Carbs

5.3 g

Fiber

3.5 g

Total Carbs

9 g

Protein

2.6 g

Fats

5.5 g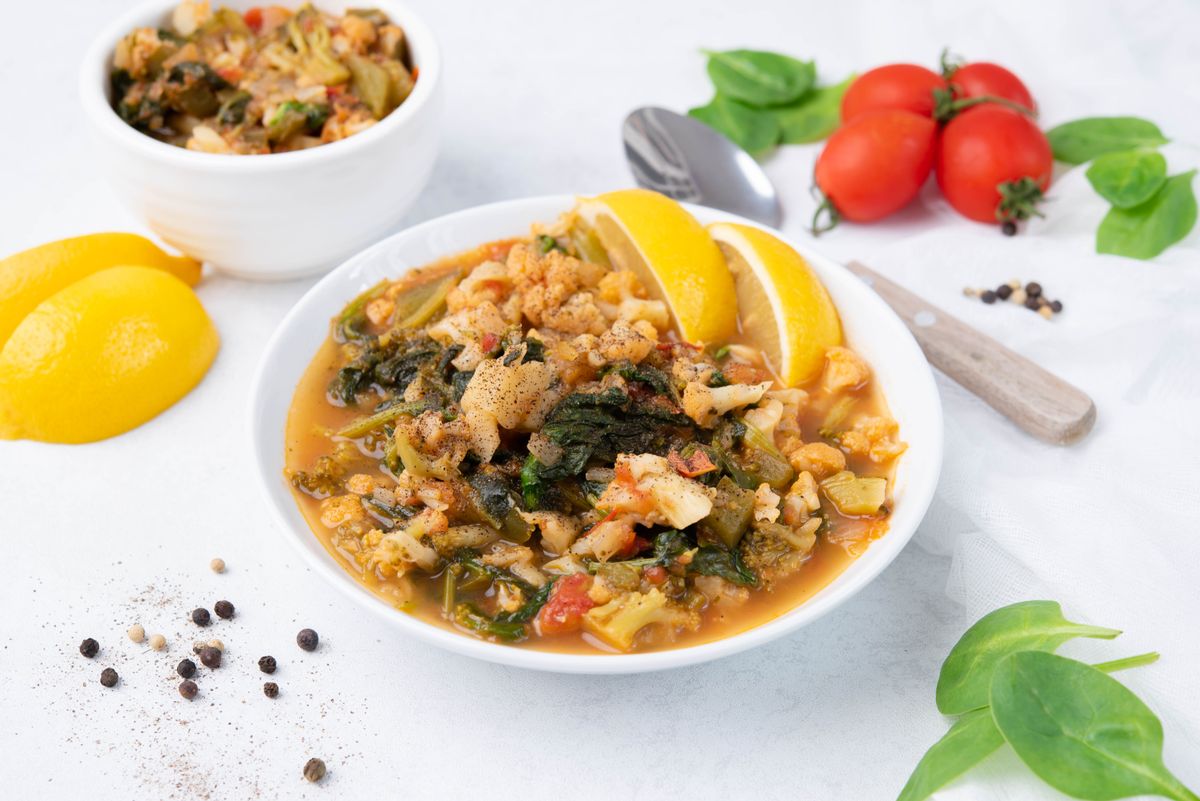 Ingredients
Onion, white, yellow or red, raw

70 g

Extra virgin olive oil

1 tbsp

Green bell peppers, raw

150 g

Broccoli, cooked from fresh

150 g

Vegetable broth, bouillon or consomme

400 ml
Peel and finely chop the onion and garlic. Grease a large pot or pan with olive oil and heat over medium heat. Add the onions and garlic. Cook for 5 minutes, stirring constantly.

Finely chop the bell pepper. Add to the pan and mix well. Continue to cook for another 5 minutes.

Cut the cauliflower and broccoli into smaller florets. Add to the pan along with tomatoes, salt, vegetable stock, and bay leaves. Mix well and bring to a boil. Reduce the heat to medium-low and cook for 20-25 minutes or until the veggies are completely tender.

Roughly chop the spinach. Add to the pan. Add the butter and mix well. Cook for another 5 minutes, stirring occasionally.

Remove and discard the bay leaves. Add more salt or pepper to taste. Serve immediately.