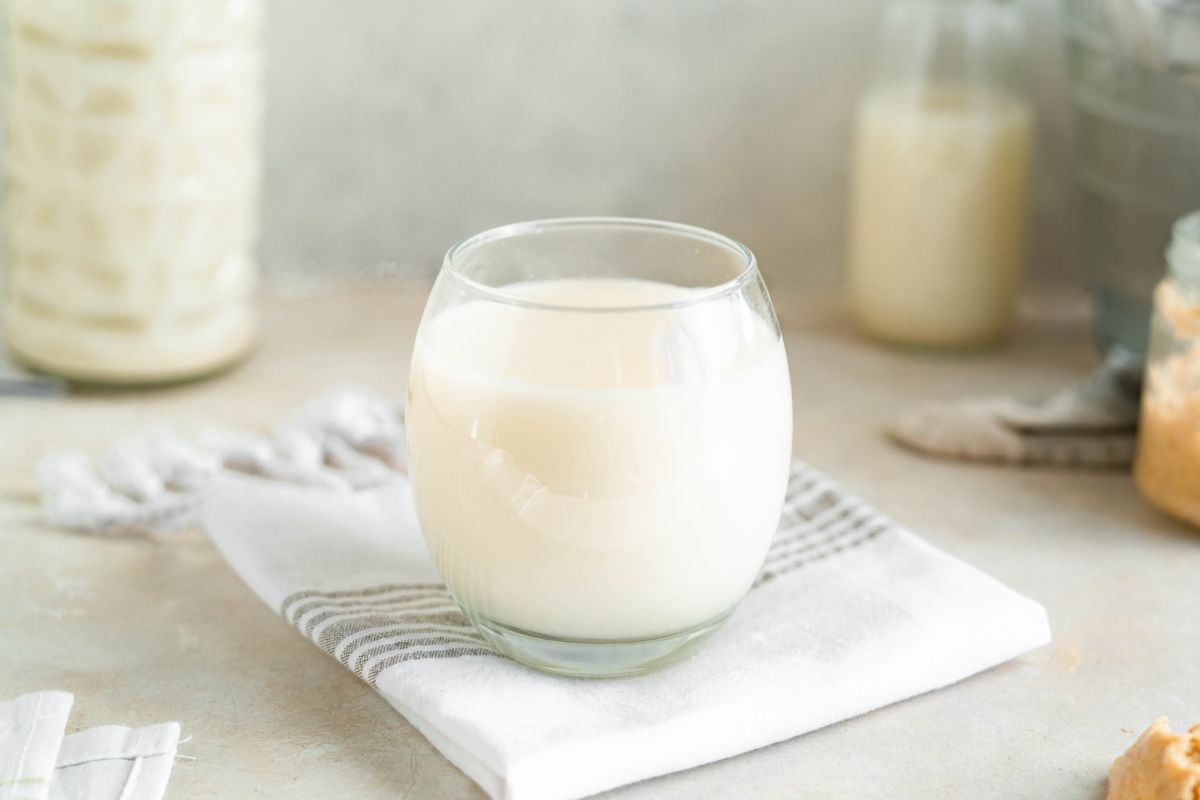 #1 Low Carb & Keto Diet App Since 2010
Track macros, calories, and access top Keto recipes.
5 min

0 min

5 min
2-Minute Keto Almond Milk
When shopping for the best plant-based milk for Keto, it can be overwhelming to find the perfect low carb option that contains no additives, is affordable, and tastes good. The alternative is making your Keto-friendly milk from scratch, but that is usually a long and tedious process. That is why we have come up with this 2-minute Keto almond milk that is healthy, delicious, and easily customizable to your preference.
To make this recipe, you need to blend your favorite Keto almond butter with filtered drinking water for 30 seconds, and you will have creamy and delicious Keto almond milk. This recipe yields creamier and richer milk than store-bought almond milk. However, if you want to mimic the consistency of store-bought almond milk, then you can add more water to thin it out. You can also flavor it with vanilla and sweeten it with stevia if desired.
Can you use this Keto milk in other recipes?
Absolutely! You can use this Keto almond milk in many recipes, including chia pudding, Keto granola, smoothies, and pancakes. It is also great in baked goods such as cakes and bread. However, we don't recommend using this Keto almond milk for preparing fermented foods such as yogurt or cheese.
Can you apply the same method with other types of nut butter?
Yes, you can. As long as you are using natural Keto nut butter, you can prepare whatever low carb milk you like. Some examples include peanut milk, hazelnut milk, cashew milk, and macadamia nut milk.
How long will it last in the fridge?
Since this Keto plant-based milk contains no preservatives, we recommend using the milk within four days. But make sure to shake the milk container before every use.
Net Carbs

0.9 g

Fiber

1.1 g

Total Carbs

2 g

Protein

2.2 g

Fats

5.8 g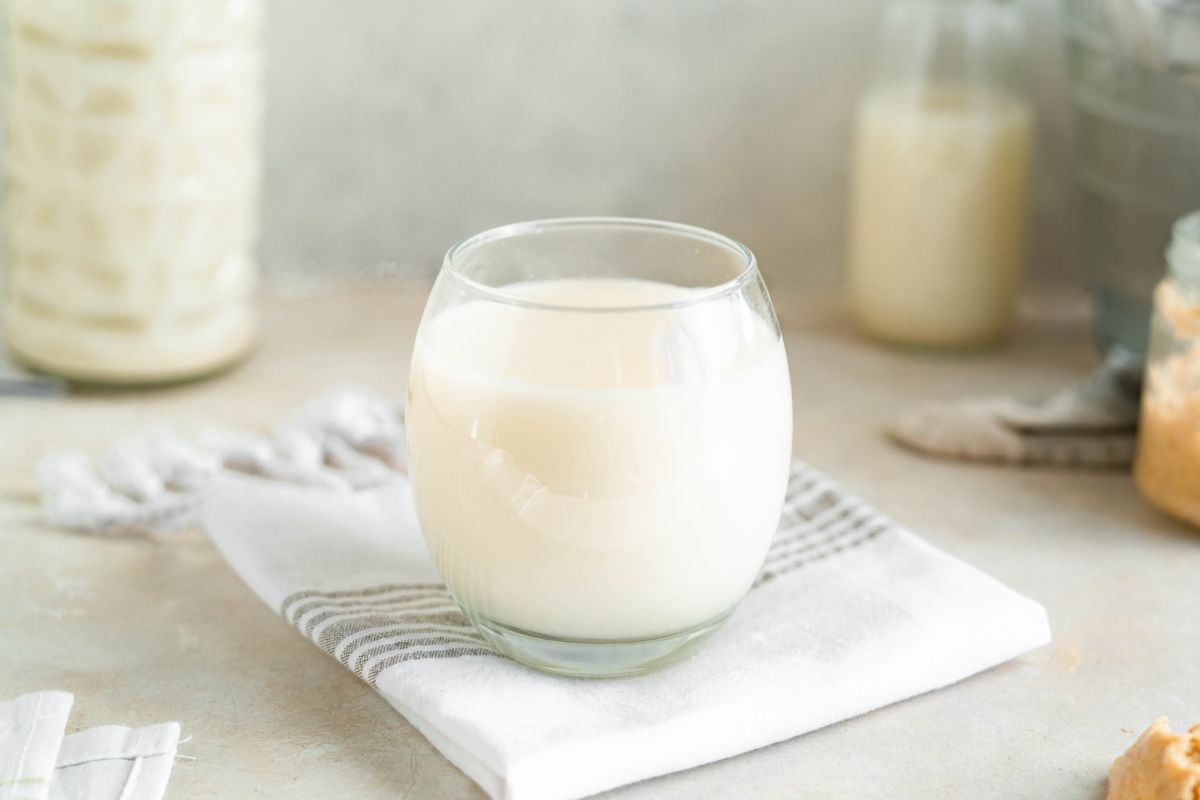 #1 Low Carb & Keto Diet App Since 2010
Track macros, calories, and access top Keto recipes.
Ingredients

To the jug of a blender, add the almond butter. Pour the filtered water over the almond butter and secure the lid. Blend on high for 30-60 seconds.

Place a fine sieve over a jug or a glass bowl. Pour the almond milk through the sieve to eliminate any solid particles. You can filter the almond milk through a cheesecloth for a clear and silky consistency.

Using a funnel, pour the almond milk into a glass jar or bottle. Store it in the fridge for up to 4 days. Before consuming your Keto almond milk, shake the bottle/jar well.