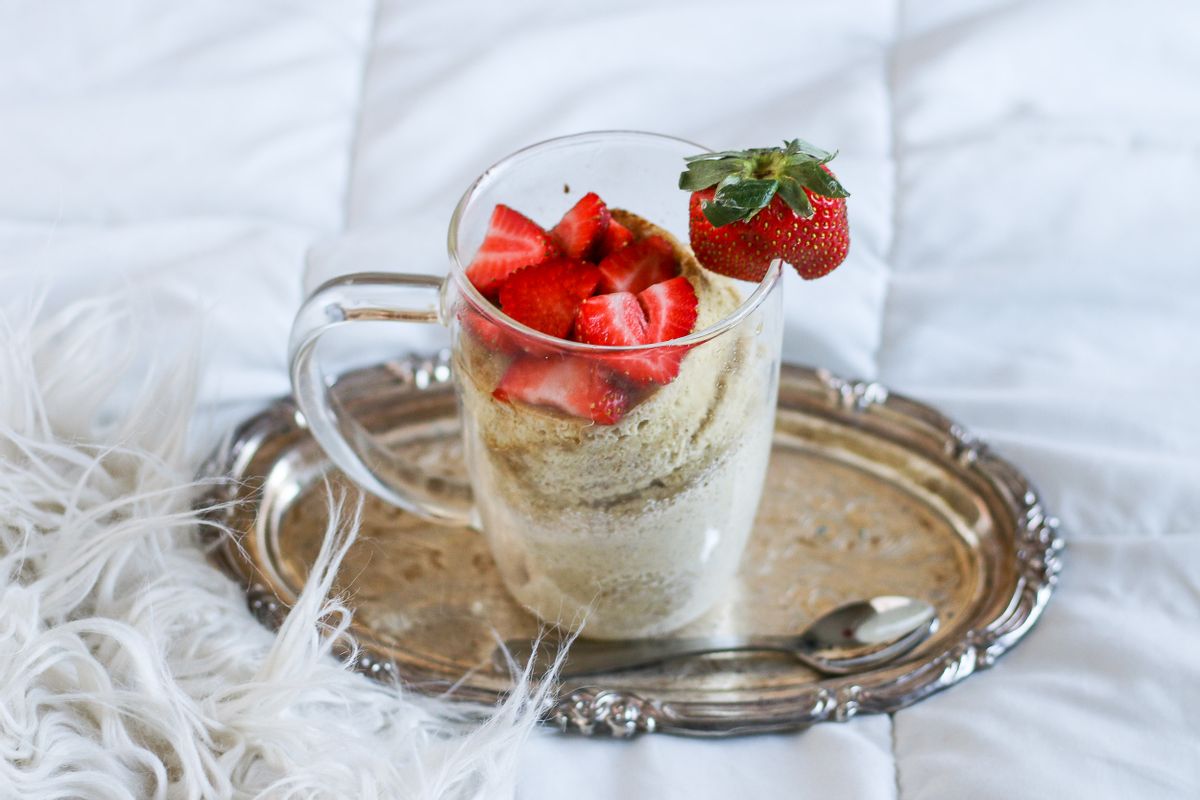 #1 Low Carb & Keto Diet App Since 2010
Track macros, calories, and access top Keto recipes.
5 min

2 min

7 min
Low Carb Vanilla Dream Mug Cake
This high protein, low-carb Keto mug cake is an easy breakfast win that you can spice up any way you like. When moving to a new healthy lifestyle, it's easy to get overwhelmed. Transitioning to keto can actually be super simple. Just start with one meal. Little changes lead to massive transformation. The easiest meal to win with? You guessed it: breakfast! If you win at breakfast, you start the day off on a great foot and will be more inclined to make simple healthy switches throughout the day. Before you know it, you'll be living a keto lifestyle that fuels your body.
What's in the mug cake
This Keto mug cake is made with coconut flour, almond butter, almond milk, and eggs. Liquid stevia drops are used to sweeten the recipe, which adds zero carbs to your breakfast. Although strawberries are in the final photo, they are not included in your ingredients list. Add any strawberries or other berries at your discretion to your food log.
Coconut flour substitute
The best substitution for coconut flour is almond flour. Substitute the coconut flour for almond flour in a 1:3 ratio. So for this recipe, you would substitute the coconut flour for 6 tablespoons of almond flour. You can also use a paleo baking mix in place of coconut flour. These flour substitutions can be found in the gluten-free section at your grocery store or in the specialty section of the baking aisle.
What heat should I cook the mug cake at?
If you're using a microwave, cook the mug cake at high heat. If you're using a toaster oven, you can cook the mug cake at 350 F (180 C). Remember, you may want to divide the cooking time into sections, and check on the mug cake in between. You can adjust your cooking heat or time as needed.
Net Carbs

11.3 g

Fiber

9.7 g

Total Carbs

21 g

Protein

27 g

Fats

37.9 g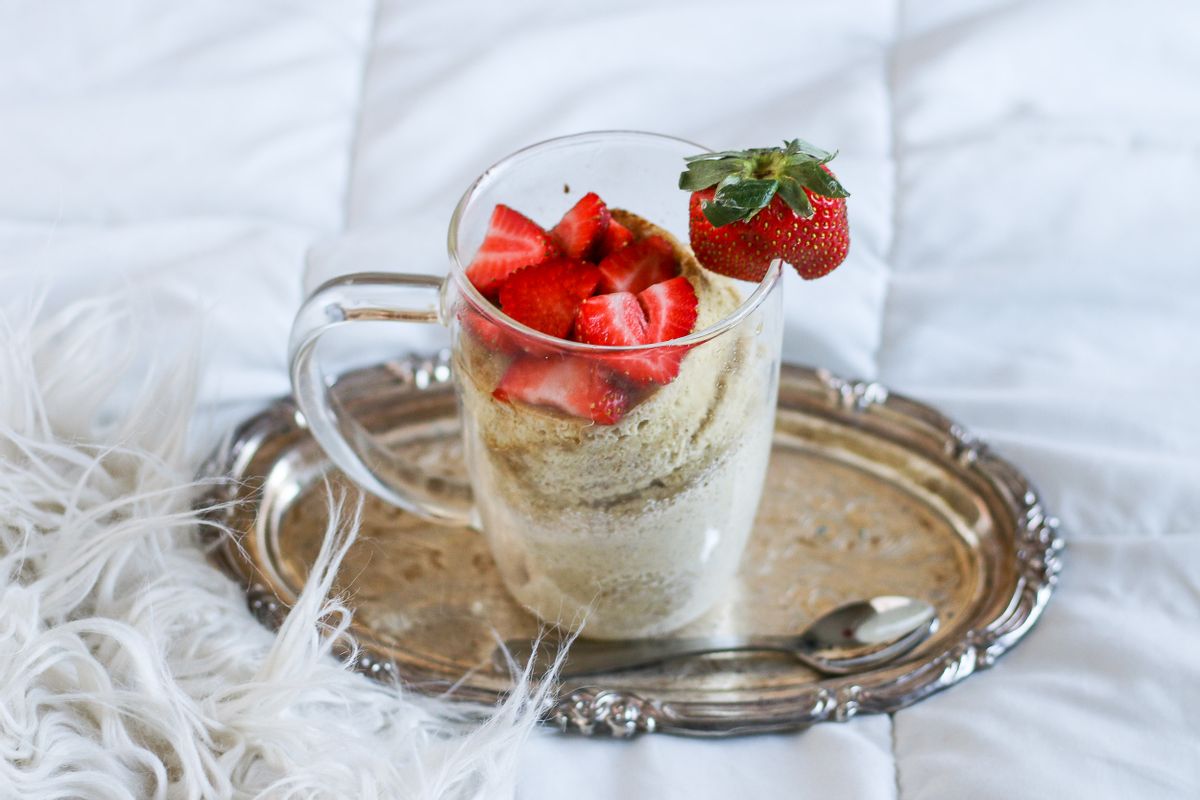 #1 Low Carb & Keto Diet App Since 2010
Track macros, calories, and access top Keto recipes.
Ingredients
Almond Butter

2 tablespoon

Almond Milk Unsweetened by Vitasoy

2 tablespoon

Coconut Flour by Nutiva

2 tbsp
In a 16oz microwave-safe mug, add the almond butter, eggs, almond milk, and stevia. Whisk the ingredients for about one minute until totally mixed. You can mix these ingredients in a separate mixing bowl if that's easier.

Next, add coconut flour, baking powder, and cinnamon to the mug. Whisk the ingredients until they're totally combined. It will be a thick liquid consistency that fills your mug about halfway, which will rise in the microwave.

Microwave the mug for two minutes. It's best to microwave for one minute at a time so you don't overheat your mug. If you choose to use a toaster oven, bake for 10 minutes.

Your cake is done when you can stick a fork in the cake and the fork appears clean afterward. You can optionally add a low-carb fruit, like strawberries. Enjoy while warm!