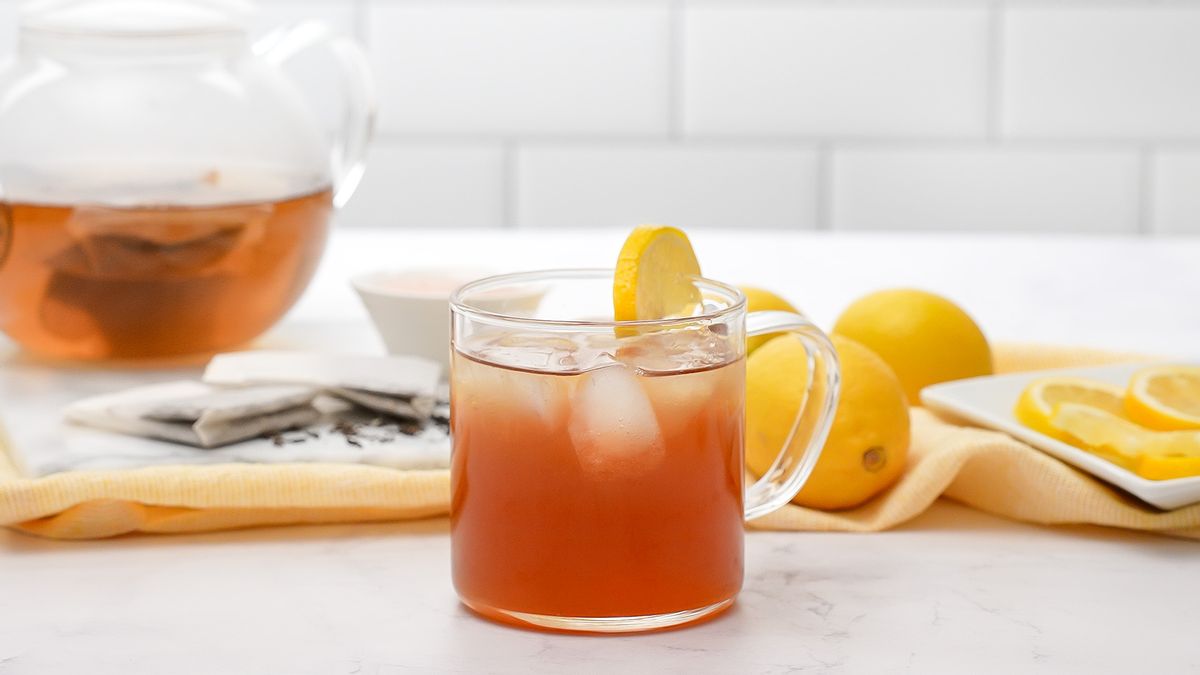 #1 Low Carb & Keto Diet App Since 2010
Track macros, calories, and access top Keto recipes.
10 min

0 min

10 min
Keto Electrolyte Iced Tea
Feeling tired, dizzy, or sore after a workout, or maybe it's just one of those long mornings? Make a Keto electrolyte drink to perk yourself back up! This take on classic iced tea adds just a few extra masked ingredients to turn an ordinary refreshing drink into a restorative, rehydrating one. This recipe is safe to enjoy multiple times a day or week.
Is this recipe easy?
This iced tea is actually pretty simple to make. You can prepare black iced tea in your preferred style (there are two ways described in the directions). Just remember to use only Keto sweeteners or flavoring substitutes. Once the tea is prepared, the drink can be made in under 5 minutes and served over ice.
How do electrolytes help you?
Electrolytes have the ability to regulate your circulatory system, which plays a huge factor in how your body feels overall. You'll mainly feel any issues with your circulatory system through heart problems, muscle soreness or tiredness, and a drop in energy. This is why it's important to replenish your body with electrolytes after exercising or when you're experiencing Keto flu symptoms. Keto electrolyte drinks can help to restore your body when it feels depleted from changing your metabolism on the Keto diet.
How do these ingredients create electrolytes?
When acids (like lemon juice and vinegar) and salt are dissolved in water, they produce ions. Positively and negatively charged ions create energy, which is basically what an electrolyte does: create energy. Salt is also needed in the body to retain water. By adding salt to your Keto electrolyte drink, you're helping your body rehydrate itself.
Net Carbs

1.9 g

Fiber

0 g

Total Carbs

1.9 g

Protein

0 g

Fats

0 g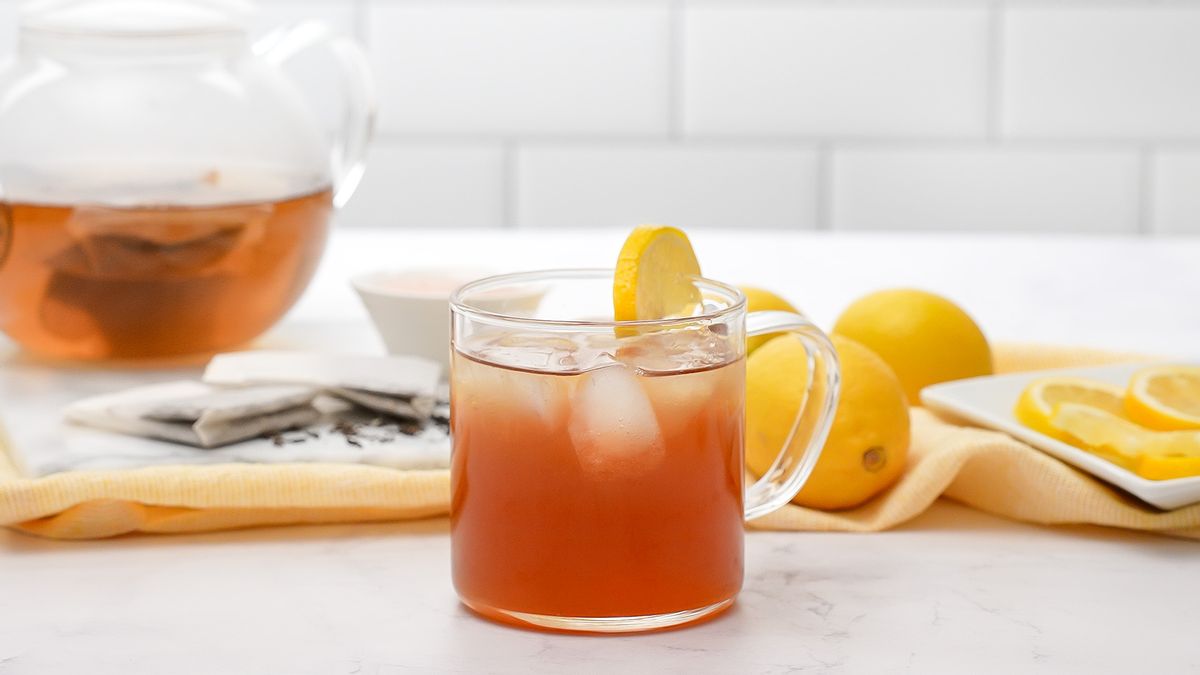 #1 Low Carb & Keto Diet App Since 2010
Track macros, calories, and access top Keto recipes.
Ingredients
Lemon juice

0.25 each - juice from one lemon

Erythritol Granulated

0.13 tsp

Salt, Himalayan (pink)

1 dash

Apple cider vinegar

0.25 tsp
To make the tea, brew your favorite brand of plain black tea. The fastest way to make this recipe is by steeping 1-2 tea bags in 12 ounces of cold water, depending on how strong you like your iced tea. To make the tea the more traditional way, you can brew strong black tea a day ahead and let the tea chill overnight.

When the cold black tea is ready, dispose of the tea bags, and stir all the remaining ingredients into the tea. Before you pour the tea over ice, give the tea a taste and adjust any ingredients to your taste. The salt and vinegar will balance each others' flavors out, but you may include more apple cider vinegar if you like the taste of it.

When the tea is to your tastebuds' liking, pour over ice in a large glass that's 16 ounces or larger to fit all the tea and ice. You may also briefly shake the tea over ice in a shaker before pouring it if you're interested in a properly chilled and frothy drink. If you want to make multiple servings of this tea, make only the cold black tea in advance and prepare each mixed drink fresh.