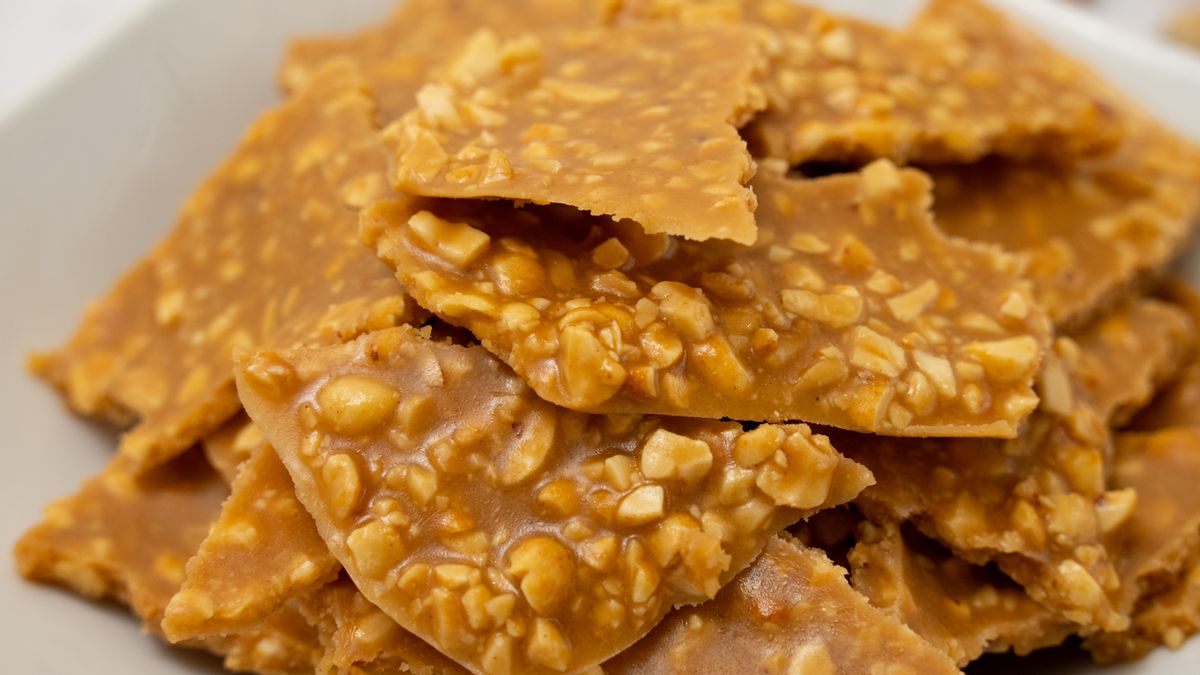 #1 Low Carb & Keto Diet App Since 2010
Track macros, calories, and access top Keto recipes.
10 min

5 min

15 min
Best Keto Microwave Peanut Butter Brittle
Here's a Keto microwave recipe for when your sweet cravings are strong. This Keto microwave peanut butter brittle is made from 5 simple ingredients and comes together in less than 10 minutes, plus cooling time. Melted butter and powdered sweetener are first combined to make a thick paste. It is then microwaved to melt together before peanut butter and roasted peanut pieces are added to the mixture. It's then microwaved for a final time before spreading over a lined baking tray and allowed to cool for at least 30 minutes. The brittle will harden and be ready to crack into pieces.
What peanuts should I use?
We suggest using unsalted and unsweetened roasted peanuts. You can use whole or roughly chopped peanut pieces.
What peanut butter should I use?
You can use smooth or crunchy peanut butter. Please check the ingredients on the label carefully. Choose a natural peanut butter that contains only 2 ingredients - peanuts and salt! Many contain added sugars and oils, and these should be avoided.
Can I adapt this recipe to other diets?
This recipe is naturally gluten-free; you can make it dairy-free and vegan by substituting the butter for a good quality plant-based alternative.
Can I make any substitutions?
If you don't have powdered erythritol, you can simply use granulated erythritol and ensure to stir well after microwaving so that all the granules have dissolved. You can use any Keto-friendly sweetener of choice here, adjusting quantities to taste.
If you are allergic to peanuts, you may also switch up the recipe by substituting the peanuts for almonds and using almond butter instead of peanut butter.
If you are allergic to tree nuts, try using tahini (sesame paste) and sesame seeds. Or another recipe variation is to use sunflower or pumpkin seeds (or a mixture of both) and sunflower seed butter.
How to store the microwave peanut brittle?
Place the peanut brittle in an air-tight container and store in a cool place. It will keep for about a month.
Net Carbs

1.5 g

Fiber

0.8 g

Total Carbs

14.4 g

Protein

2.6 g

Fats

10.5 g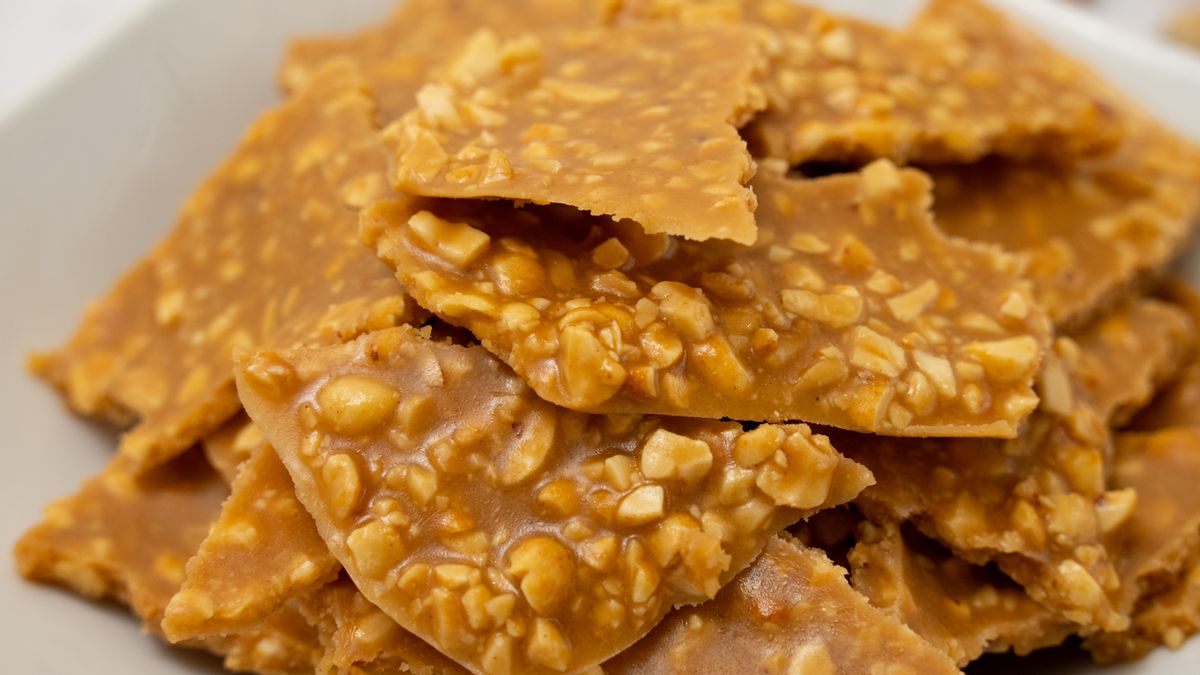 #1 Low Carb & Keto Diet App Since 2010
Track macros, calories, and access top Keto recipes.
Ingredients
Powdered Erythritol (Icing Sugar)

1.5 cup

Peanuts, dry roasted, salted

1 cup
Line a baking tray with baking paper and set it aside. Roughly cut the butter into cubes. Place the butter in a large microwave-safe bowl and melt on high for 40 seconds. If the butter still has solid lumps, return to the microwave for a further 20-30 seconds. Remove from the microwave. Add the powdered erythritol to the butter. Use a whisk to combine to a smooth paste.

Microwave the butter and sweetener for 2 minutes on high. It will be runny and very hot. Remove from the microwave and take care when handling the bowl. Add 3 tablespoons of peanut butter. Whisk to combine. Microwave again for 2 more minutes.

Add 1 teaspoon of vanilla extract and 1 cup of peanuts. If you have whole peanuts, it is recommended to roughly chop the peanuts into smaller pieces. Stir to coat all the peanuts in the mixture.

Pour the peanut mixture into the prepared baking tray. Use a spatula or the back of a spoon to level out the mixture. Be sure to work quickly here as the erythritol will begin to harden.

Either leave the tray at room temperature or place it in the fridge to harden faster. Break the brittle into equal-sized chunks and enjoy! 1 serving is 1oz/ 30g.