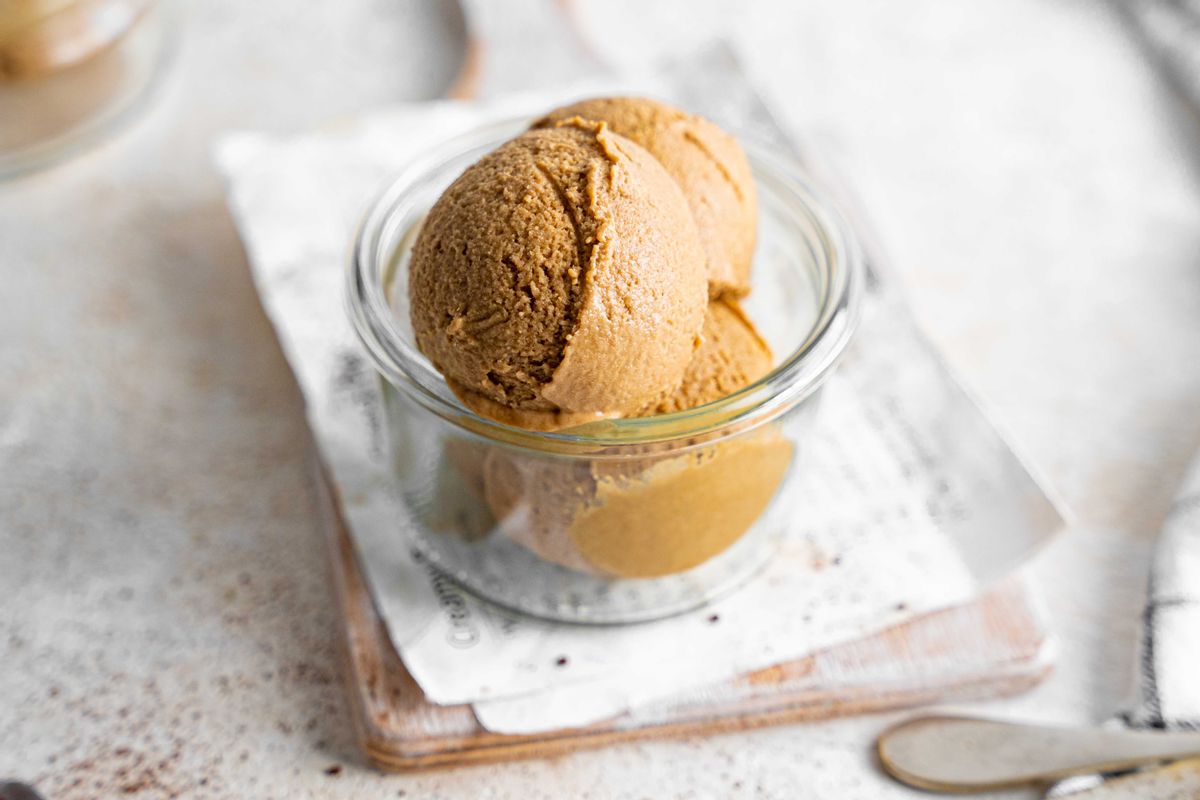 4 h 20 min

5 min

4 h 25 min
Keto Coffee Ice Cream
Summer is here and nothing beats an indulgent Keto ice cream under the hot sun. With its ease in preparation and minimal ingredient list, this Keto ice cream recipe is a breeze to make. Just a few simple ingredients, such as coconut milk, heavy whipping cream, a Low-carb sweetener, espresso powder and xanthan gum, come together to create a luscious and velvety Keto coffee ice cream. This ice cream is a burst of rich coffee flavor that will leave your taste buds craving more.
What is the best sweetener for Keto ice cream recipes?
The best sweeteners to use for this recipe are xylitol and allulose. They are considered to be the best choice for almost any Keto ice cream recipe. This is because they help retain the creamy texture of the ice cream and yields a perfectly creamy ice cream without churning. This is especially helpful when making homemade ice cream, its easy and convenient. Some sweeteners like erythritol or stevia will most likely yield a much solid ice cream when frozen. Therefore, it is best to enjoy it as soft serve.
Do you need an ice cream maker to make homemade Keto ice cream?
No, you don't necessarily need an ice cream maker to make homemade Keto ice cream. Although an ice cream maker can help achieve a smoother texture and make the process more hands-free, there are various ways to create delicious Keto-friendly ice cream without one. The major concern when making a no-churn ice cream at home is formation of crystals in the ice cream. To prevent crystals from forming, be sure to stir the mixture every 1 hour whilst freezing. Therefore, it is still entirely possible to achieve a creamy Keto ice cream without using an ice cream maker.
How long will this Keto ice cream last?
The shelf life of Keto ice cream varies depending on the specific ingredients used and storage conditions. Typically, homemade Keto ice cream can last for about 1 to 2 weeks when properly stored in an airtight container in the freezer. It is important to note that over time, the texture and taste of the ice cream may change. It is recommended to consume the ice cream within the first week.
Net Carbs

1.5 g

Fiber

0.1 g

Total Carbs

7.6 g

Protein

0 g

Fats

12.4 g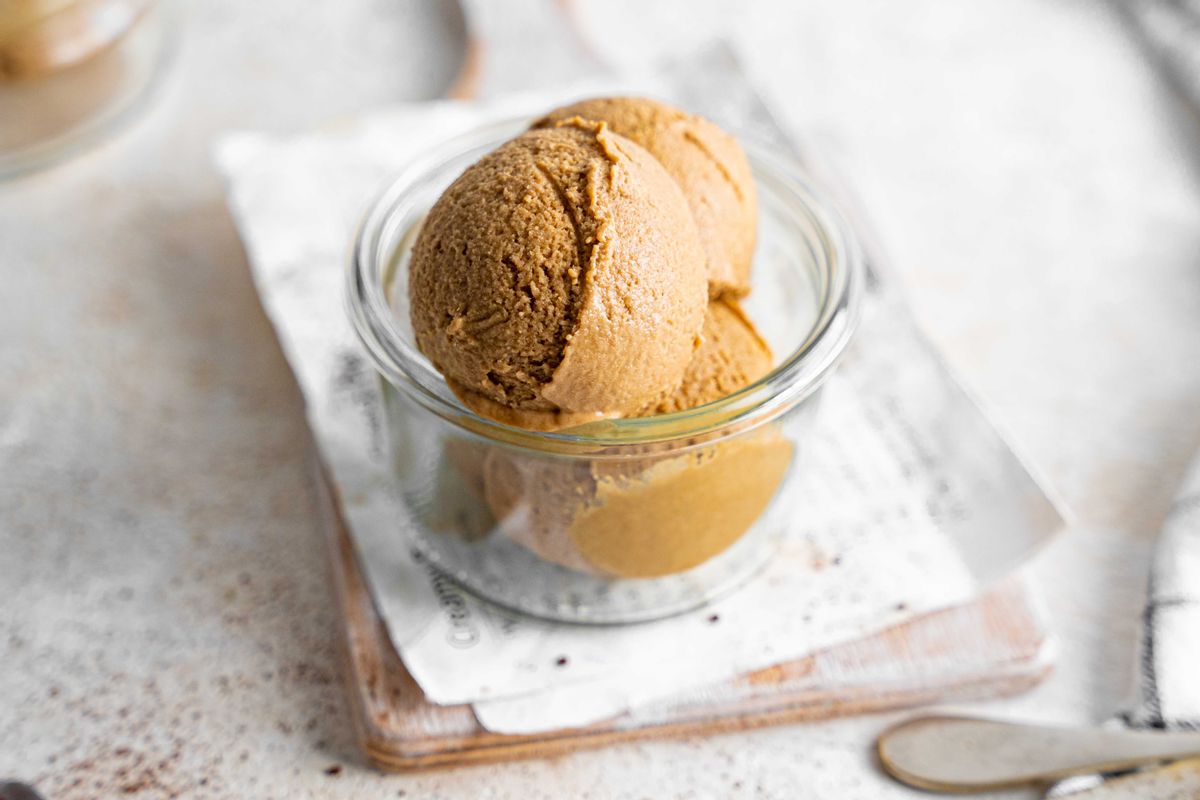 Ingredients
Canned coconut milk

1.5 cup

Heavy Whipping Cream

2 cup

Allulose, powdered

0.67 cup

Instant Espresso Powder

2 tbsp

Baking Aids Xanthan Gum

0.25 tsp
Add the coconut milk, powdered allulose, espresso powder, and salt to a saucepan over medium heat. Whisk until the mixture is uniform without any lumps. Bring the mixture to a light simmer.

Turn the heat to low and add the xanthan gum while whisking continuously to ensure all the xanthan gum dissolves into the mixture and the texture is jelly-like. Sieve the mixture into a bowl and cover with plastic wrap to avoid any 'skin' from forming on the top layer, then, allow the mixture to completely cool down.

To a large bowl, add the heavy whipping cream and whip until soft peaks form. Add the vanilla extract and gently fold in the cooled coffee mixture. Ensure the mixture is well combined.

Transfer the mixture to a sealable freezer-safe container. Secure with a lid and freeze for 4-6 hours or preferably overnight until frozen. For the first 2 hours, take the ice cream out of the freezer every 30 minutes and stir.

Once frozen overnight, take it out of the freezer and allow the ice cream to slightly that for 10-20 minutes before serving. Serve immediately with any toppings of your choice. Store any leftover ice cream back in the freezer until ready to serve.