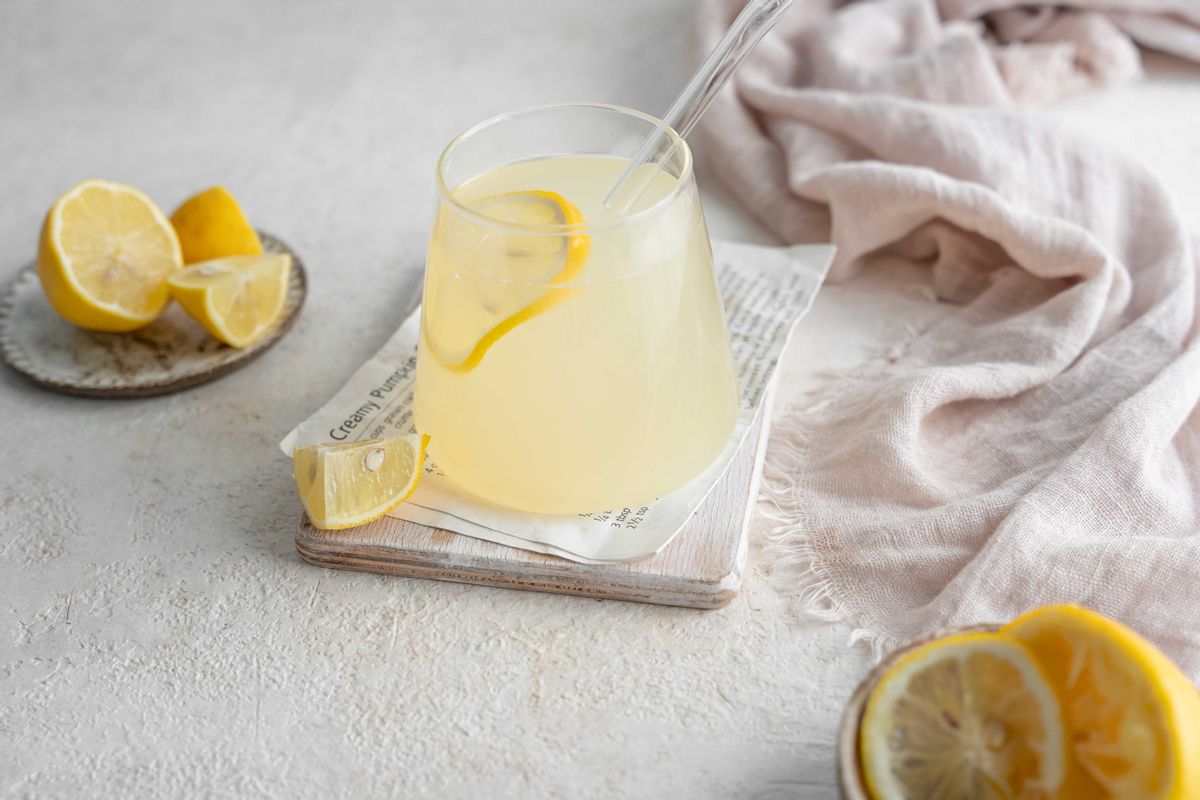 #1 Low Carb & Keto Diet App Since 2010
Track macros, calories, and access top Keto recipes.
0 min

0 min

0 min
Keto Ginger Lemon Cordial
This Keto ginger lemon cordial is a perfect addition to your list of Keto summer drink recipes. Made with fresh ginger, lemons, and powdered sweetener, this cordial is a delicious and refreshing way to stay hydrated during the warm summer months. With its minimal ingredients and ease of preparation, this Keto cordial is a great way to indulge in a refreshing drink without compromising your low-carb lifestyle.
How to store this Keto ginger lemon cordial?
To store this cordial, allow it to cool to room temperature, then transfer it to an airtight jar. The cordial can be stored in the refrigerator for up to 5 days. It is important to note that the longer the cordial sits, the stronger the flavor will become. So, it's recommended to taste it periodically and dilute it with warm water if desired. To extend its shelf life, freeze it in ice cube trays and use it as needed. Simply thaw the ice cubes in the refrigerator or at room temperature before using it.
How to customize this recipe?
To add a spicy kick, increase the amount of ginger used in this recipe or add a dash of cayenne pepper. To change the flavor profile, experiment with different citrus fruits, such as lime, and add herbs, such as basil or mint. For a refreshing fizzy twist, dilute the cordial with sparkling water.
Can you consume cordials when on a Keto diet?
Many traditional cordials are high in sugar and can contain as much as 20-30 grams of carbs per serving, making them unsuitable for those on a Keto diet. However, it is safe to consume cordials made with Low-carb sweeteners like stevia, allulose, or monk fruit sweetener. Additionally, using fresh ingredients such as lemons, limes, or berries can provide natural flavor and added health benefits without unnecessary carbs.
Net Carbs

2.5 g

Fiber

0.7 g

Total Carbs

12.3 g

Protein

0.4 g

Fats

0.1 g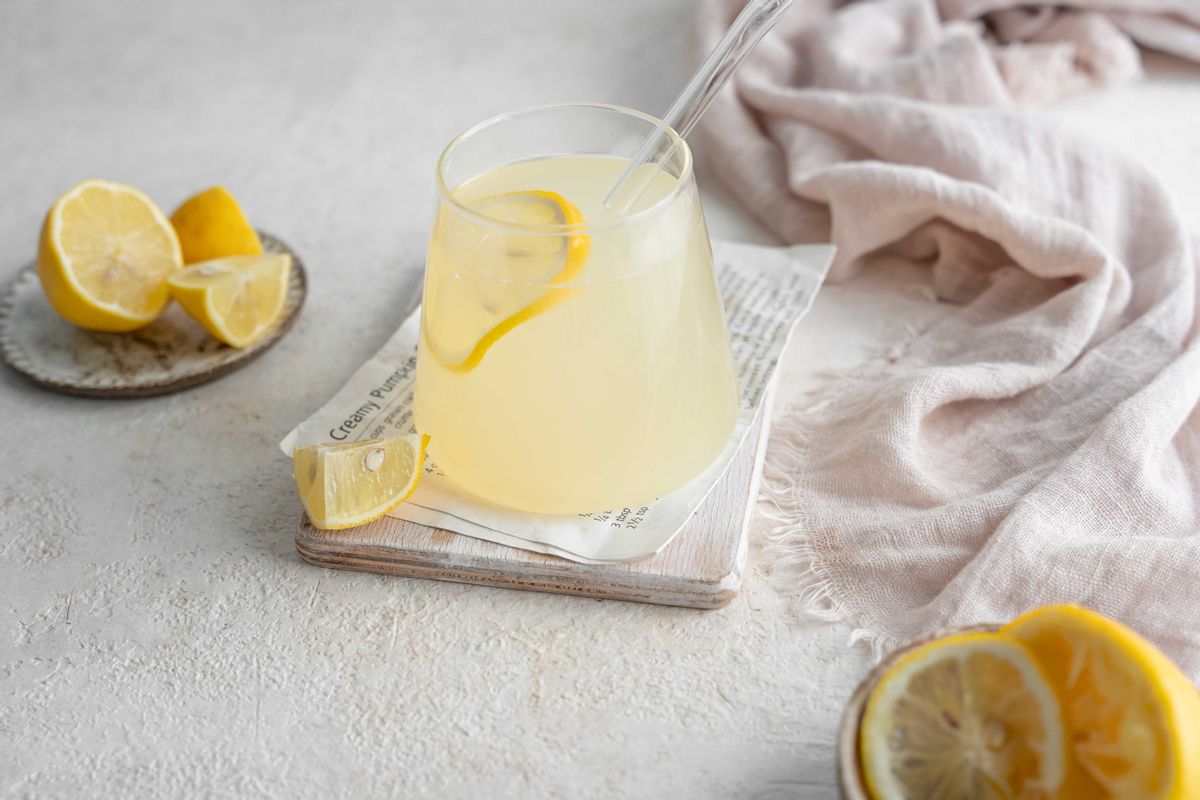 #1 Low Carb & Keto Diet App Since 2010
Track macros, calories, and access top Keto recipes.
Ingredients
Lemon

2 medium - 2 1/8" diameter

Allulose, powdered

6 tbsp
Juice the lemons and peel and grate the ginger. To a saucepan over medium heat, add the lemon juice, grated ginger, powdered allulose, and 2 cups of boiling water. Bring the mixture to a boil, then reduce to a simmer for about 20 minutes.

Pour out the ginger lemon cordial through a sieve, pressing with the back of a spoon to release as much juice as possible. You should be left with slightly chunky ginger pieces in the sieve and slightly thick ginger juice at the bottom. Funnel the cordial into a sterilized bottle and seal.

To serve, dilute ¼ cup of the cordial with ¾ cup of cold water. Pour over ice and garnish with a slice of lemon and fresh mint leaves. Store any leftover cordial in an airtight bottle in the refrigerator for up to 5 days.