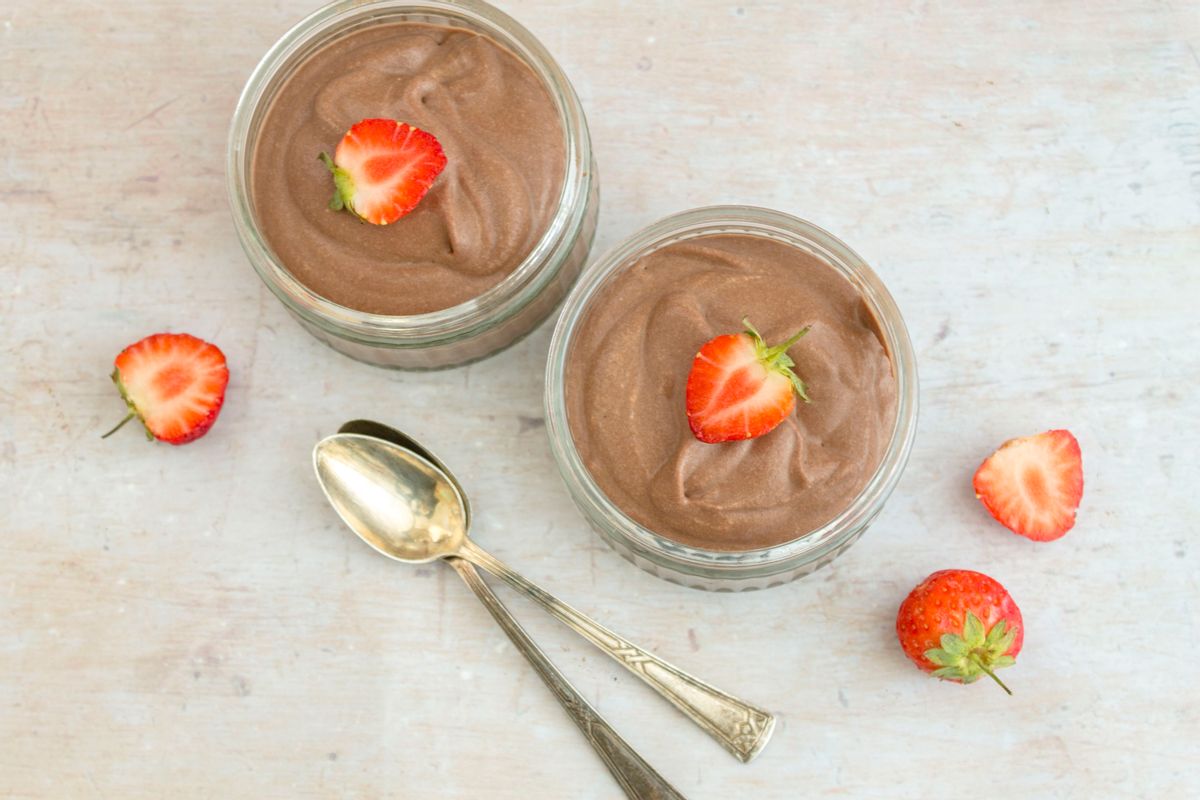 #1 Low Carb & Keto Diet App Since 2010
Track macros, calories, and access top Keto recipes.
30 min

0 min

30 min
Keto Chocolate Orange Mousse
This easy chocolate orange mousse makes the best Keto dessert recipe when you are short on time. Our fuss-free low carb dessert requires minimal prep and is simply chilled in the fridge before serving. Loaded with fats, decadent cocoa and a hint of zesty orange, this creamy Keto dessert mousse is a great option for the whole family to enjoy.
Can I Use Cream Cheese?
We have chosen to use a blend of mascarpone and heavy cream to create the base of our fluffy Keto mousse. Mascarpone adds a rich creaminess to the recipe and perfectly complements the cocoa and orange. However, if you prefer, you may use cream cheese. You can use a soft cream cheese in the same quantities, following the directions as written. You will not need to blend the cream cheese as long as the mascarpone as it will soften much more quickly.
Can I Use a Different Sweetener?
We have used powdered erythritol to sweeten our Keto dessert recipe. You may swap this for your preference in powdered low carb sweetener if desired, adjusting the quantities to taste. You may use more or less sweetener, however, we recommend using enough to counter the bitterness of the unsweetened cocoa and enough to sweeten the mascarpone. Please be sure to adjust your macros to account for any changes made to the recipe.
Net Carbs

6.2 g

Fiber

4.5 g

Total Carbs

16.7 g

Protein

5.6 g

Fats

45 g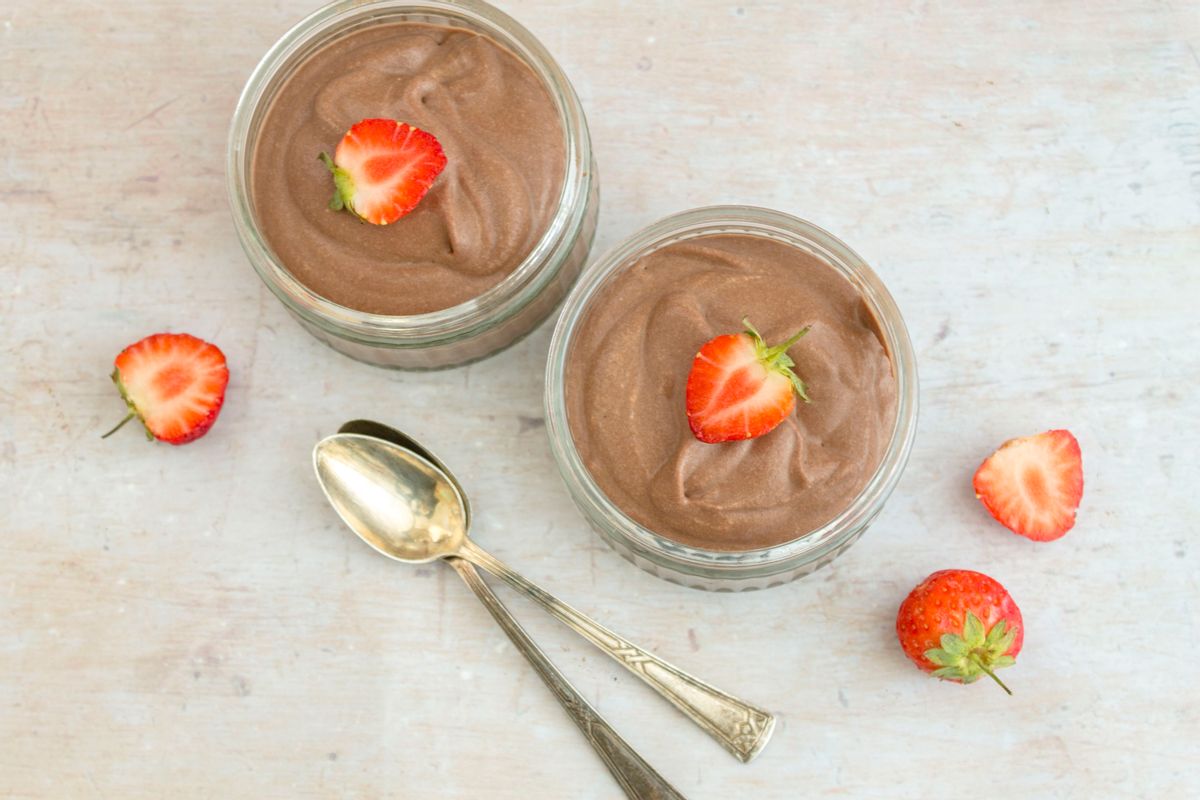 #1 Low Carb & Keto Diet App Since 2010
Track macros, calories, and access top Keto recipes.
Ingredients
Cocoa Powder, Unsweetened

3 tablespoon

100% Natural Powdered Erythitol by Sonourished

2 tablespoon

Valencian Orange Extract by Extra Special

1 teaspoon
Add the mascarpone to a food processor along with the powdered erythritol, cocoa powder, and orange extract. Blend until smooth and well combined. The mixture will be a little firm to begin with but continue to blend until soft and mousse-like. Do not over blend or the mixture may split. Please feel free to add more or less orange to taste.

Add the heavy cream to a large mixing bowl. Whisk the cream vigorously for 3-4 minutes until light and fluffy. The cream should be whipped well so that it is soft and airy. Alternatively, you may whip the cream in the bowl of a stand mixer with a whisk attachment.

Carefully spoon the chocolate orange mascarpone mixture into the bowl with the whipped cream. Gently fold the whipped cream and mascarpone mixture together until completely blended and smooth. The mousse should be light and airy.

Divide the chocolate mousse evenly between four individual bowls or large ramekins. Transfer the bowls/ramekins to the fridge to chill until ready to serve. Serve cold, optionally topped with low carb berries or shavings of dark chocolate.