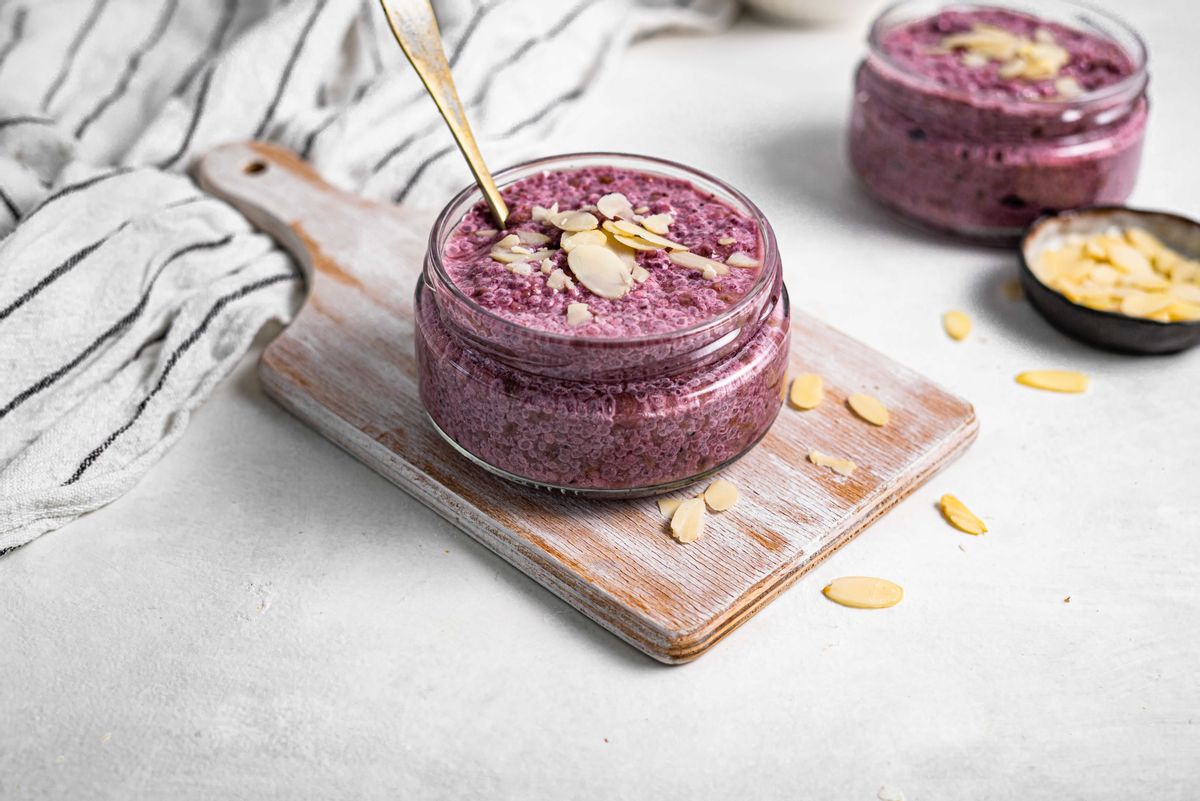 #1 Low Carb & Keto Diet App Since 2010
Track macros, calories, and access top Keto recipes.
10 min

10 min

20 min
Keto Blackberry Chia Pudding
This refreshing chia pudding is the perfect on-the-go breakfast for warm summer mornings. The blackberries add sweet and tart flavors, which pair beautifully with the almonds. Chia puddings are nutritious, versatile, delicious, and satiating. This recipe is quick and easy to prepare and is an excellent option for meal prep.
Are blackberries good for a Keto diet?
Blackberries are one of the best fruits to consume on a Keto diet because of their low-carb and high-fiber content. They're also a great source of potassium, vitamin C, and vitamin K. This low-carb fruit is excellent for snacking or sweet and savory Keto blackberry recipes.
Should you use fresh or frozen blackberries?
Since the blackberries in this recipe will be cooked and blended, it doesn't make a difference whether you use fresh or frozen. Frozen blackberries tend to be the most flavorful since they are stored at their peak season. If using fresh, ensure they're at their best time of the year to get maximum flavor.
Do you have to heat the mixture before adding the chia seeds?
Heating the blackberry and almond milk mixture cooks down the berries to release their flavor and sweetness. Moreover, adding the chia seeds to warm/hot liquid speeds up the absorption. You can skip this step and mix the chia seeds in a cold mixture, but absorption will be slower.
How to store this Keto blackberry chia pudding?
Divide the chia pudding mixture into glass jars or airtight containers and place them in the fridge. These puddings will last in the refrigerator for up to 4 days.
Net Carbs

2.9 g

Fiber

5.9 g

Total Carbs

13.4 g

Protein

3.2 g

Fats

5.6 g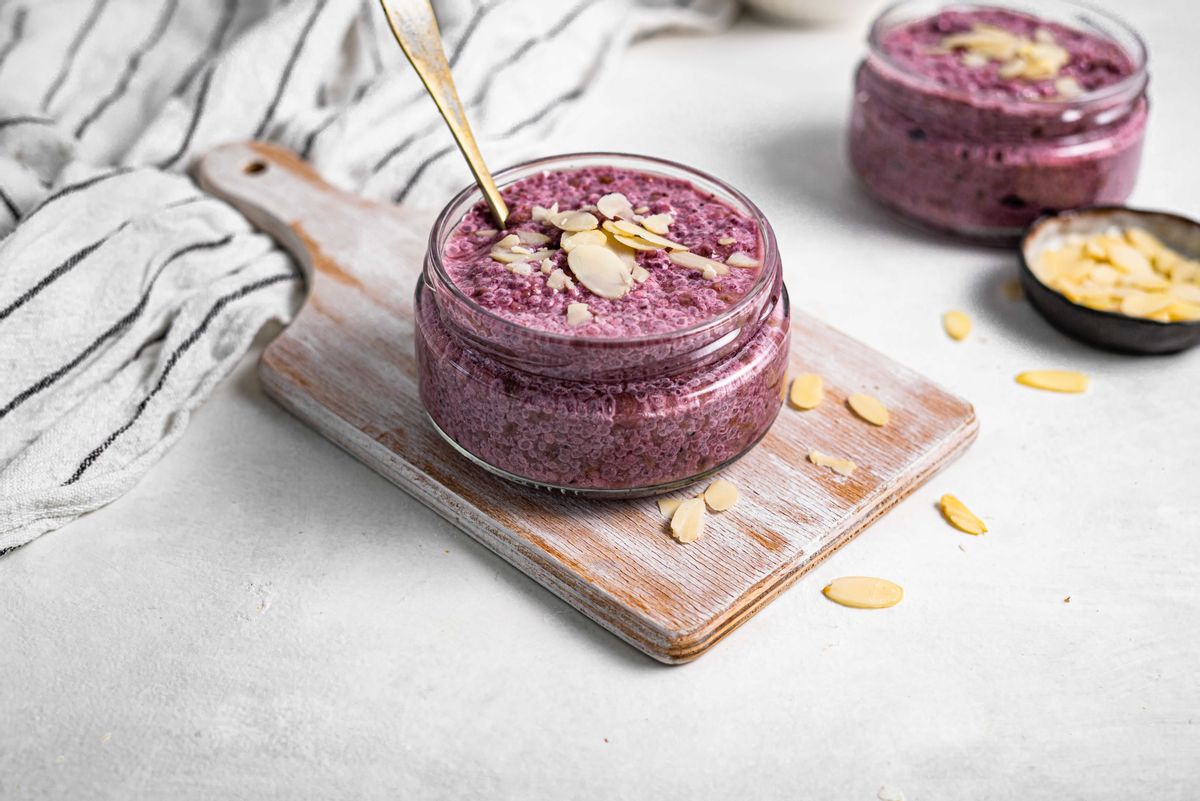 #1 Low Carb & Keto Diet App Since 2010
Track macros, calories, and access top Keto recipes.
Ingredients
Powdered Erythritol (Icing Sugar)

2 tbsp

Almonds, raw

2 tbsp, sliced
Add the blackberries to a saucepan and place over medium-low heat. Mash with a fork while it's heating through. Once completely smooth, add the almond milk, erythritol, vanilla extract, and almond extract.

Whisk everything together and raise the heat to medium. Bring to a simmer, then take the saucepan off the heat. Add the chia seeds and whisk them in.

Let stand for 10 minutes until the chia seeds have swelled. Whisk again, then divide into 4 jars. Transfer to the fridge and leave it for a few hours or overnight.

Before serving, garnish with ½ tablespoon of sliced almonds and a fresh blackberry. Enjoy cold or at room temperature. This pudding will last for up to 3 days in the fridge.