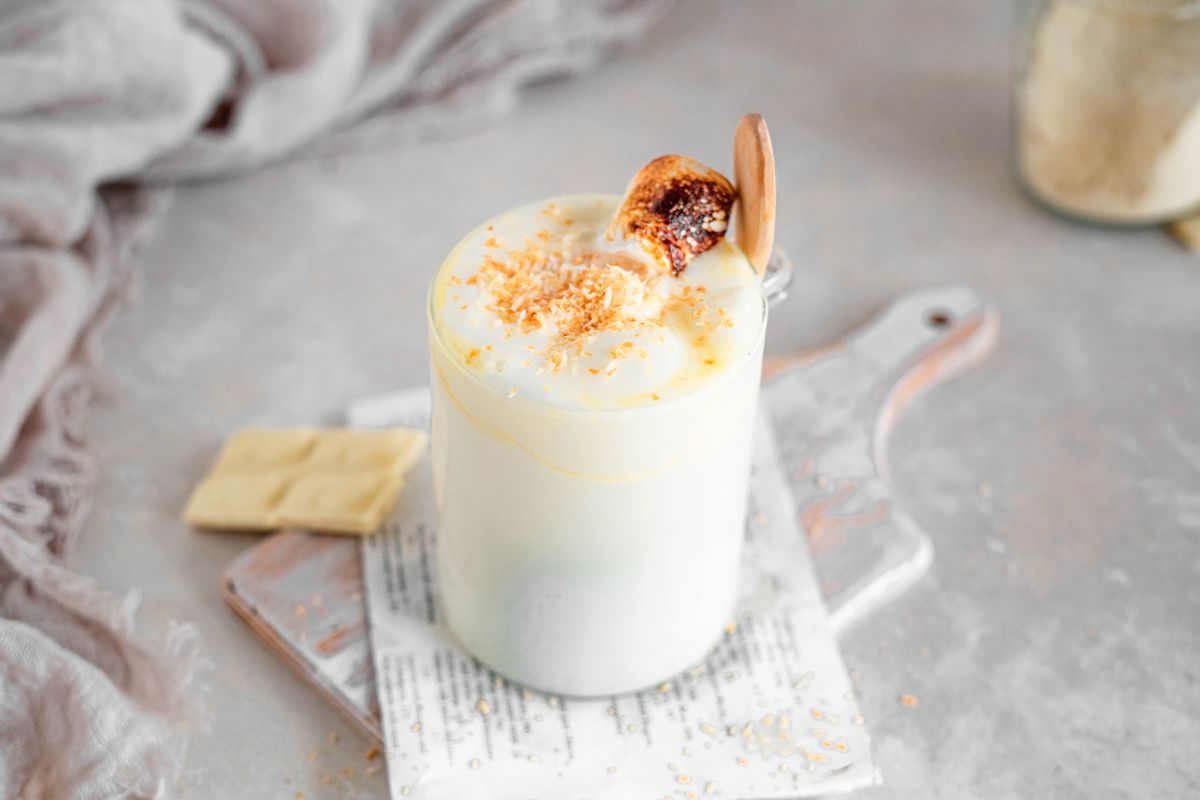 #1 Low Carb & Keto Diet App Since 2010
Track macros, calories, and access top Keto recipes.
10 min

5 min

15 min
Low Carb Coconut Hot White Chocolate
If you are looking for a Keto drink that will warm your body and soul, then this Keto hot chocolate recipe is perfect for you. Our low carb hot chocolate is creamy, rich, and decadent, making it a filling breakfast or snack. This simple recipe requires a handful of ingredients and only 15 minutes of your time.
Preparing this low carb hot chocolate is simple. However, one critical point in this recipe is heating the milk to the right temperature. If the milk reaches its boiling point, it will burn the chocolate, and the mixture will seize and curdle.
What are other Keto-friendly milk options that you can use for this recipe?
For the base milk, you can substitute the almond milk for any other Keto milk, such as cashew milk, macadamia nut milk, flax milk, etc. As for the coconut milk, it is responsible for the flavor and the creaminess. You can substitute it for heavy cream to maintain the creaminess, but keep in mind that you will lose the coconut flavor.
Can you drink it cold?
Absolutely! If you aren't a fan of hot drinks, or maybe it's 100 degrees outside, then you can make a cold version of this beverage. Follow the instructions to prepare the low carb hot chocolate, then place it in the fridge without adding the toppings. Once you are ready to serve it, top the beverage with the whipped coconut cream and the desiccated coconut.
Is this recipe healthy?
Not only is this low carb coconut hot white chocolate healthy, but it is also vegan and gluten-free. If you wish to have this drink as a pre/post-workout meal, you can add a ½ scoop of protein powder to assist in muscle recovery.
Net Carbs

8 g

Fiber

24.9 g

Total Carbs

40.9 g

Protein

5 g

Fats

24.6 g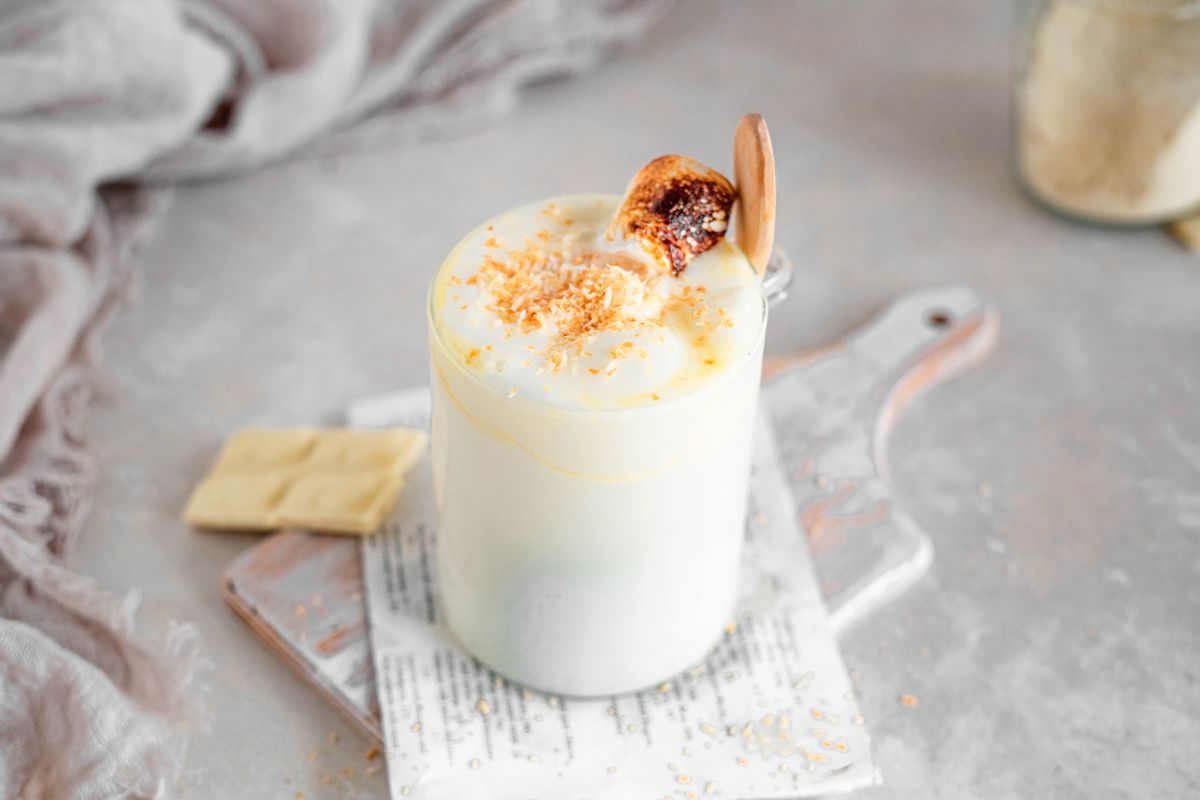 #1 Low Carb & Keto Diet App Since 2010
Track macros, calories, and access top Keto recipes.
Ingredients
Canned coconut milk

0.25 cup

All Natural Sweetener Powdered Xylitol

2 tsp

White Chocolate Baking Chips (Keto-friendly)

2 oz

Real Coconut Whipped Cream

2 tbsp

Toasted shredded coconut

1 tsp
In a milk pot or saucepan, add the almond milk, coconut milk, and xylitol. Heat the pot over a medium-low flame, and take it off the heat once it starts to simmer. Do not let the milk boil, or else it will burn the chocolate.

Add the white chocolate chips to a mug. Working fast, pour the warm milk over the chocolate. Whisk until all the white chocolate melts.

Add the coconut whipping cream to a bowl, and whisk it for 2-3 minutes until fluffy. Set aside. You can skip this step if your coconut cream is pre-whipped.

Gently add the coconut cream over the hot chocolate, trying to secure it along the edges of the mug. It is usual for the whipped cream to sink a little bit. Garnish it with toasted desiccated coconut on top and an optional toasted keto marshmallow.