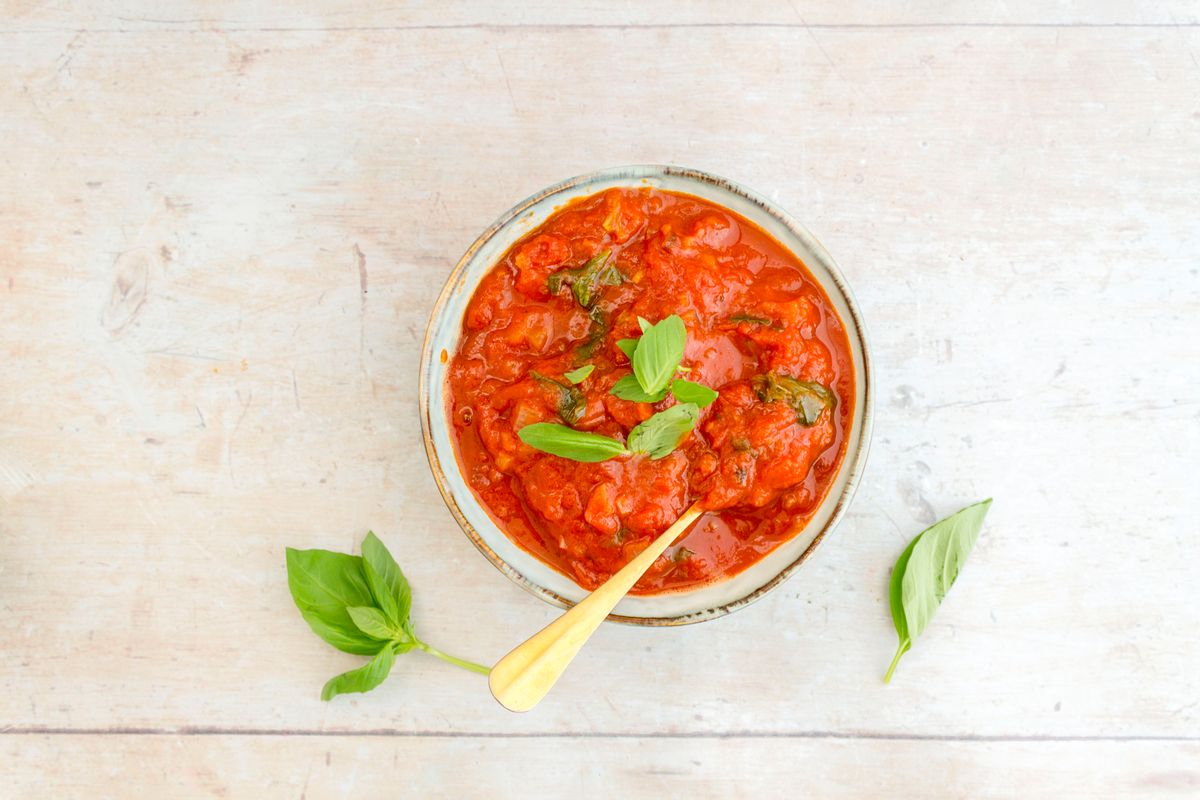 #1 Low Carb & Keto Diet App Since 2010
Track macros, calories, and access top Keto recipes.
4 min

21 min

25 min
Keto Marinara Sauce
This quick and easy low carb marinara sauce is packed with sweet juicy tomatoes and aromatic Mediterranean herbs. The sauce is simple to prepare and ready in no time at all; it just requires a little simmering to reduce. Once made, this versatile Keto sauce can be enjoyed over low carb spaghetti, blended as a pizza sauce, or used as a dip for breaded mozzarella. This is also a great option for anyone following a Paleo diet.
Are Tomatoes Keto?
Tomatoes are one of the higher carb vegetables approved on a Keto diet. When used in moderation, they may be enjoyed as part of a healthy and balanced diet. Our deliciously sweet low carb marinara is packed with flavor and needs only to be used sparingly to enhance your Keto meals.
Can I Blend the Sauce?
We have kept our Keto marinara sauce whole to enjoy the consistency of the low carb vegetables. However, once cooked, you can purée if you wish to create a smooth sauce. Simply cool a little, then transfer to a blender to combine. This is a great option if you wish to use this recipe for a smooth Keto pizza sauce.
Net Carbs

2.1 g

Fiber

0.9 g

Total Carbs

3 g

Protein

0.5 g

Fats

1.7 g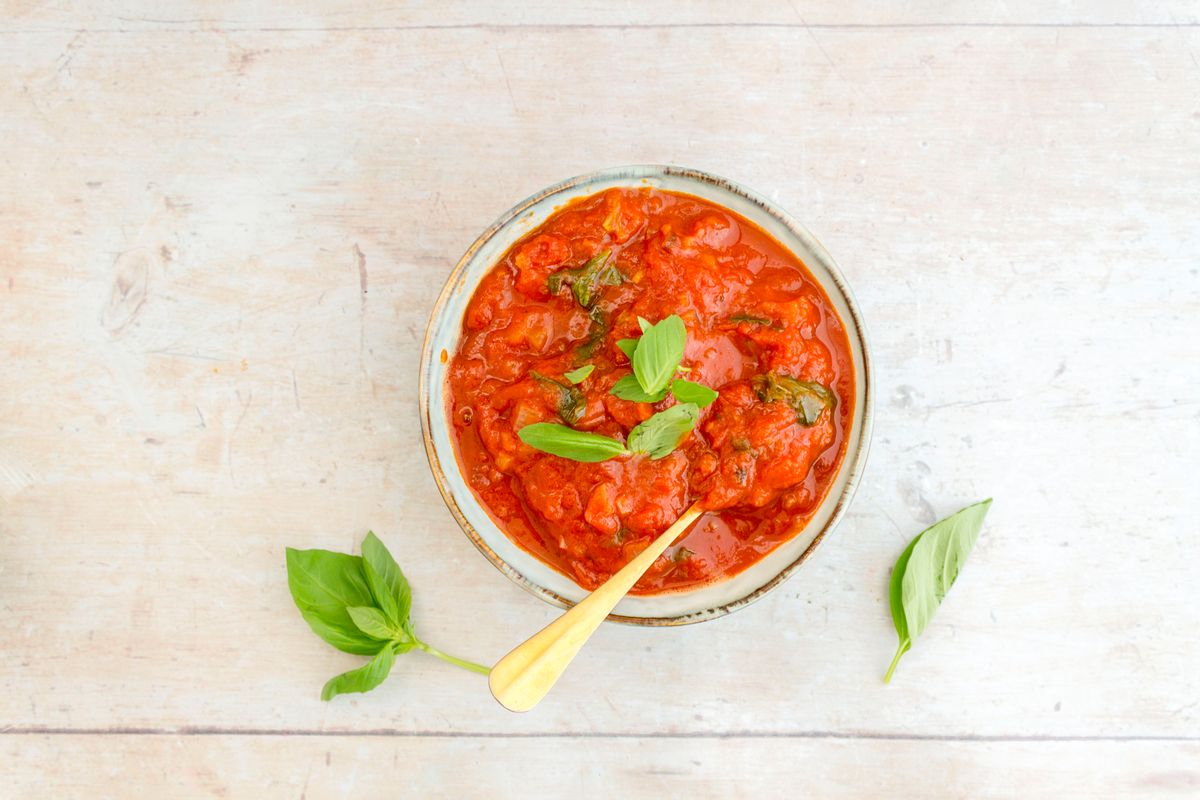 #1 Low Carb & Keto Diet App Since 2010
Track macros, calories, and access top Keto recipes.
Ingredients
Basil, Fresh

2 tablespoon

Hunt's Diced Tomatoes by Conagra Foods

1-½ cup

Oregano, Dried

1 teaspoon

Balsamic Vinegar

1 tablespoon

Salt, Sea Salt

¼ teaspoon
Finely dice the onion and crush the garlic. Heat the olive oil in a saucepan over a low/medium heat. Add the onion and garlic and sweat gently for 2-3 minutes until tender and fragrant.

Add the chopped tomatoes, balsamic vinegar, and dried oregano. Roughly chop the basil and add to the pan along with the salt and pepper. Stir to combine. Bring the sauce up to a gentle boil.

Reduce the sauce to a simmer. Continue to cook for 10-15 minutes until thickened and reduced. Taste and adjust seasonings as desired. You may also add a little water if you prefer a thinner sauce. Use as desired with your preferred Keto recipes.