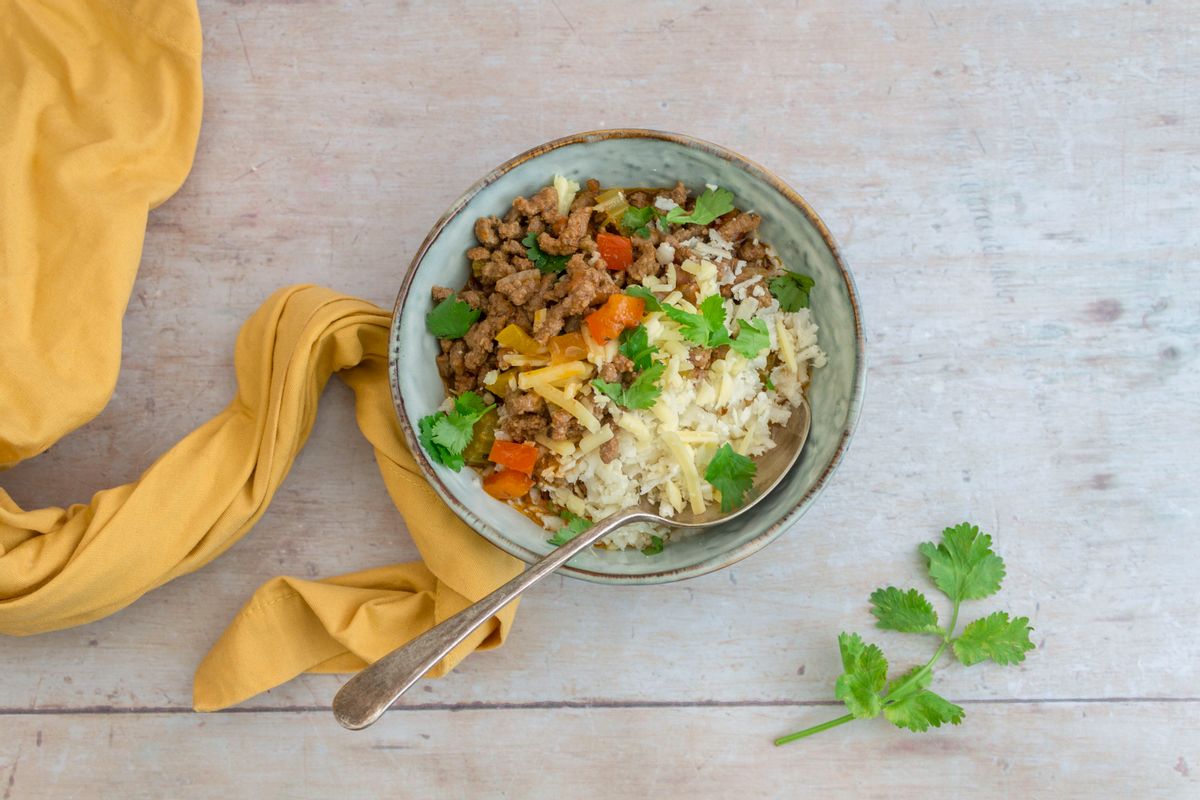 #1 Low Carb & Keto Diet App Since 2010
Track macros, calories, and access top Keto recipes.
8 min

24 min

32 min
Keto Instant Pot Chili
This easy Keto instant pot chili is packed with fats and flavor from tender beef and low carb veggies. This Keto chili involves minimal prep time and everything is cooked in the instant pot minimizing washing up too! A great Keto take on a family favorite, this chili is perfect for a quick weeknight meal.
Is Chili Keto?
There are many Keto friendly ingredients in a classic chili, but there are also several that are not. However, it is incredibly easy to adapt this popular dish to suit a low carb diet. We have removed the typical starchy beans and replaced them with sweet diced bell peppers and celery for extra flavor and texture. The low carb veggies are sweated with ground beef, aromatic herbs and warming spices before being pressure cooked in stock to create a rich and juicy chili.
Serving Suggestions
We have topped our chili with a helping of grated cheddar cheese and fresh cilantro. Creamy avocado slices and cooling sour cream are also great Keto friendly toppings. This Keto chili is perfect with a side of cauliflower rice or served in lettuce leaf wraps.
Net Carbs

3.7 g

Fiber

2 g

Total Carbs

5.9 g

Protein

34.1 g

Fats

25.3 g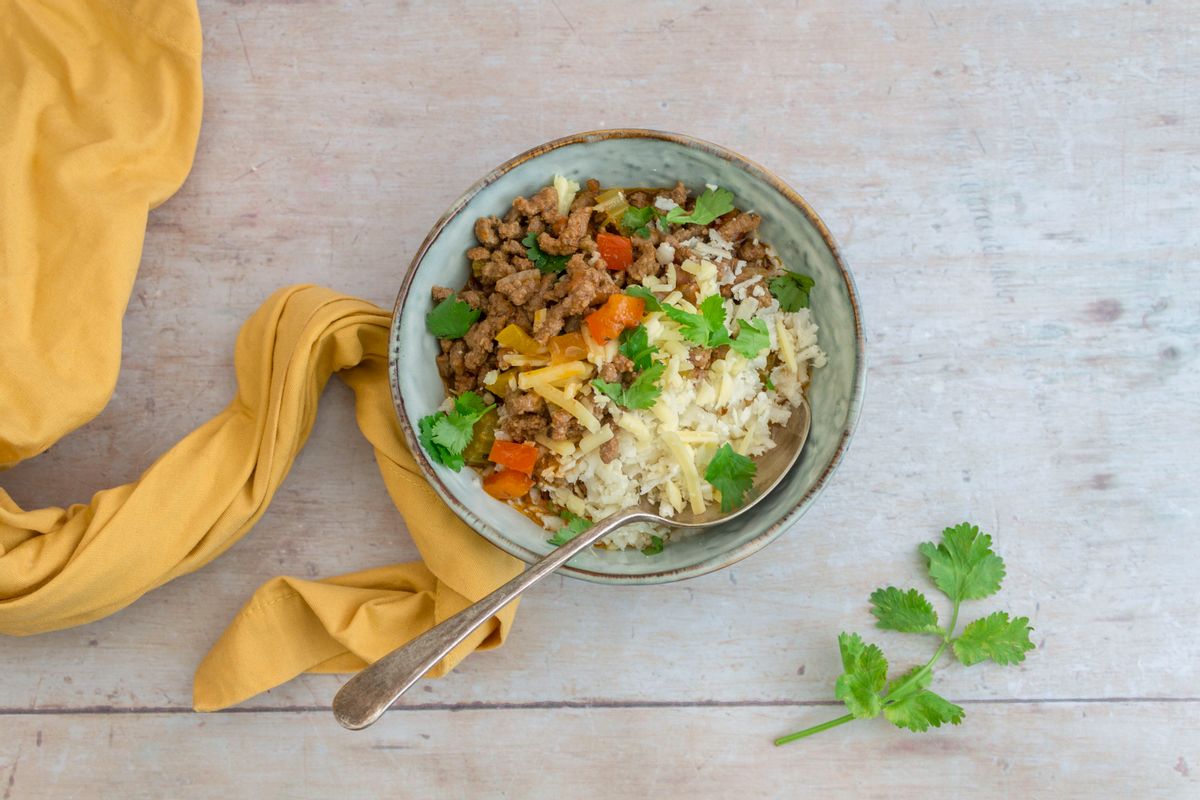 #1 Low Carb & Keto Diet App Since 2010
Track macros, calories, and access top Keto recipes.
Ingredients
Hamburger Or Ground Beef, 85% Lean

17-½ ounce

Tomato Puree

1 tablespoon

Tomato

1 medium - 2 3/5" diameter

Coriander Leaf, Dried

1 teaspoon

Oregano, Dried

1 teaspoon

Celery

1 medium - stalk - 7 1/2" to 8" long

Beef Broth, Bouillon Or Consomme, Ready-to-serve Can, Low Sodium

1 cup

Red Bell Peppers, Raw

½ medium - 2 1/2" diameter x 2 3/4"

Yellow Bell Peppers, Raw

½ small
Add the olive oil to the base of your instant pot. Set to sauté and let the oil get hot. Once hot, add the ground beef. Stir well, cooking the beef until browned all over. This recipe would also work well with ground chicken or turkey. Be sure to adjust your macros for any changes you make.

Whilst the beef is browning, you can prepare the vegetables. Dice the bell peppers, celery, tomato and onions and thinly slice the garlic. Add the diced vegetables to the instant pot with the browned beef. Add the tomato paste, chili powder, oregano, cumin and coriander. Stir well to combine and sauté for 2 minutes with the beef. You can adjust the seasonings if desired for a spicier or milder chili.

Add the beef stock to the instant pot and stir well to combine. You can optionally add salt and pepper but this will depend on the strength of your stock seasoning. You could also use vegetable or chicken stock as a substitute.

Place the lid on the instant pot and ensure that it is set to 'sealing'. Set to high pressure and set the timer for 14 minutes. After this time, do a quick release to allow the steam to safely escape. When it is safe to do so, open the lid of the instant pot.

Divide the chili between four serving bowls. Top each chili bowl with grated cheese and fresh chopped cilantro. Serve hot with your favorite Keto chili sides.