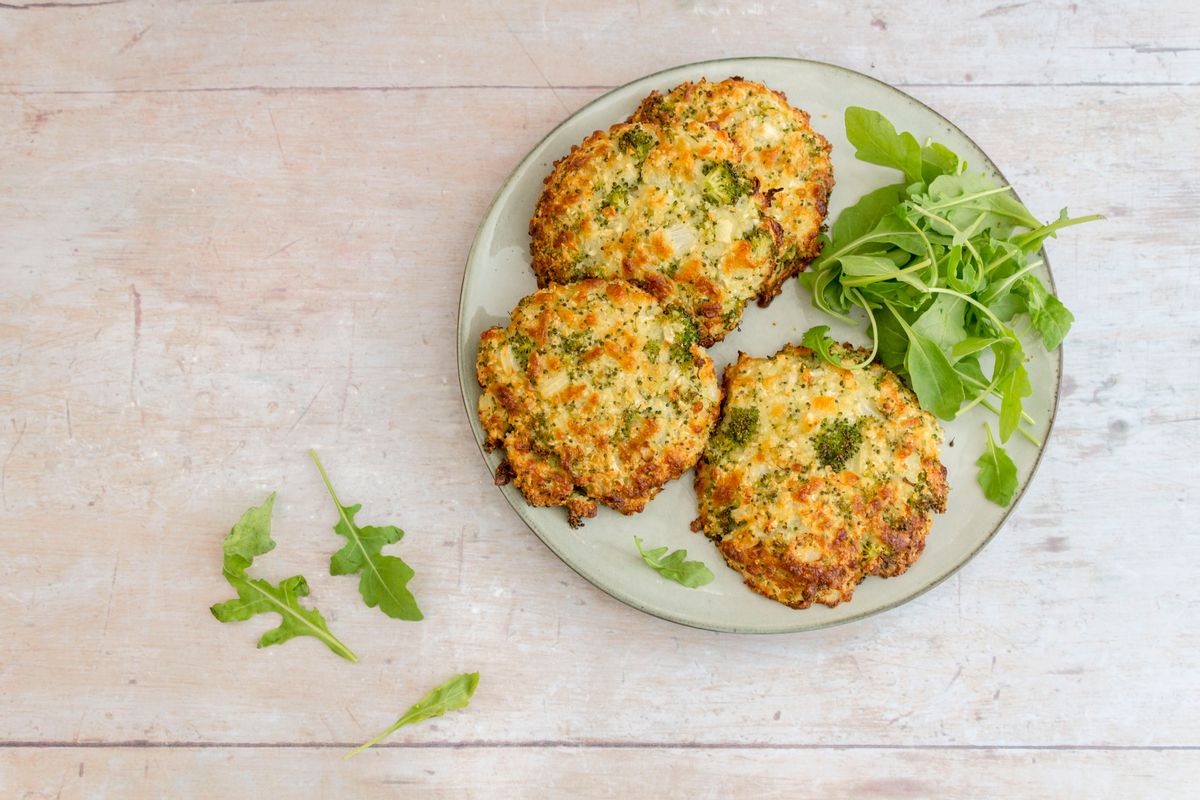 #1 Low Carb & Keto Diet App Since 2010
Track macros, calories, and access top Keto recipes.
15 min

18 min

33 min
Keto Kid-Friendly Rice and Cheese Patties
We all know it can be a challenge to get kids to eat their veggies. These Keto veggie rice and cheese patties are the perfect way to present a healthy portion of vegetables in a kid-friendly way! Our deliciously crisp veggie patties are packed with oozy melted mozzarella, diced broccoli and cauliflower, then oven-baked until golden. Perfect served with low carb veggie fries or Keto slaw.
What is Keto Rice?
A staple of any low carb diet, Keto vegetable-based rices are a great way to add flavor, texture and all-important veggies to kid-friendly meals. The most common option is cauliflower rice, which can be store-bought or homemade. Another great choice is broccoli rice. This is simply made by trimming the tips of broccoli florets to create small grain-sized pieces. We have used both cauliflower and broccoli rice in these kid-friendly patties. You can also sneak veggie rice into meatballs and burgers. This is a good option for children or those that don't enjoy the flavor or texture of vegetables on their own.
Serving Suggestions
These Keto vegetable patties make a great meat-free burger option. They can be served as you would a burger with a Keto friendly bun or lettuce wrap and your favorite low carb sauce or relish. Alternatively, they are delicious served with low carb veggie fries or a creamy Keto slaw. Be sure to adjust your macros to account for any changes made to the original recipe and the addition of any sides.
Net Carbs

3.5 g

Fiber

4.1 g

Total Carbs

7.6 g

Protein

12.9 g

Fats

14.6 g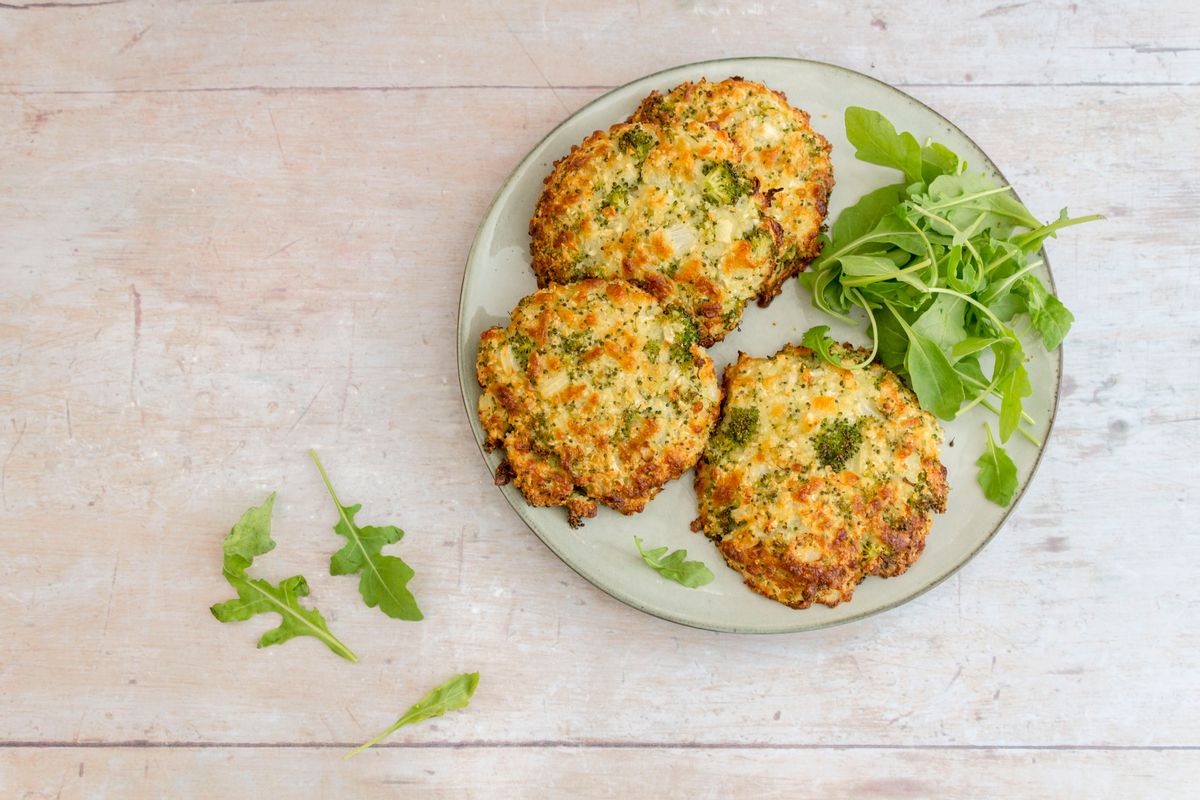 #1 Low Carb & Keto Diet App Since 2010
Track macros, calories, and access top Keto recipes.
Ingredients
Broccoli Florets

1-½ cups

Mozzarella Cheese

1 cup, grated

Almonds, Raw

½ cup, ground

Salt, Sea Salt

½ teaspoon
Trim the tops of the broccoli florets into a large mixing bowl. This will give you your broccoli 'rice'. You need to have 1 cup worth. Add the cauliflower rice, grated mozzarella, ground almonds, salt and pepper. Finely chop the onion and crush the garlic. Add to the mixing bowl. Stir everything together well to combine.

Crack the egg into the bowl. Mix everything together well to combine, coating all the vegetables and cheese in the egg. The mixture should not be too wet as the cheese will melt and help to bind the patties when cooking.

Preheat the oven to 400 degrees Fahrenheit and line a shallow oven tray with baking paper. Divide the mixture into four even portions. Form each portion into a patty with your hands and arrange across the prepared oven tray. Each patty should be roughly a 1/2 inch thick.

Transfer the tray to the oven and bake for 18 minutes. The patties should be piping hot through, golden brown all over and the cheese soft and melted. Serve the patties hot with your preferred Keto kid friendly sides.