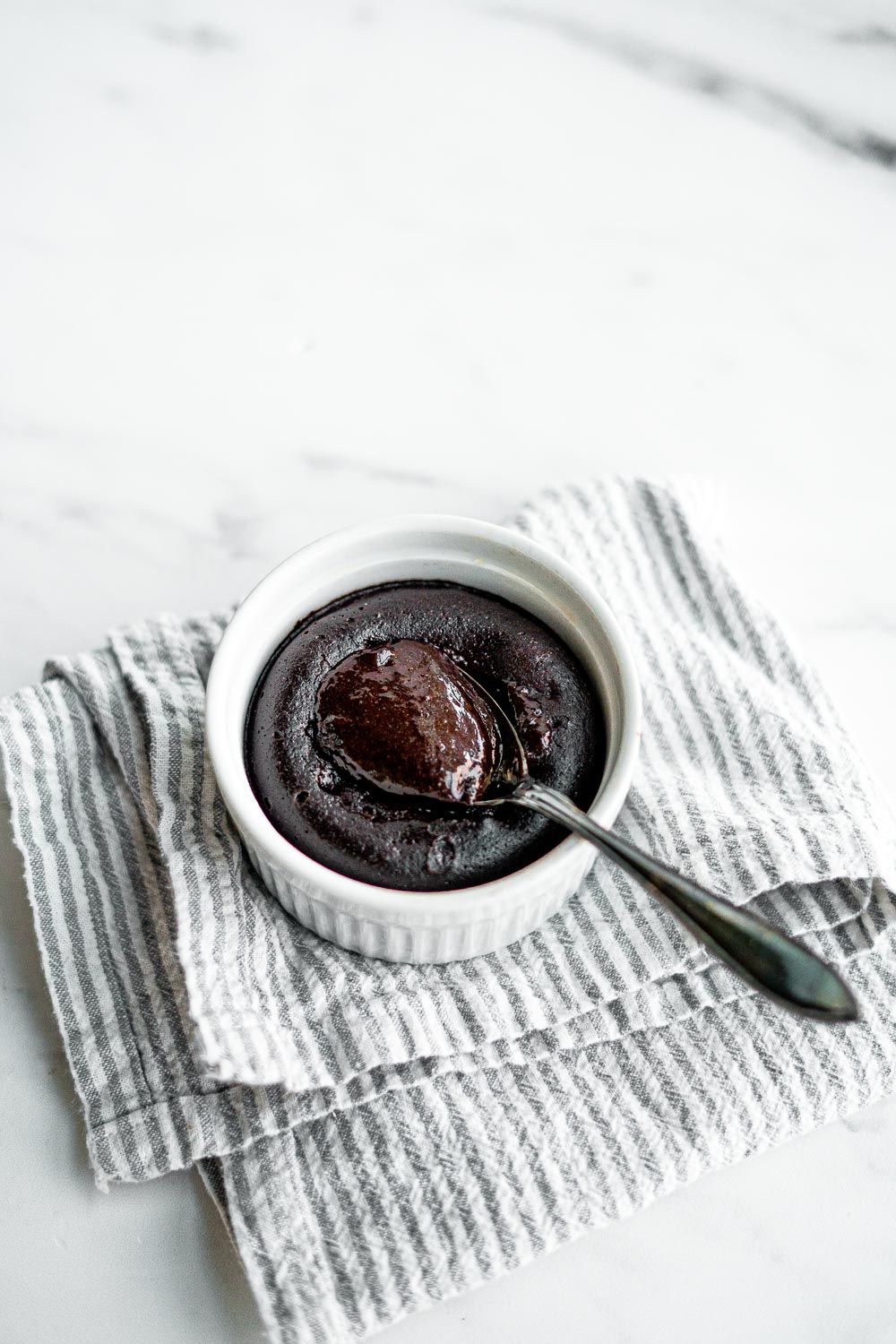 #1 Low Carb & Keto Diet App Since 2010
Track macros, calories, and access top Keto recipes.
15 min

6 min

21 min
Low Carb Dark Chocolate Lava Cakes
These low carb dark chocolate lava cakes are Paleo and Keto! You will love how quickly this whip up. No one will ever guess how easy they are because the result is so stunning and elegant! The high amount of healthy fats in these lava cakes will leave you satiated and keep you full. If you are having a small gathering for Christmas, these will make a great Keto Christmas dessert that you non-Keto guests will love too.
What other kinds of fat can I use?
If you are not concerned about keeping these Paleo, you can use melted butter instead of coconut oil. Butter and coconut oil make for the best flavor, but feel free to use ghee and avocado oil.
What kind of chocolate should I use?
Use a Dutch-processed cocoa powder for this recipe as a result is dark, rich, and beautiful. Other cocoa powders will work, but the color will be milk chocolate.
Serving suggestion
Pair this with a deliciously fatty Keto Coconut-Choc Fat Bombs https://www.carbmanager.com/recipe/keto-coconut-choc-fat-bombs-.
Net Carbs

6.5 g

Fiber

3.2 g

Total Carbs

33.7 g

Protein

10.1 g

Fats

27.3 g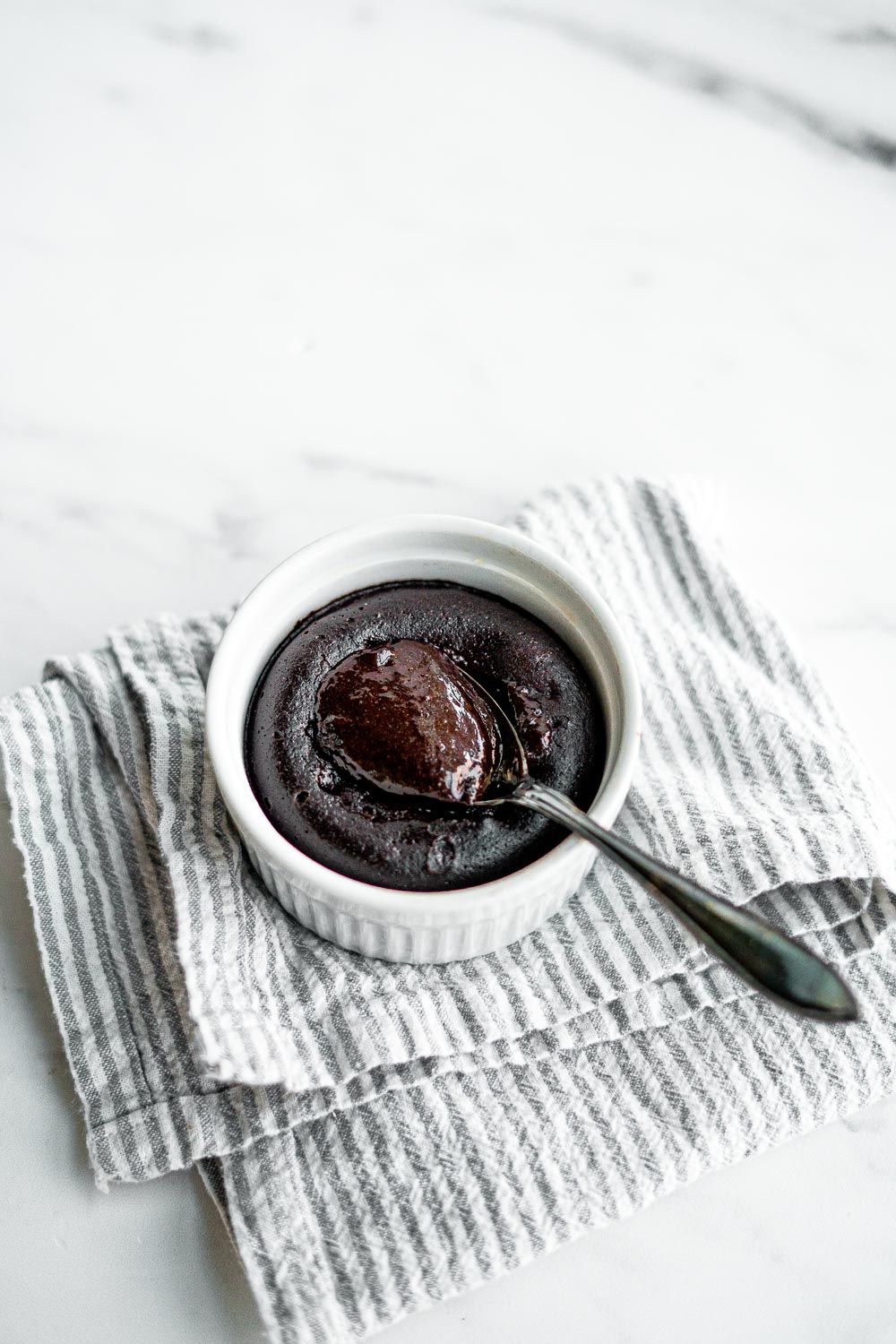 #1 Low Carb & Keto Diet App Since 2010
Track macros, calories, and access top Keto recipes.
Ingredients
100% Cocoa Special Dark by Hershey's

⅔ cup

The Ultimate Icing Sugar Replacement by Swerve

⅔ cup

Vanilla Extract

1 teaspoon

Almond Flour

3 tablespoon
Preheat the oven to 425 F. Combine dark cocoa powder and coconut oil in a heatproof measuring cup or small bowl. Microwave on high for 30 seconds or until the coconut oil is melted. Stir the cocoa powder and oil together until lump-free. Set aside.

In a medium bowl, whisk the eggs until frothy and well combined. Add in the Swerve and whisk until lump-free.

Add the chocolate mixture into the eggs and whisk well to combine. Add in the almond flour as well.

Spray 4 oz ramekins with nonstick spray and evenly pour the chocolate mixture into each ramekin.

Bake the ramekins for 6-7 minutes or until the desired doneness is achieved. If you like a more "lava" center, bake for a shorter amount of time. Add additional minutes if you want a cake more well done. Allow to cool slightly before serving, but serve cakes warm.