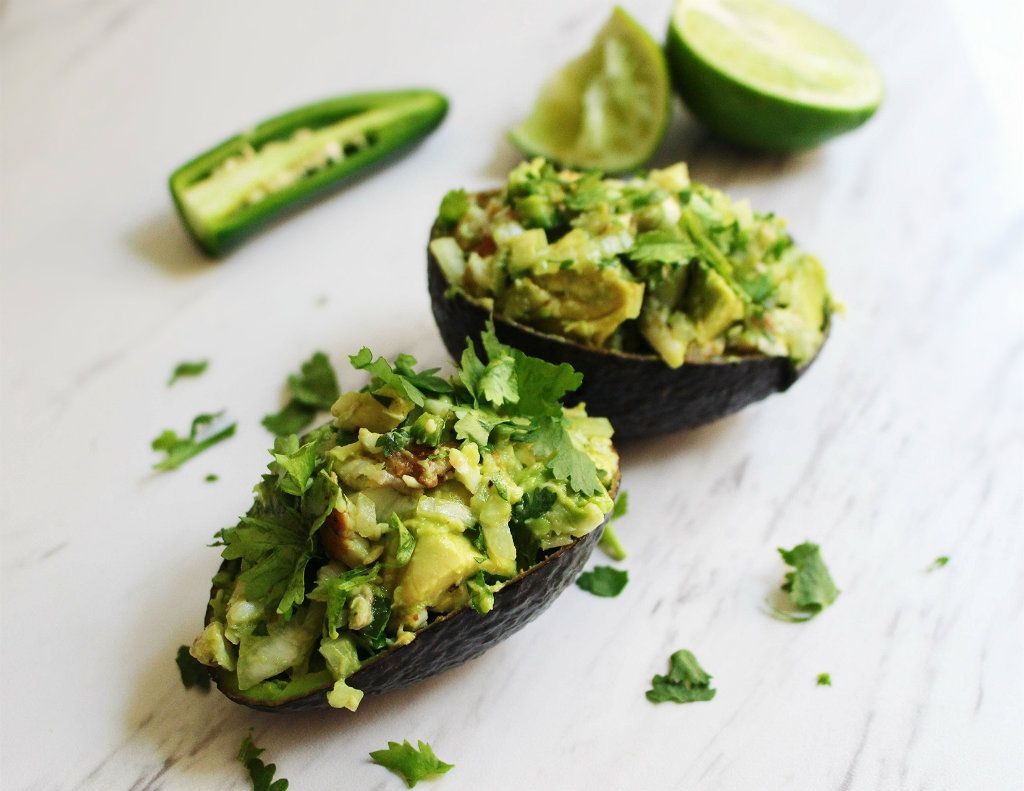 #1 Low Carb & Keto Diet App Since 2010
Track macros, calories, and access top Keto recipes.
15 min

6 min

21 min
Keto Fish Taco Avocado Bowl
Fish tacos are an excellent lunch that (minus the tortillas) are very healthy to enjoy. Instead of loading your fish tacos into a flour or corn tortilla, try this recipe as an alternative. Using an avocado's shell as a way to hold your filling is convenient and even saves you on some extra dishes! A fresh squeeze of lime while eating keep your avocado green and perfectly ripe.
Jessica L.
Net Carbs

4.5 g

Fiber

5.7 g

Total Carbs

10.2 g

Protein

17.1 g

Fats

18.3 g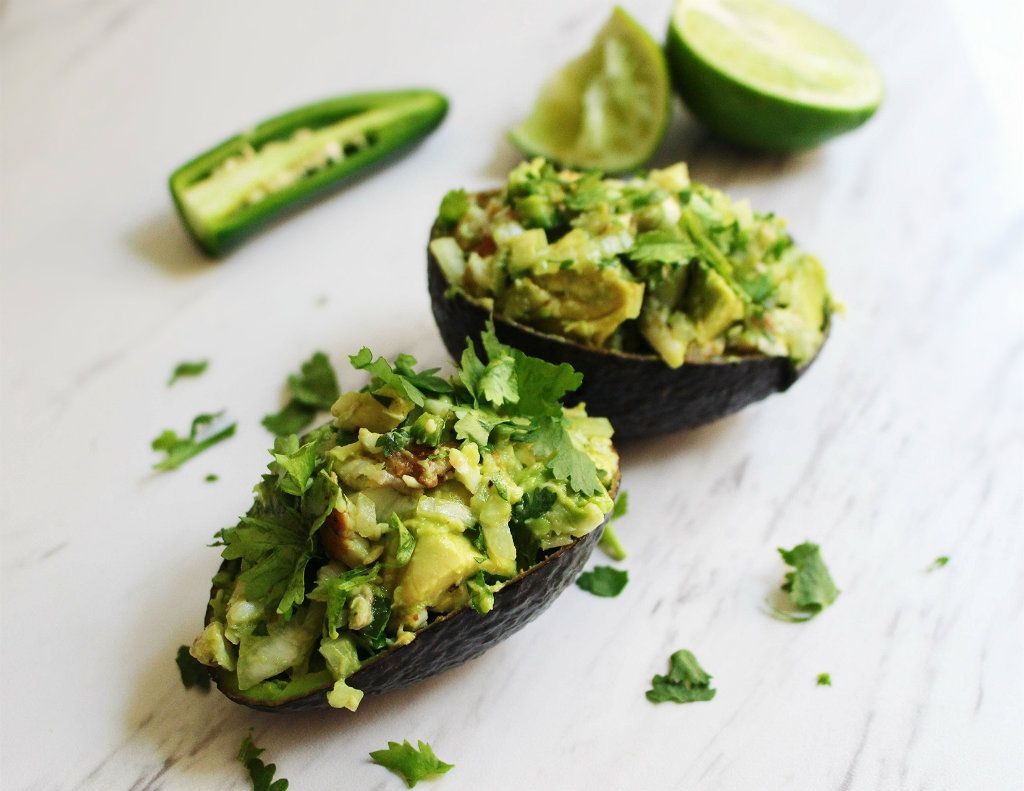 #1 Low Carb & Keto Diet App Since 2010
Track macros, calories, and access top Keto recipes.
Ingredients
Flounder

3 oz, boneless, raw

Jalapeno Peppers

½ pepper

Lime Juice Raw

1 wedge yields
Heat the olive oil in a small pan on medium-high heat. Place the flounder filet down, and sprinkle the first amount of salt and pepper on the exposed side. After about 3 minutes, flip the fish over to cook on the other side. Cook to your preferred doneness, but a slight char on the fish is best for this recipe.

When the flounder is done cooking, turn off the heat and set the fish aside on a clean surface to cool. Meanwhile, dice the onion, jalapeno, and cilantro, and combine these ingredients with the second amount of salt in a bowl.

Chop the cooled flounder into very small pieces combine this with the ingredients in the bowl. Open and avocado, remove the pit, and cut ½-inch cubes from the fruit. Save the avocado skins, as this will be your serving vessel.

Combine the avocado and lime juice together with the taco ingredients as well. Then, scoop the filling into the avocado skins for serving. You can lightly pack the ingredients in, as they will slightly overflow from the avocado skins. Enjoy cold or warm - your choice!