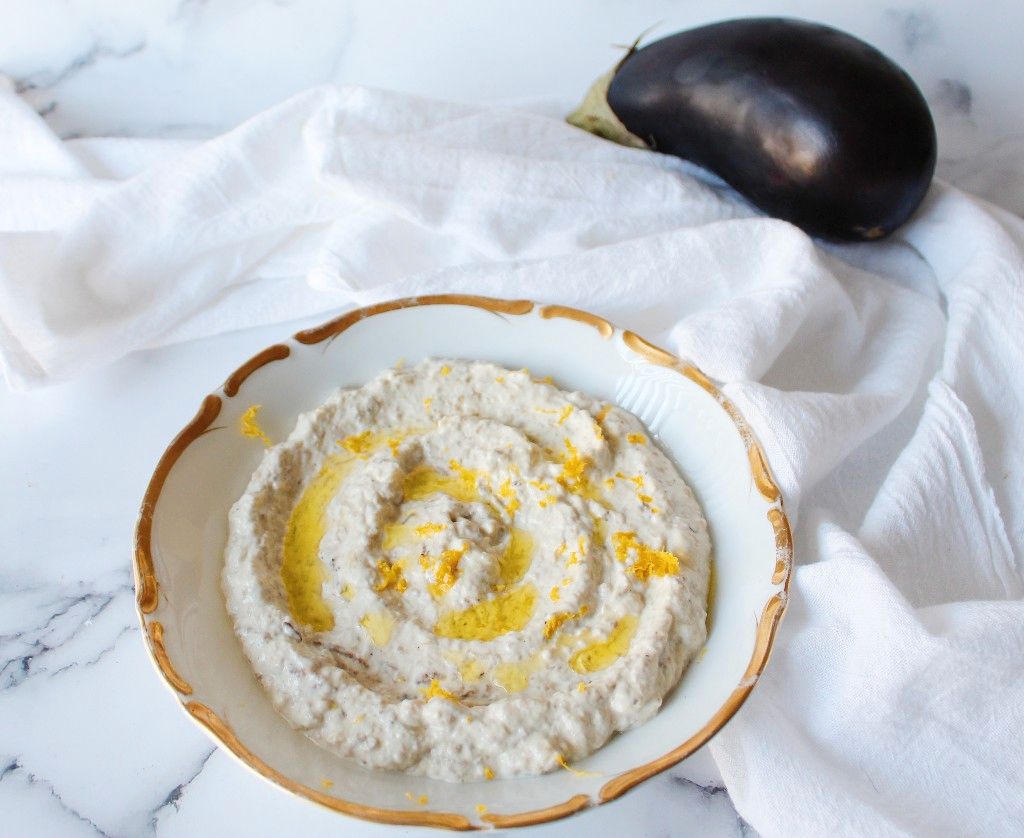 #1 Low Carb & Keto Diet App Since 2010
Track macros, calories, and access top Keto recipes.
30 min

1 h 0 min

1 h 30 min
Best Keto Baba Ganoush
Make this Keto baba ganoush recipe for your next party or group gathering. Not only does it make a great appetizer for sharing, but it's a deliciously satisfying snack as well. Warm eggplant is roasted until it's soft and tender, then it's mashed into the base of your dip. Lots of olive oil and extra virgin olive oil is added to the eggplant, so this is a good recipe to use the expensive stuff if you keep it on hand. Only a few spices are needed along with a bit of lemon juice for a traditional-tasting baba ganoush. Suggestions for what to serve with the baba ganoush are listed below. This is also a yummy recipe to serve family-style on the dinner table with other Keto dishes. If you have any Levantine heritage, let us know in the comments what you add to your baba ganoush or what you think of this recipe!
What should I serve with my baba ganoush?
Baba ganoush has a similar consistency to a thick dip, like spinach dip while being smooth and creamy like hummus. Keto baba ganoush is delicious served with low-carb veggie sticks or low-carb pita chips. Try the Carb Manager Low Carb Pita Chips for a crunchy snack that can hold your eggplant dip. The link to the additional recipe is below this introduction!
What is traditional baba ganoush?
Baba ganoush is always made with roasted eggplant. The consensus seems to be eggplant mashed by hand with a fork result in a better consistency than if you were to make your Keto baba ganoush in a food processor. Baba ganoush always includes olive oil and lemon juice and sometimes tahini. Spices added will differ depending on the region it's made in as well as the types of snack foods served along with it.
https://www.carbmanager.com/recipe-detail/ug:8d7c8edb-8172-d173-88c6-0d603158b7e8/low-carb-pita-chips
Net Carbs

2.7 g

Fiber

0.9 g

Total Carbs

3.6 g

Protein

2.2 g

Fats

3.1 g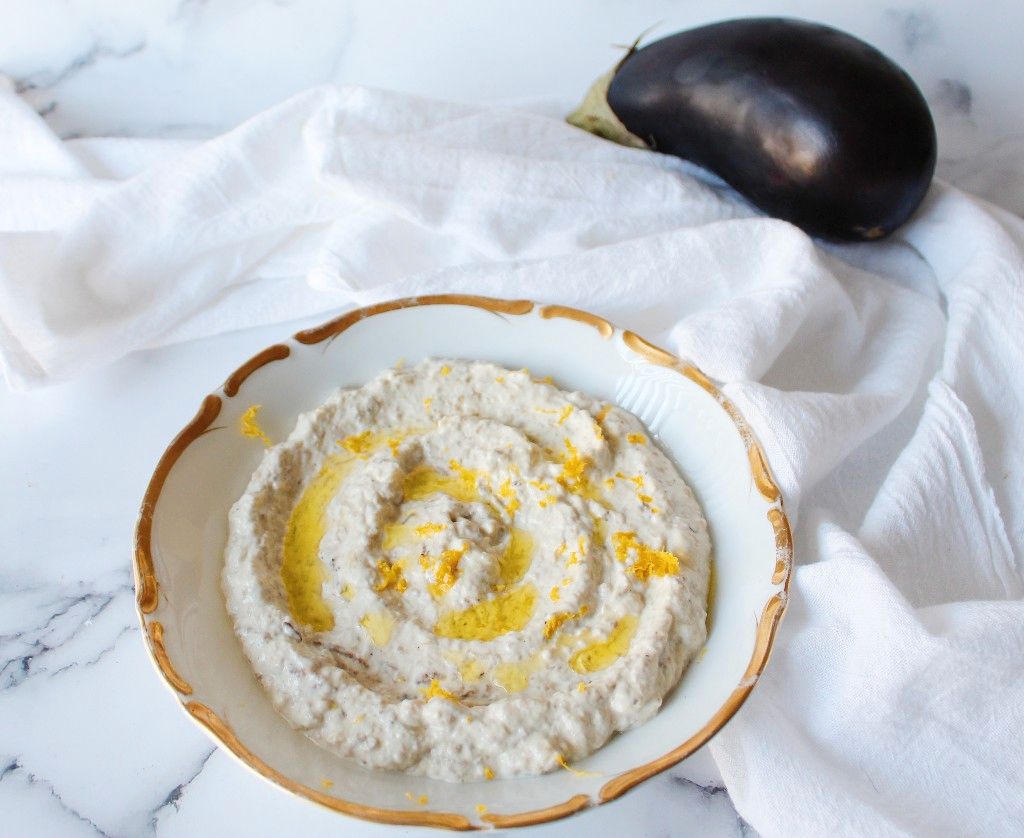 #1 Low Carb & Keto Diet App Since 2010
Track macros, calories, and access top Keto recipes.
Ingredients
Crushed Red Pepper Flakes

0.13 tsp

Extra virgin olive oil

0.5 tbsp
Turn on your oven to preheat to 425 F (220 C) and line a sheet tray with parchment paper. Select an eggplant equal to the weight listed in the ingredients, and remove the top end before slicing it in half lengthwise. Pour about 1 teaspoon olive oil over the flesh of each half of the eggplant, then turn the eggplant over onto the parchment paper. Roast the eggplant for approximately 45-60 minutes or until it's soft enough to pierce and shred with a fork.

Let the eggplant cool for 10-15 minutes before you work with it again. Peel away the skin from the eggplant and use a fork to scoop the flesh into a small bowl. Use the back of your fork to mash the soft eggplant into a mushy paste so the fibers are broken up. Then, stir tahini, lemon juice, and greek yogurt into the eggplant until you have a creamy-looking dip with small lumps of eggplant in it.

Finally, stir salt, pepper, garlic powder, red pepper flakes, and extra virgin olive oil into the baba ganoush. You may omit the red pepper flakes to remove any spice if you wish. Move the baba ganoush to a serving bowl and swirl the top with a spoon. You may drizzle additional extra virgin olive oil over the top for serving with your favorite Keto foods or snack recipes.