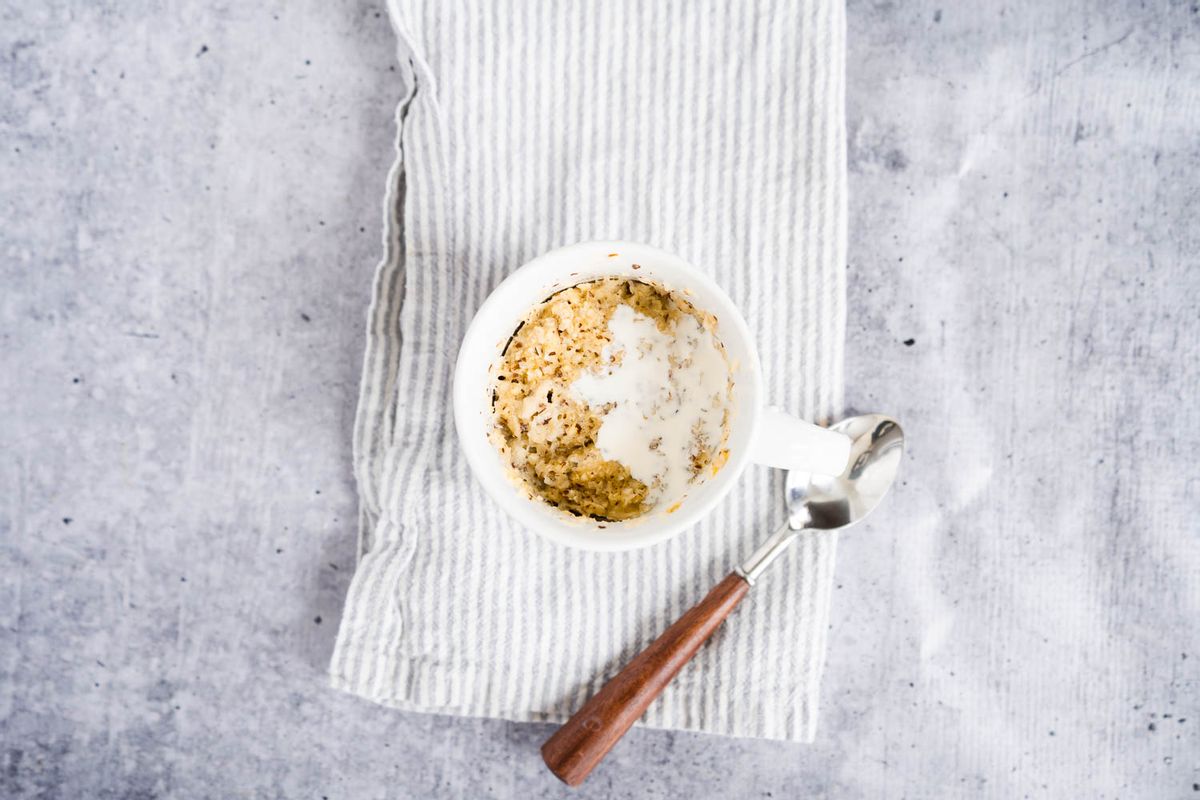 #1 Low Carb & Keto Diet App Since 2010
Track macros, calories, and access top Keto recipes.
10 min

5 min

15 min
Low Carb Mug Oatmeal
Suppose you are like me because you sometimes miss favorite foods on a Low Carb Diet. This Keto Mug Oatmeal is the perfect substitute for your morning oatmeal. Unsweetened coconut flakes, sliced almonds, and sweetener are processed in a food processor until it resembles oatmeal and then combined with a pinch of kosher salt, coconut cream, avocado oil, and an egg. It is a delicious alternative and filled with healthy fats to keep you satisfied until lunchtime.
What additions can I add to the oatmeal?
Feel free to add chia seeds, flax seeds, and other nuts after the base oatmeal is blended to add more texture. However, the base oatmeal itself already contains a good amount of texture, unlike traditional oatmeal! You can also add chopped dark chocolate on top or Keto maple syrup.
Is this oatmeal dairy-free?
Yes, this oatmeal is wonderfully dairy-free! However, you can substitute the coconut cream or avocado oil for heavy cream or butter.
Serving suggestions
Please serve this Keto Mug Oatmeal with a Keto coffee or scrambled eggs to make a delicious high-fat and protein-filled breakfast.
Net Carbs

8.7 g

Fiber

13.4 g

Total Carbs

46.3 g

Protein

19 g

Fats

92.8 g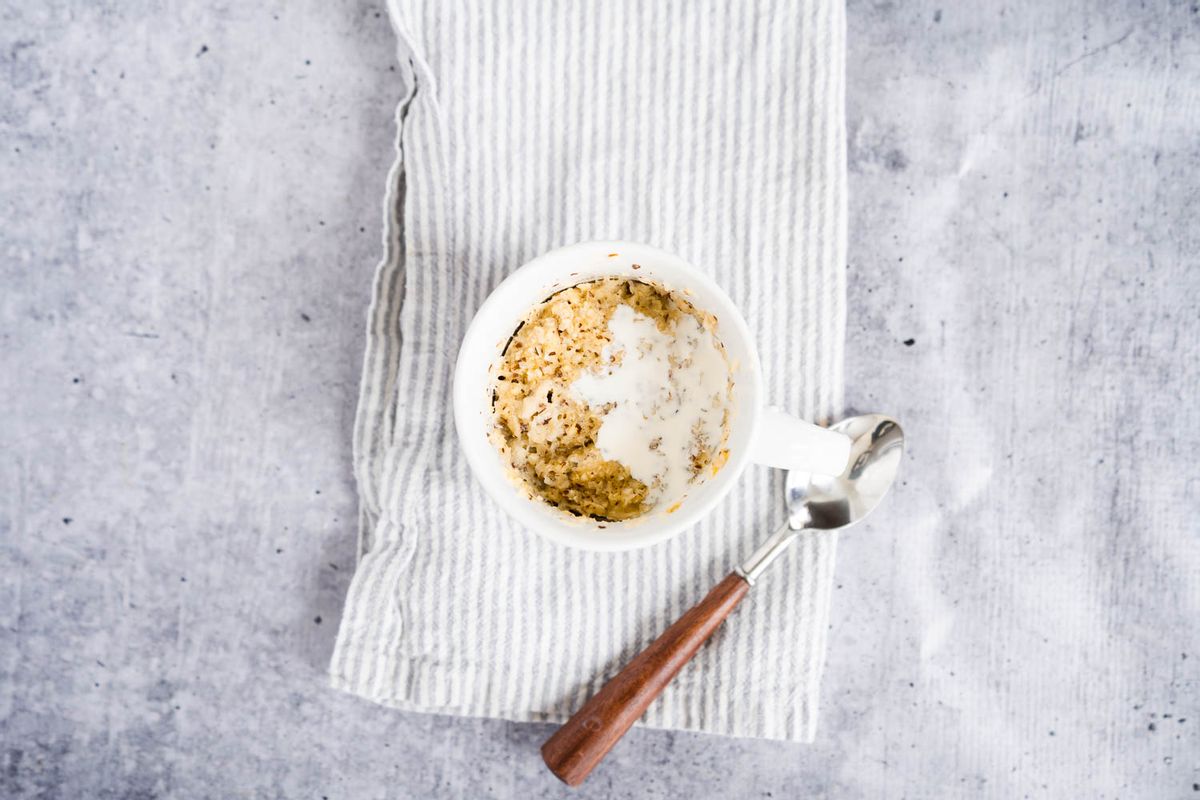 #1 Low Carb & Keto Diet App Since 2010
Track macros, calories, and access top Keto recipes.
Ingredients
Coconut, dried, shredded or flaked, unsweetened

0.67 cup

Almonds

0.33 cup, chopped

Monk Fruit Erythritol Blend

2 tbsp
Combine the unsweetened coconut flakes, sliced almonds, sweetener, and a pinch of salt into a food processor bowl. Pulse until the mixture resembles the texture of oats.

Add the mixture to a tall coffee mug that is about 8-10 oz. To this mixture, add in the oil, coconut cream, and egg. Mix well with a spoon.

Place the mug into the microwave on high for 1 minute and 20 seconds until the mixture is cooked.

Serve immediately! Feel free to top with more coconut cream, fresh berries, or dark chocolate.