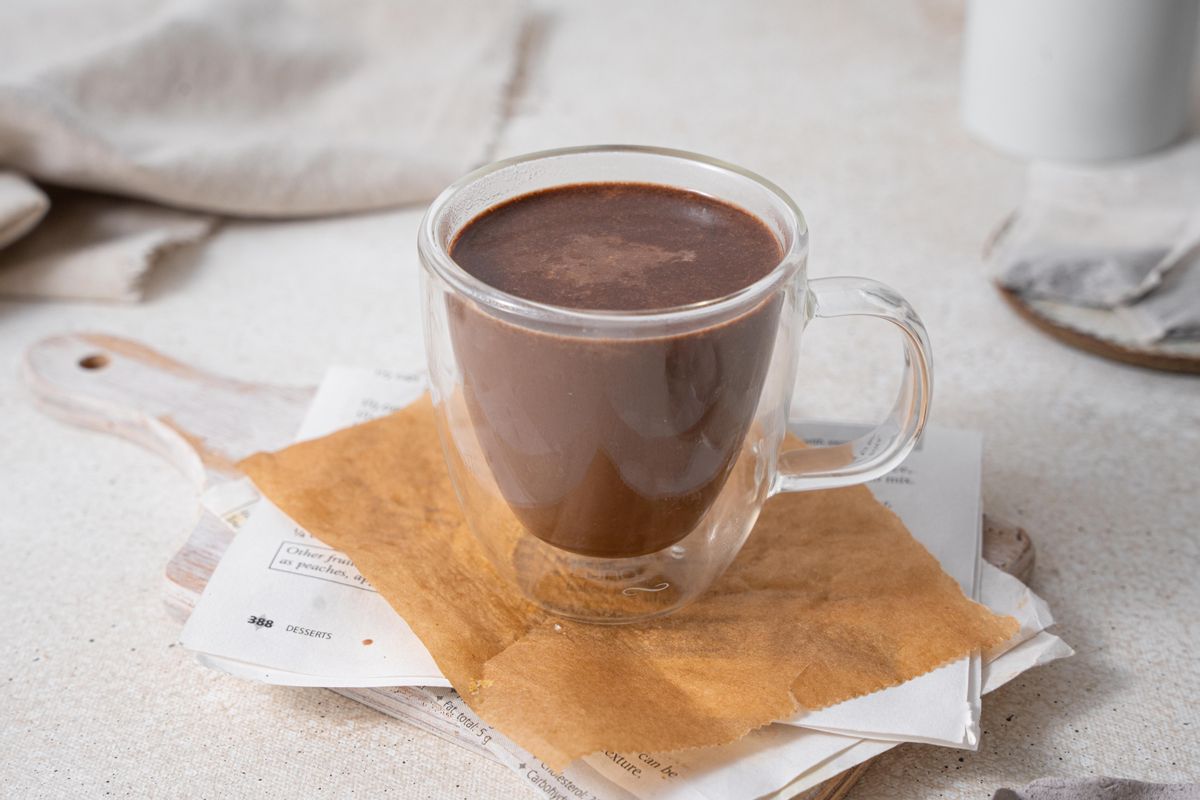 #1 Low Carb & Keto Diet App Since 2010
Track macros, calories, and access top Keto recipes.
10 min

5 min

15 min
Keto Earl Grey Hot Chocolate
As winter's chill sets in, warm Keto drinks become a comforting necessity, and what better way to indulge than with a cup of Keto Earl Grey Hot Chocolate? This delightful fusion of the classic tea and rich chocolate not only warms your soul but also fits seamlessly into your lifestyle. It's the perfect addition to your collection of hot Keto drinks, especially during the holiday season.
Is hot chocolate Keto-friendly?
Traditional hot chocolate often comes loaded with sugar, making it a no-go for winter Keto drinks. However, this Earl Grey hot chocolate is crafted to be Keto-friendly, providing you with the cozy goodness of a hot chocolate experience without the excess carbs. The use of almond milk, heavy cream, and dark chocolate ensures a creamy and indulgent treat without compromising your ketosis.
How to customize this recipe?
Customization is the key to making this hot chocolate your own. Consider experimenting with different types of Keto-friendly chocolates to find your perfect balance of sweetness. For a festive touch, add a dash of sugar-free peppermint syrup or a sprinkle of cinnamon. If you're a fan of nutty flavors, a few drops of almond or hazelnut extract can elevate the taste. Make it one of the best holiday Keto drinks by topping it with Keto marshmallows or a dollop of sugar-free whipped cream.
What type of chocolate can you use for this recipe?
Choosing the right chocolate is crucial for maintaining the Keto-friendly aspect of this drink. Opt for high-quality sugar-free dark chocolate with a cocoa content of 60%-70%. The intense flavor of dark chocolate complements the subtle notes of Earl Grey tea, resulting in a harmonious blend of warmth and richness. However, you can also use sugar-free milk or white chocolate.
Net Carbs

3.9 g

Fiber

3.5 g

Total Carbs

26.2 g

Protein

3.9 g

Fats

28.2 g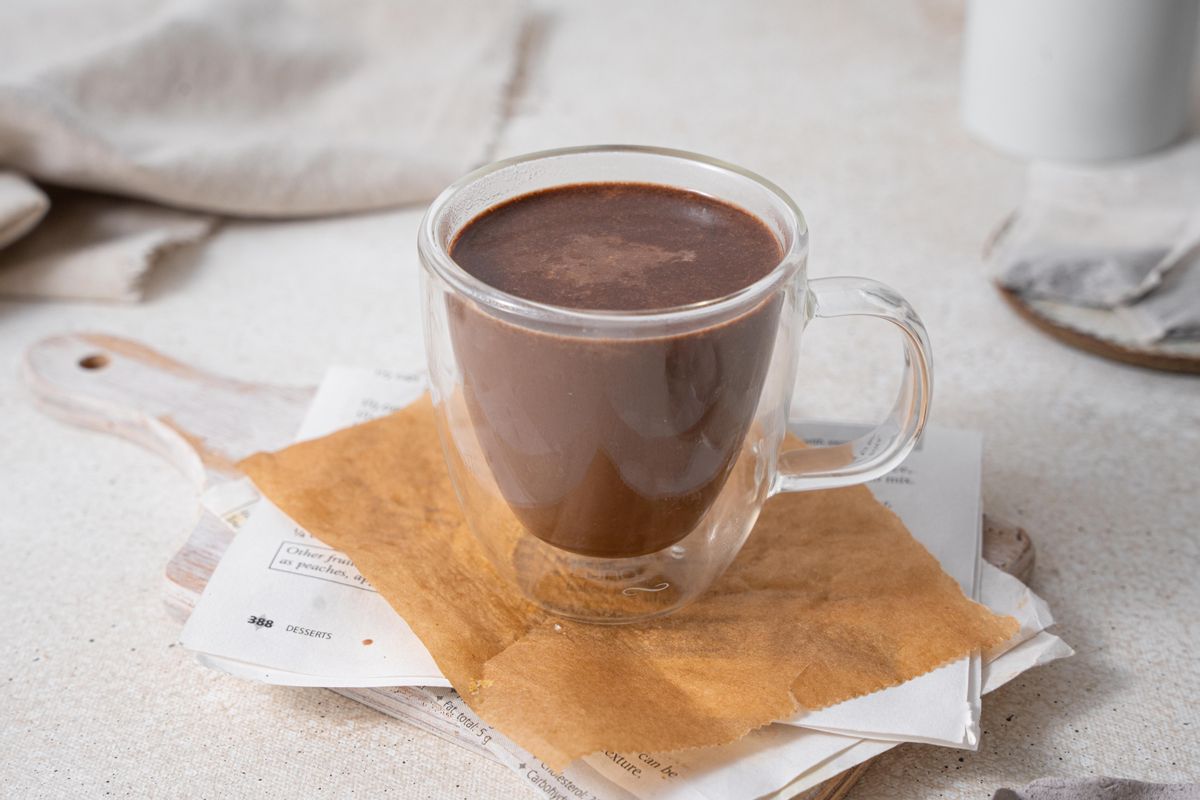 #1 Low Carb & Keto Diet App Since 2010
Track macros, calories, and access top Keto recipes.
Ingredients
Earl Grey Tea, Classics

2 teabag

Dark chocolate bar, sugar free

3 oz
Add the milk and heavy cream to a saucepan over medium heat. Heat until small bubbles start forming on the surface. Meanwhile, roughly chop the chocolate and set aside.

Turn off the heat and add the tea bags. Let the tea steep for 10 minutes. Remove the tea bags and turn the heat back to low.

Add the chopped chocolate and salt. Stir until completely melted. Pour into a mug.

Top with Keto marshmallows, a dusting of cocoa, or whipped cream. Serve immediately.