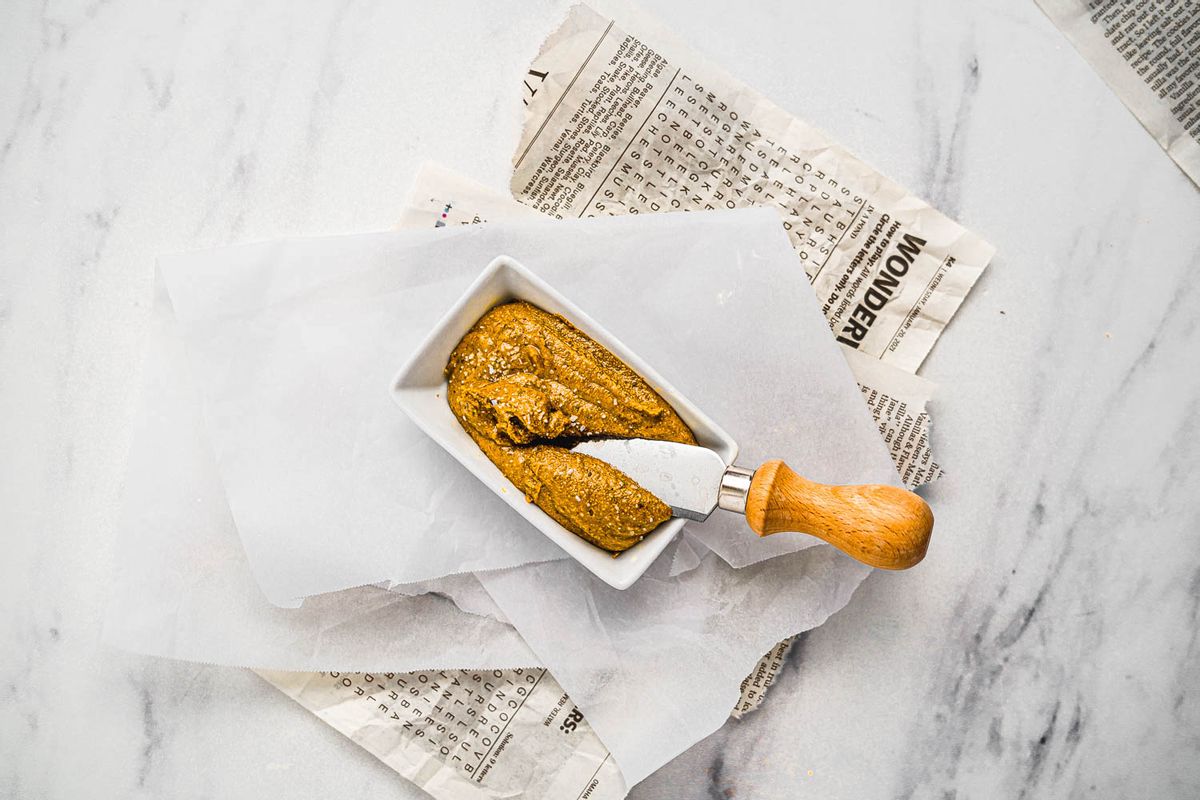 #1 Low Carb & Keto Diet App Since 2010
Track macros, calories, and access top Keto recipes.
15 min

0 min

15 min
Keto Salted Pistachio Butter
Peanut butter is delicious but healthier for you is this Salted Pistachio Butter! Shelled pistachios are blended with coconut oil in a food processor until it turns into creamy nut butter. The result is delicious! If you love pistachios, you will love this pistachio nut butter that can be spread onto Keto bread, celery sticks, Keto crackers, and more.
The butter is not sweet. Can I add sweetness?
Yes, the store-bought pistachios' roast is quite dark, so you may want to add a sweetener of choice to balance the flavors. Please use as much sweetener as you would like to. Add a little sweetener at first and continue to taste, adding more sweetener until the flavor reaches your desired taste. If you follow a more Keto Paleo approach, feel free to add coconut nectar or honey.
What kind of pistachios should I use?
Please use shelled, roasted pistachios.
How do I store finished pistachio butter?
Finished pistachio butter can be stored at room temperature.
Serving suggestion
Feel free to serve this with hot Keto bread rolls https://www.carbmanager.com/recipe/keto-bread-rolls.
Net Carbs

1 g

Fiber

0.6 g

Total Carbs

1.6 g

Protein

1.2 g

Fats

8.2 g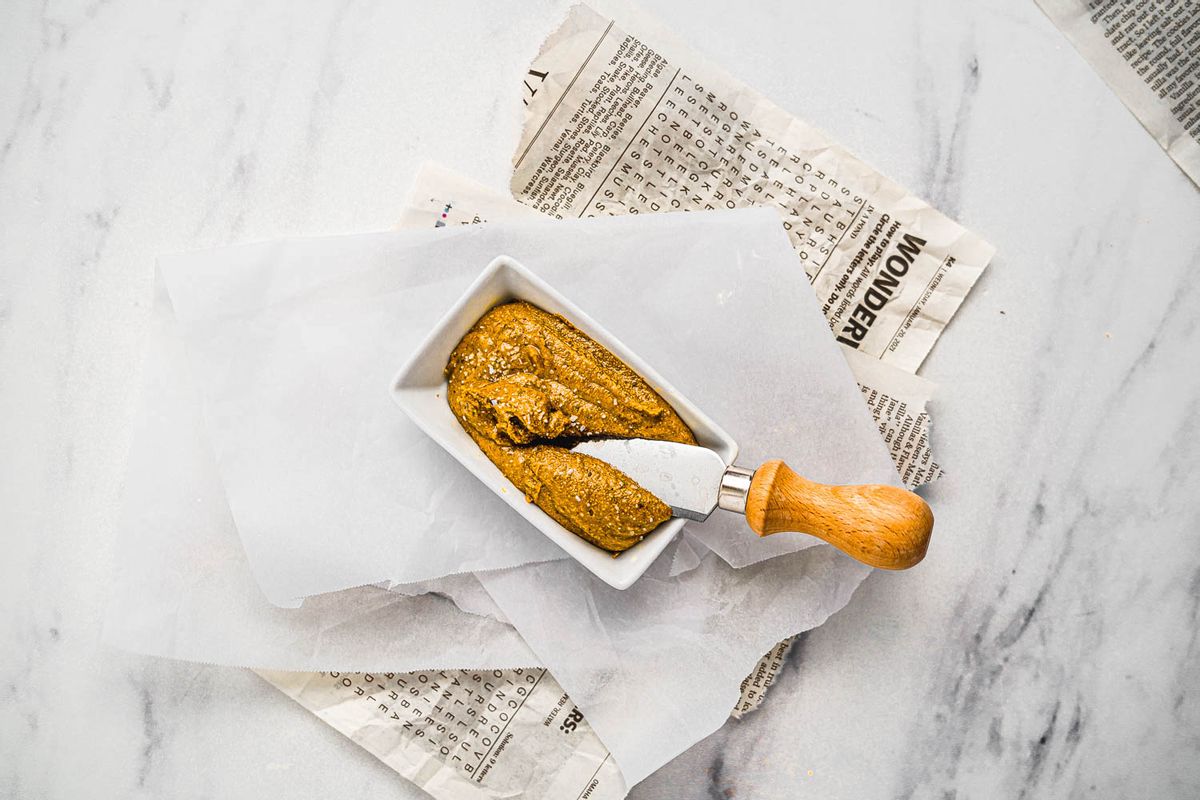 #1 Low Carb & Keto Diet App Since 2010
Track macros, calories, and access top Keto recipes.
Ingredients
Roasted Shelled Pistachios With Sea Salt

3 cup
Add the shelled salted and roasted pistachios to the bottom of a large food processor. Begin to blend the nuts. They will tend to collect up the sides of the food processor. You will need to use a rubber spatula to press the mixture down towards the blades gently. Continue to process the nuts like this, scraping down the sides when the mixture collects and blending again. This process will take up to 10 minutes.

The mixture will start to come together; it will begin to look dry. Add melted coconut oil and blend again.

At this point, taste the mixture, adding any sweetener if you would like, and a pinch of salt. Blend any sweetener into the mixture. Place the finished pistachio butter in an airtight container at room temperature, where it will last for up to 3 weeks.