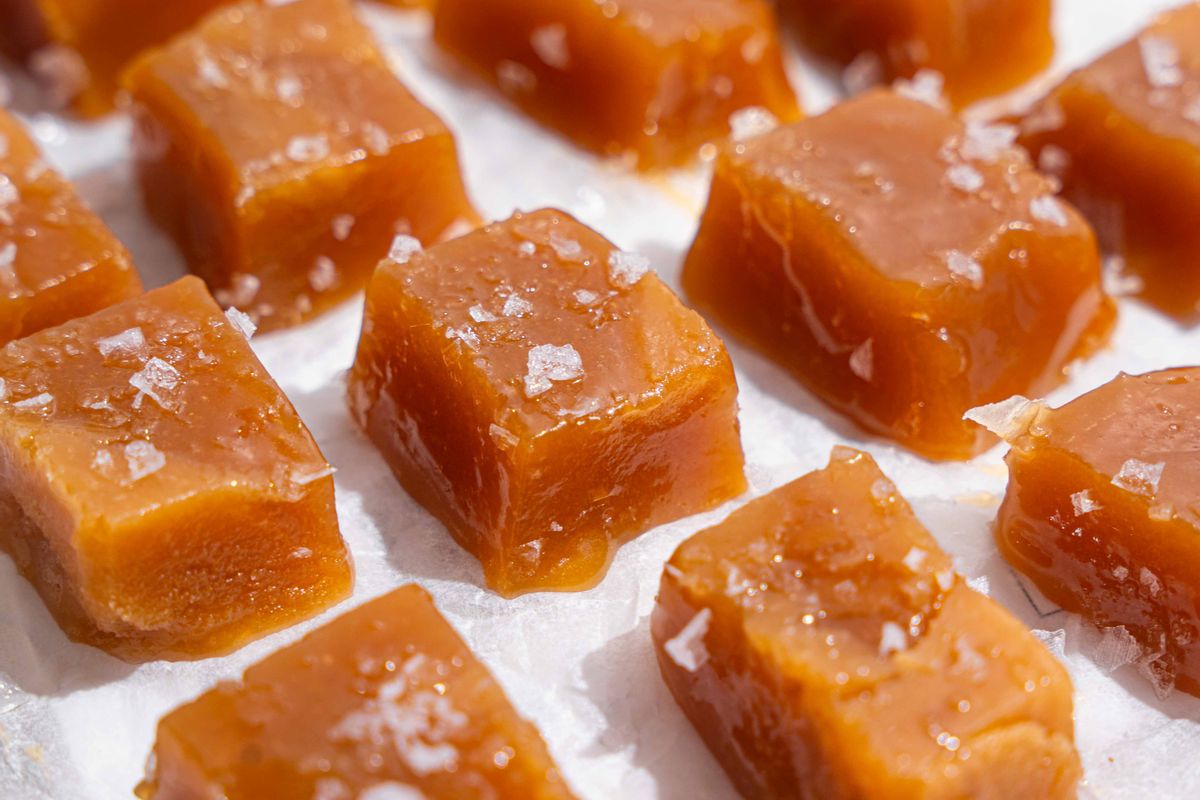 #1 Low Carb & Keto Diet App Since 2010
Track macros, calories, and access top Keto recipes.
2 h 10 min

20 min

2 h 30 min
Keto Chewy Salted Caramel Candy
Discover the delightful world of Keto indulgence with our Keto salted caramel candy—a treat that combines the creamy allure of caramel with a touch of savory saltiness. These chewy candy pieces, transformed into exquisite caramel bites, provide the perfect solution for those seeking a Low-Carb alternative to satisfy their sweet tooth. In this article, we'll delve into whether these chewy candy pieces are suitable for Halloween, how you can personalize this recipe to your liking, and the best way to store any leftover candy.
Are these chewy candy pieces suitable for Halloween?
Absolutely! Our Keto salted caramel candy is a fantastic addition to your Halloween festivities. While Halloween often entices us with sugary delights, these chewy caramel bites offer a Keto-friendly alternative that's perfect for the occasion. Their delectable combination of creamy caramel and flakey salt provides a burst of flavor that will captivate your taste buds without straying from your Low-Carb lifestyle. These bite-sized candies are easy to share with friends and family during Halloween celebrations, allowing you to enjoy the holiday while sticking to your dietary goals.
How to customize this recipe?
Customization is the key to making this recipe your own. Consider adding a dash of seasonal spice, such as cinnamon or nutmeg, to infuse your caramel bites with a warm, autumnal flavor. Chopped nuts, like pecans or almonds, can be mixed into the caramel mixture to add a delightful crunch and extra depth of flavor. These candies are highly adaptable, allowing you to personalize them to suit your taste while staying true to your Low-Carb commitments. What we don't recommend is altering the types and amounts of sweeteners used in the recipe. This is because not all sweeteners act the same when cooked- or, in this case, caramelized. Using other sweeteners might result in crystalized or very soft candy.
How to store the leftover candy?
To maintain the freshness of your Keto salted caramel candy, store any leftovers in an airtight container in the fridge for up to two weeks. For extended storage, individually wrap each candy piece in parchment paper and freeze them. Frozen candies can maintain their quality for several months. When you're ready to indulge, allow a piece to thaw at room temperature for a few minutes, and you'll be treated to the delectable blend of caramel and salt once again.
Net Carbs

1.7 g

Fiber

0 g

Total Carbs

1.7 g

Protein

0.1 g

Fats

2.6 g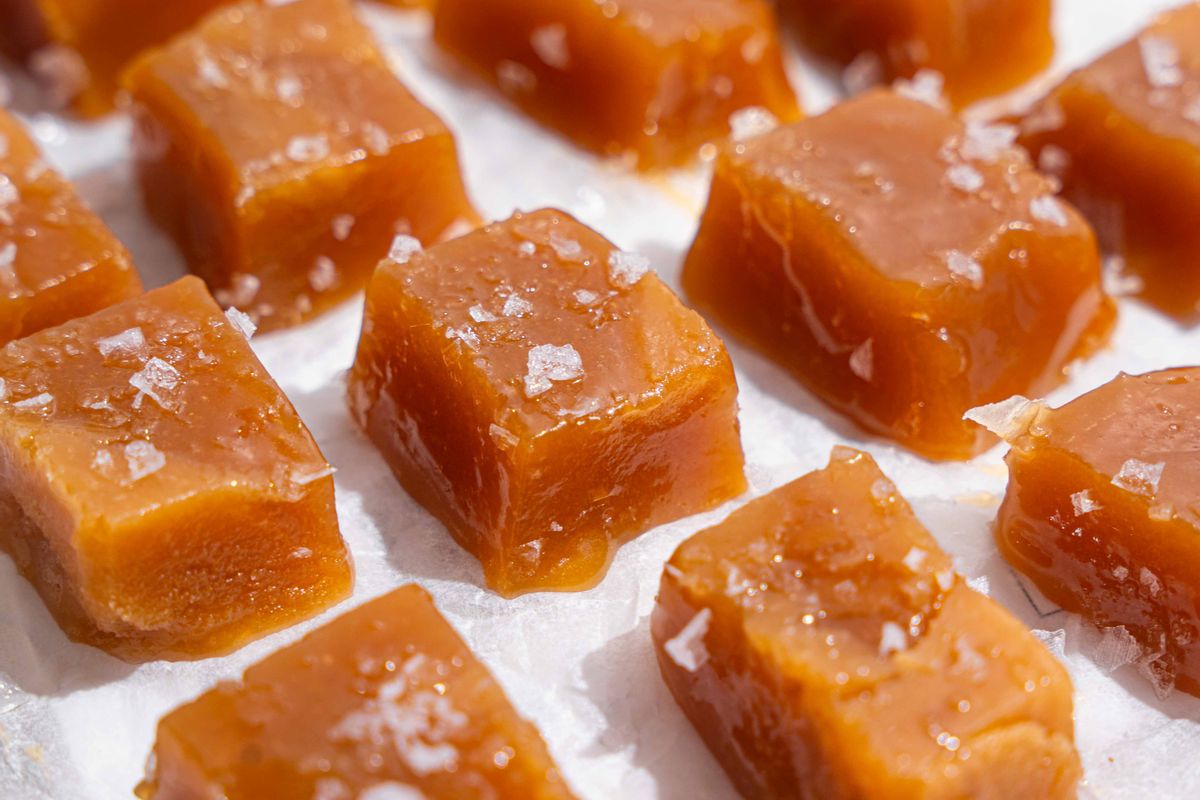 #1 Low Carb & Keto Diet App Since 2010
Track macros, calories, and access top Keto recipes.
Ingredients
Granulated Allulose

1 cup
Add the butter and cream to a microwave-safe bowl. Microwave until just melted and set aside. Line a container with parchment paper and set aside.

To a saucepan, add the allulose, xylitol, and water. Mix and place over medium heat until the mixture dissolves and starts turning golden. If you have a food thermometer, the mixture should measure 300F/150C.

Add in the warm cream mixture and whisk well. Cook until the caramel comes together and starts turning into a caramel color. Simmer until thick enough to coat the back of a spoon without falling off too fast (about 10 minutes). Remove from the heat and whisk in the vanilla and salt.

Pour the caramel immediately into the lined container and transfer to the fridge. Chill in the fridge for at least 30 minutes, ideally 2 hours. Once firm, take it out of the fridge.

Slice into 30 pieces and sprinkle with flakey salt. Serve at room temperature.