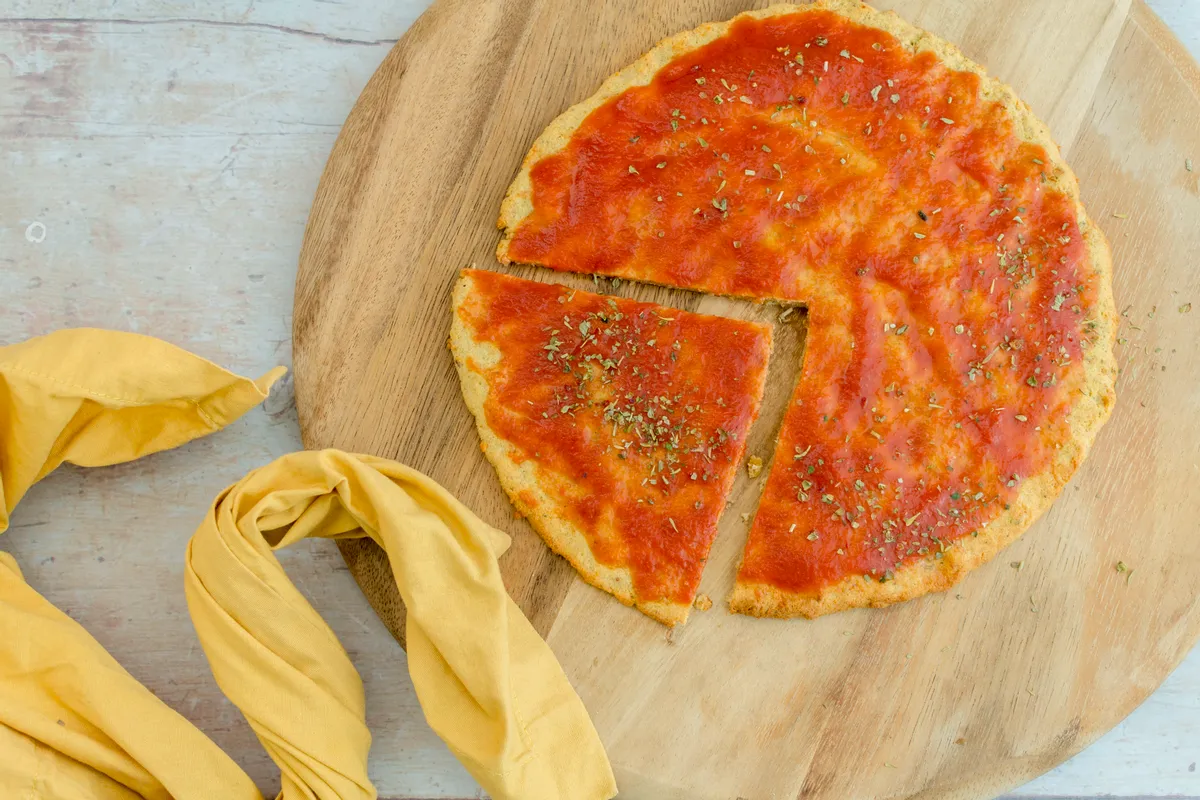 #1 Low Carb & Keto Diet App Since 2010
Track macros, calories, and access top Keto recipes.
20 min

10 min

30 min
Keto Pork Rind Pizza Crust
This Keto pizza crust recipe with pork rinds makes a great alternative base for your favorite pizza toppings. This is perfect if you are looking for something a little different for Keto pizza nights, bringing added texture and flavor to your pizza crust! This is a great option for families to share, each adding their favorite low carb toppers.
How to Make Keto Pizza Crust
There are a multitude of ways to prepare a Keto pizza crust using a blend of low carb flours and Keto friendly fats. For this pizza crust we have used coconut flour combined with crushed pork rinds, grated mozzarella and Italian seasoning to create the dough base. This is then bound with egg and baked until golden.
Serving Suggestions
Once you have prepared your Keto pizza base you can get creative with low carb toppings. Why not try a classic combination of tomato, mozzarella and pepperoni? Or if you fancy something a little different, why not try with our Keto white pizza sauce, some marinated artichoke hearts and roasted pepper slices? Please be sure to adjust your macros to allow for your chosen toppings.
Net Carbs

3.6 g

Fiber

5.1 g

Total Carbs

8.7 g

Protein

18.7 g

Fats

13.4 g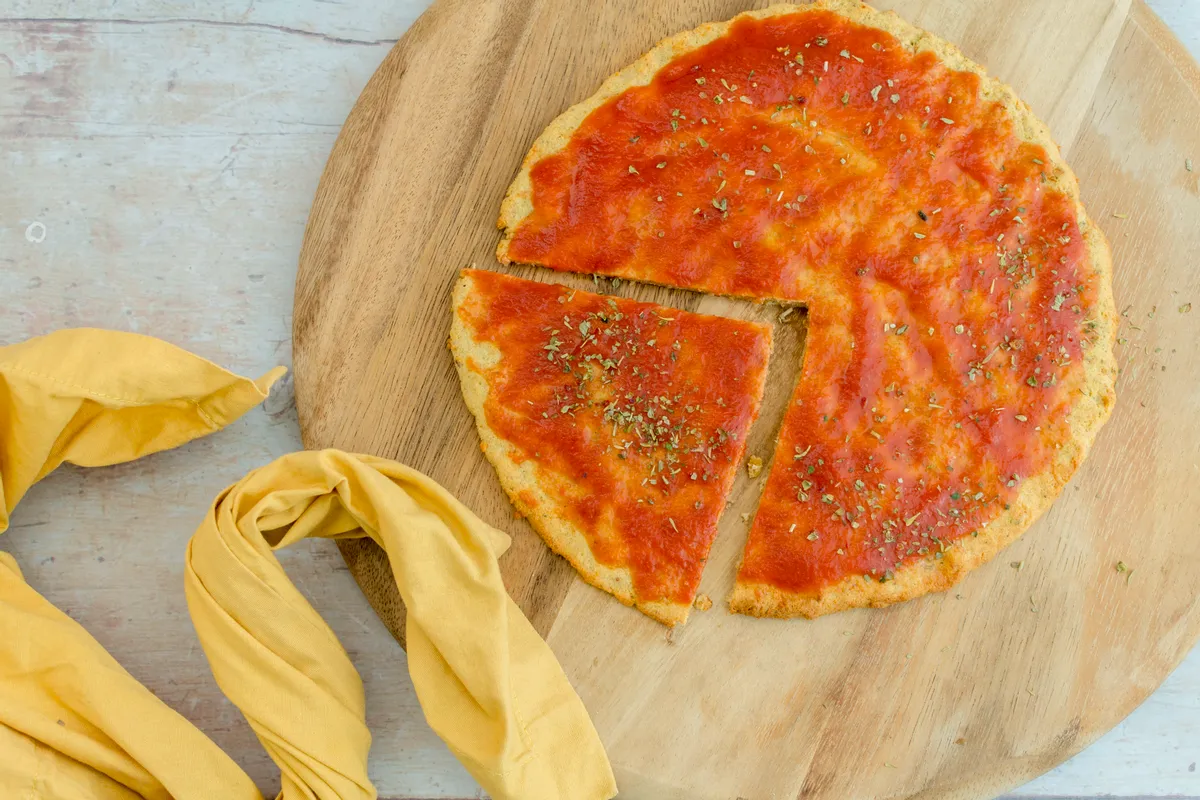 #1 Low Carb & Keto Diet App Since 2010
Track macros, calories, and access top Keto recipes.
Ingredients
Fried Pork Rinds

2-½ ounce

Italian Seasoning

1 teaspoon

Mozzarella Cheese

½ cup, grated
Add the pork rinds to a food processor. Pulse the rinds until broken down. This may take a minute or so. The consistency should be that of a dense breadcrumb.

Add the coconut flour, mozzarella, and Italian seasoning. Pulse again until well combined. The cheese should be broken down and you should have a heavy crumb consistency. You should not need to add any salt to the dough as the rinds will be salty enough.

Crack the eggs into the food processor. Blend well to combine. Continue to blend until the mixture starts to form a slightly sticky, yet easy to handle dough in the food processor. Scoop the dough into a bowl and set to one side to rest for 10 minutes.

Preheat the oven to 375 degrees Fahrenheit. Arrange a square of baking parchment on a work surface. Turn the dough out onto the parchment. Cover the dough with another sheet of baking paper. Roll the dough into a circle of an even thickness - roughly 1/4 inch thick, to create your pizza base.

Remove the top layer of baking paper and carefully transfer your pizza base to a large oven tray. Keep the base on the bottom paper layer. Bake the base for 8-10 minutes until lightly golden all over. Remove the base from the oven to add your chosen toppings. Return the pizza to the oven to finish cooking the base and toppings through as needed.