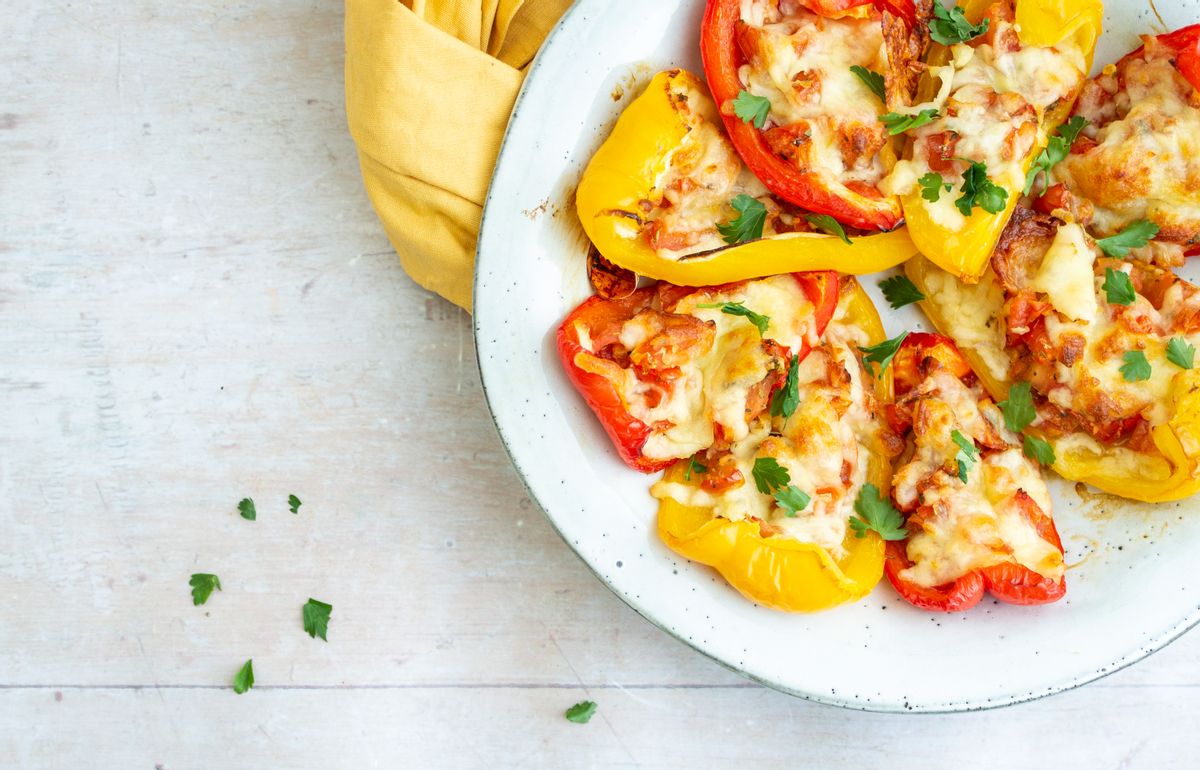 #1 Low Carb & Keto Diet App Since 2010
Track macros, calories, and access top Keto recipes.
15 min

35 min

50 min
Keto Baked Bell Pepper Pizza Bites
These Keto bell pepper bites make a great snacking food or sharing platter. Our low carb bites are prepared with red and yellow bell peppers, juicy tomato, aromatic garlic, fragrant Italian seasoning and topped with oozy mozzarella cheese. Simple to prepare, these quick and easy Keto peppers make a delicious savory treat.
Are Nightshade Vegetables Keto?
Nightshades are a family of vegetables that include eggplant, bell peppers, potatoes, tomatoes and pepper-based spices such as cayenne and paprika. With the exception of potatoes, nightshade vegetables are all Keto-friendly when consumed in moderation. They are slightly higher in carbs than other popular low carb vegetables but can still provide flavor and great nutritional value when used in smaller quantities.
Alternative Toppings
Our Keto bell pepper bites are topped with Italian-inspired flavors and ingredients. This recipe however, is versatile and can be adapted to suit your personal tastes. The mozzarella can be substituted for an alternative, grated cheese, and the seasoning can be swapped for alternative herbs and spices. You could even add some sliced salami or cooked bacon with the cheese so cook through in the oven. Please be sure to adjust your macros to account for any changes made to the original recipe.
Net Carbs

1.9 g

Fiber

0.6 g

Total Carbs

2.5 g

Protein

1.4 g

Fats

1.2 g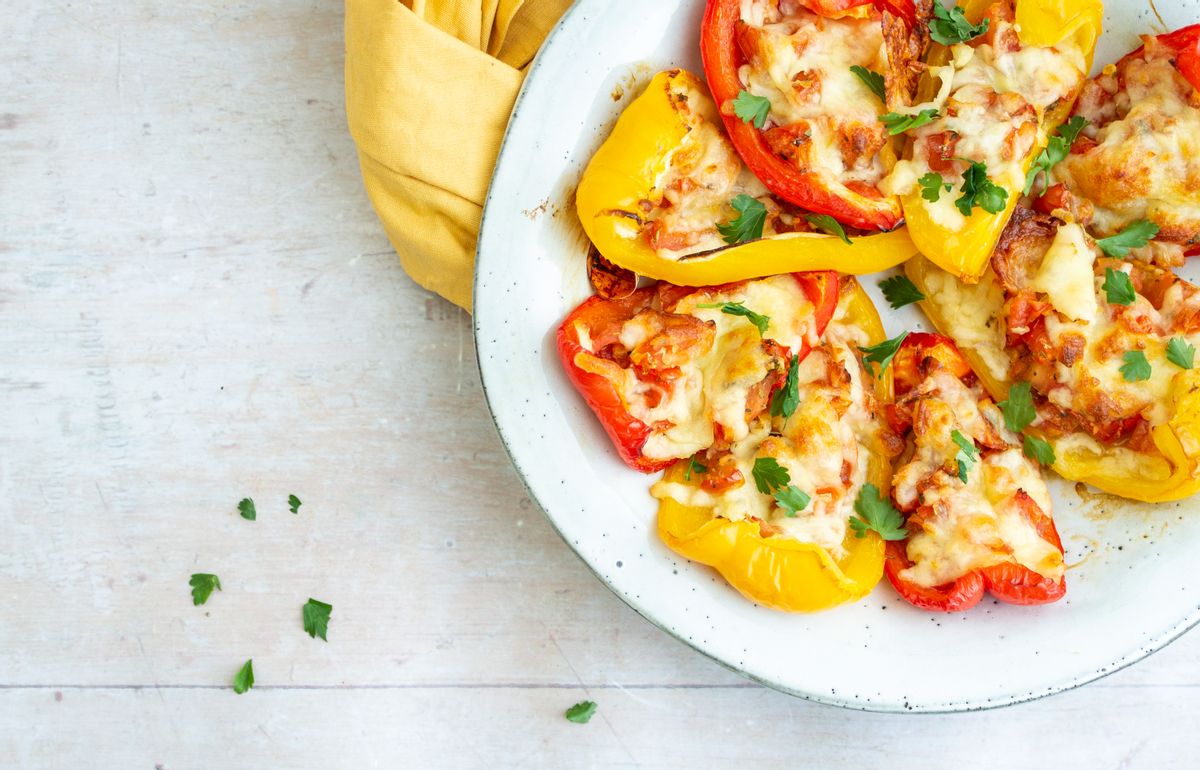 #1 Low Carb & Keto Diet App Since 2010
Track macros, calories, and access top Keto recipes.
Ingredients
Mozzarella cheese, whole milk

5 tablespoon, grated

Red pepper

1 medium - 2 1/2" diameter x 2 3/4"

Yellow pepper

1 medium - 2 1/2" diameter x 2 3/4"

Italian seasoning

1 teaspoon

Salt, sea salt

0.5 teaspoon

Black pepper

0.13 teaspoon
Preheat the oven to 400 degrees Fahrenheit. Slice the bell peppers into quarters, cutting away the core, stem and discarding any seeds. Arrange the quartered peppers over a clean work surface. Crush the garlic and finely dice the tomato. Add to a small mixing bowl. Add the Italian seasoning, salt and pepper. Mix well to combine.

Divide the tomato mixture evenly between the prepared peppers. Arrange the filled peppers across a shallow oven tray. Cover the tray loosely with foil and transfer to the oven to bake for 20 minutes.

Remove the foil from the tray. Divide the mozzarella evenly between the tops of the filled peppers. Return the tray to the oven uncovered for a further 12-15 minutes or until the peppers are tender and the cheese is melted and golden.