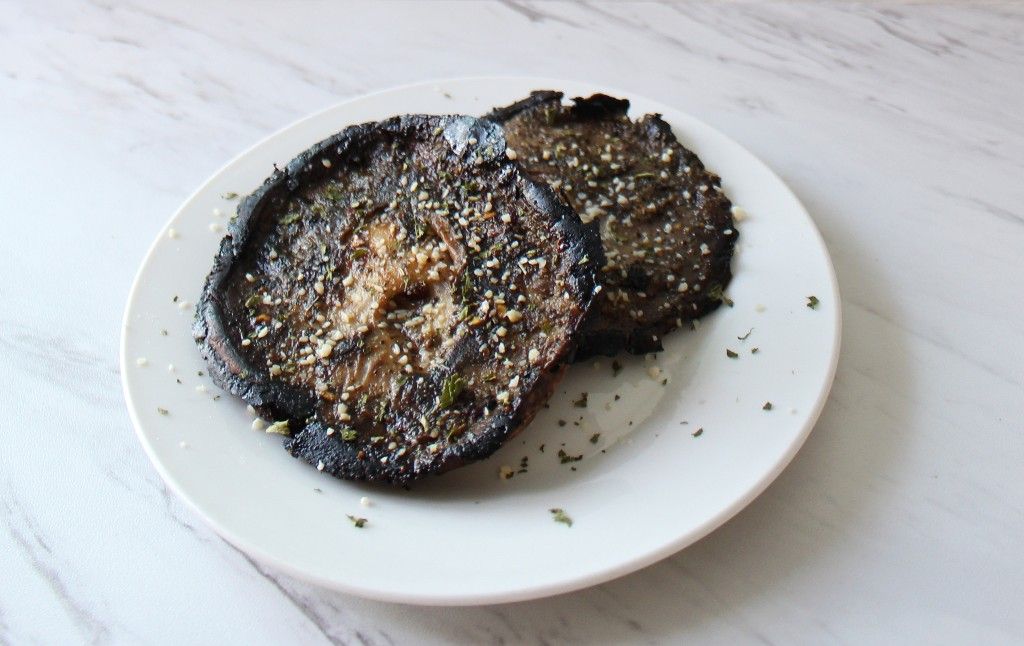 #1 Low Carb & Keto Diet App Since 2010
Track macros, calories, and access top Keto recipes.
1 h 5 min

10 min

1 h 15 min
Keto Marinated Portabella Steaks
Even if you're a vegetarian or vegan on the Keto diet, you can still enjoy a juicy "steak"! Portobello mushroom cap steaks, that is. It really all comes down to the cooking process and how you season the mushroom caps to get an equally satisfying meal. Giant portabella caps are seasoned heavily and marinated with a tablespoon of olive oil each. Then, they're cooked in more healthy olive oil in a cast iron skillet over a super-high heat. The Keto mushrooms are grilled to a char and caramelized with a dash of worcestershire sauce. If you don't own a cast iron skillet, you can also cook these in a non-stick pan. Just make sure your non-stick pan is in good condition, or else your mushrooms may stick to the pan and burn. These Keto portabella steaks are thick and flavorful. Serve them as the main course to your vegetarian meal or anyone can enjoy them as a side dish.
Uses For This Keto Recipe
Most of the prep time required in this recipe is for the marinating process. The actual time you spend in the kitchen making these mushroom cap steaks is only about 15 minutes! You can prep the "steaks" in advance so they're ready to go quickly when you're cooking dinner. You can also store the finished Keto mushroom steaks in meal prep containers in your refrigerator for up to 5 days. If you're vegetarian, Carb Manager has many low-carb vegetable side dishes you can serve with this recipe. Try treating yourself to a fancy steakhouse dinner by pairing your portabella steak with a Keto vegetable soup, small side salad, and one of Carb Manager's Keto cocktails!
Portabella or Portobello?
Is there really a difference between portabella and portobello mushrooms? The truth is no! Both are names for large cremini mushrooms. The mushrooms were given their new name around the 1980s in an attempt to market them better. The difference in spelling doesn't denote any difference in the mushroom itself but simply is used by different brands. There's no need to argue with your family members on the proper spelling of the mushroom. On Carb Manager, you can find many recipes that use both the Portabella and Portobello spelling, so don't forget to check both when searching through the recipe library!
Jessica L.
Net Carbs

3.1 g

Fiber

1.2 g

Total Carbs

5 g

Protein

1.9 g

Fats

27.3 g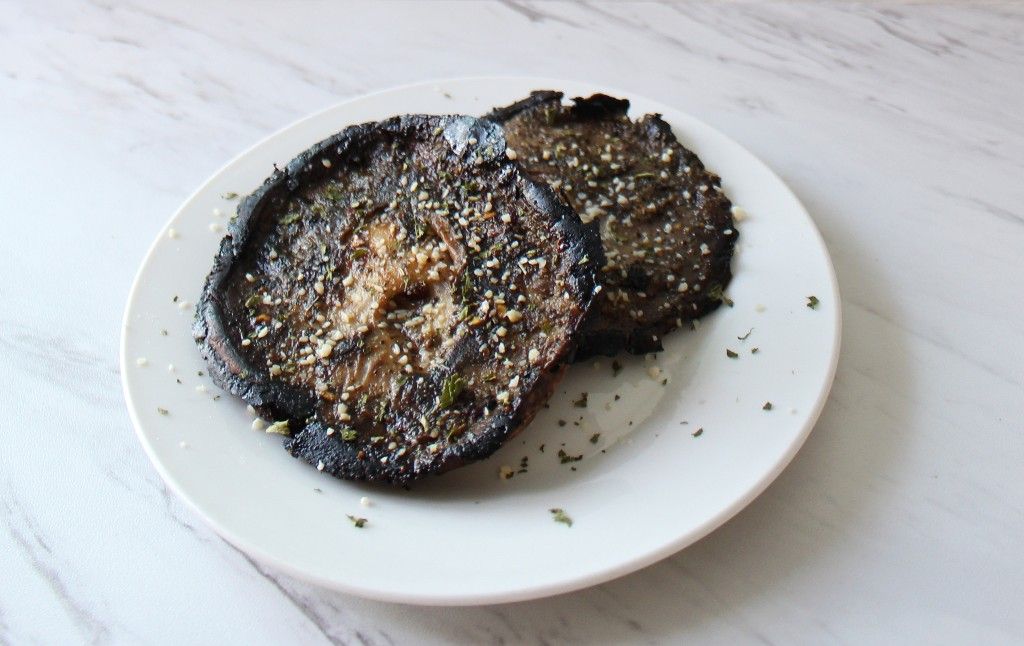 #1 Low Carb & Keto Diet App Since 2010
Track macros, calories, and access top Keto recipes.
Ingredients
Portabella mushrooms, raw

6 oz

Olive Or Extra Virgin Olive Oil

6 tsp

Crushed Red Pepper Flakes

0.13 tsp

Italian seasoning

0.25 tsp

Olive Or Extra Virgin Olive Oil

6 tsp

Worcestershire sauce

2 tsp
Prepare 3oz whole portabella mushroom caps by removing the stem and gently scraping the loose filaments from the inside on the cap with a spoon. Flip the caps over and rub about 2 teaspoons of olive oil into the top of each cap. Flip the caps back over and drizzle 1 teaspoon of olive oil inside each cap. Season the inside of the mushroom caps with salt, pepper, red pepper, italian seasoning, onion powder, and garlic powder.

Place the seasoned portabella caps inside a Ziploc bag or sealed container. Marinate the mushrooms in your refrigerator for 1 hour. You can marinate for longer to develop more flavor, but soft vegetables don't need very long to marinate. When you're ready, preheat a cast iron skillet or non-stick pan with the second amount of olive oil over high heat. When the oil is hot and just starting to smoke in the pan, place the mushroom caps in the pan with the seasoned sides facing up.

Let the mushroom caps cook on one side for 3-4 minutes until they start to soften and blacken in the pan. Flip the mushroom caps over and add the worcestershire sauce to the pan so it smokes and infuses the caps. Cook on the other side for another 3-4 minutes or until the worcestershire sauce caramelizes and gives the mushrooms a blackened crust. Then, flip the mushroom caps over for a third time to finish the other side in the remaining worcestershire sauce. Cook until you see excess juices released from the mushroom caps and they're soft enough to flatten the edges down. Serve piping hot with any extra juices from the pan.