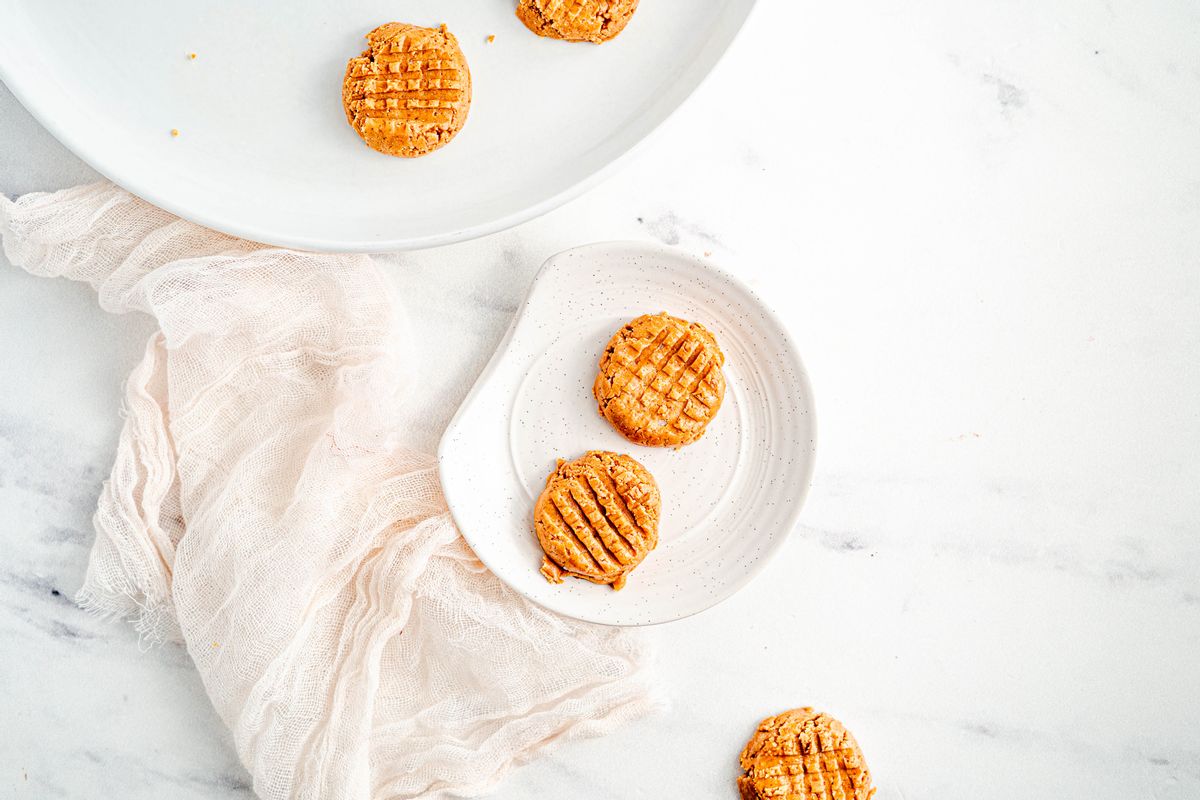 #1 Low Carb & Keto Diet App Since 2010
Track macros, calories, and access top Keto recipes.
10 min

5 min

15 min
Best Keto 3-Ingredient No Bake Peanut Butter Cookies
You will love these quick and easy Keto 3-ingredient no bake peanut butter cookies. They can be made entirely in one bowl and work very well as a fat bomb. They can be stored in the refrigerator for a long time because of their low moisture, so make plenty! This no-bake 3 ingredient dessert Is also perfectly kid-friendly, so you can feel confident about feeding them a dessert that is both nutritious and filling at the same time.
What should I do if my mixture is too dry or wet?
Your final mixture might be a little wet or dry, depending on how you stir your natural peanut butter. To adjust this, add more peanut butter if it's too dry or a little more coconut flour if it's too wet.
How do I store leftover no bake peanut butter cookies?
The best way to preserve these peanut butter cookies is to freeze them on a parchment-lined baking sheet until frozen. Then, remove them from the parchment paper and place them in a ziplock bag in the freezer for three months. Remove them from the freezer to thaw as needed.
What is the best peanut butter to use for this low carb recipe?
Please find natural peanut butter with no added sugars or vegetable oils when choosing peanut butter for this recipe.
Serving suggestions
To make the ultimate pairing, serve this with other Keto 3-Ingredient recipes like our 3-ingredient Vanilla Keto Ice Cream:
https://my.carbmanager.com/daily-log?dialog=food-detail:ug:99f62eae1f944981abae94f888cf5b9f
Net Carbs

1.6 g

Fiber

1.4 g

Total Carbs

4.5 g

Protein

2.8 g

Fats

2.2 g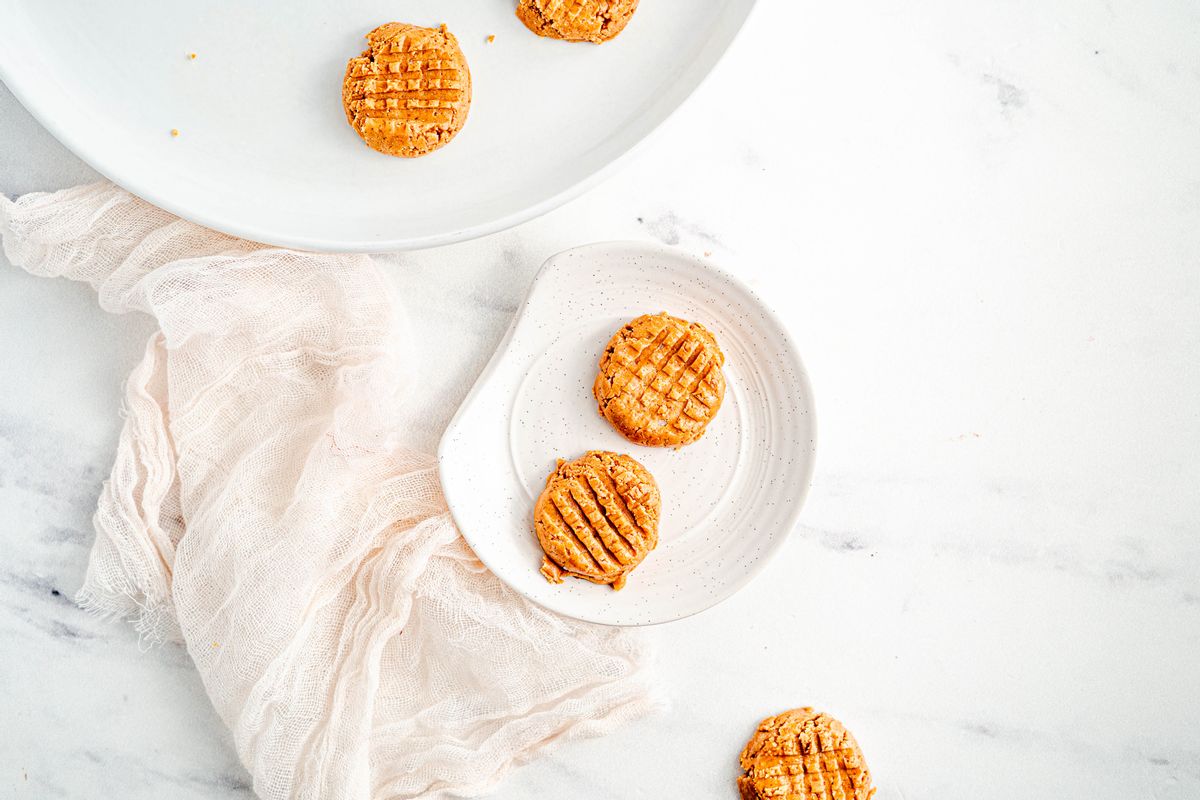 #1 Low Carb & Keto Diet App Since 2010
Track macros, calories, and access top Keto recipes.
Ingredients
Natural Creamy Peanut Butter

0.5 cup

Powdered Erythritol (Icing Sugar)

2 tbsp
Place the coconut flour in a small nonstick skillet over medium heat. Stir constantly until the coconut flour is hot to the touch. Coconut flour is raw and needs to be cooked before consumption.

Next, combine the natural peanut butter, sweetener, and coconut flour in a mixing bowl. Mix well until fully Incorporated. The mixture may look dry but keep stirring. If it is slightly dry, feel free to add a small amount of peanut butter; if it is a little wet, feel free to add a small amount of coconut flour.

Use a teaspoon-sized cookie scoop to portion the dough onto a plate. Alternatively, you can use a spoon to make teaspoon-sized balls. If using this method, roll the balls in your hands to smooth them.

Use a fork and press the fork into each ball in both directions to form a crosshatch pattern to flatten out the cookies. Chill until firm for about 1 hour before serving.