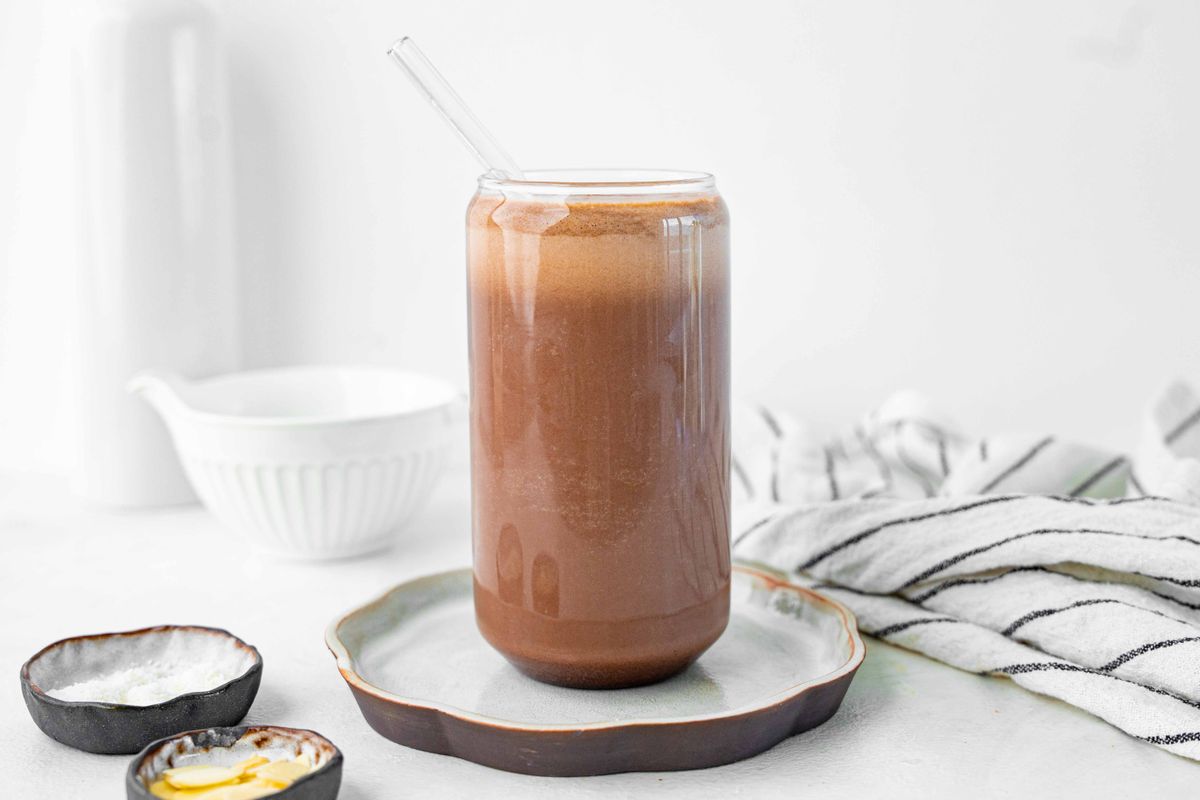 10 min

0 min

10 min
Keto Vegan Hazelnut Butter Chocolate Smoothie
If you are looking for a quick and easy yet delicious Keto Vegan breakfast alternative, then this recipe is for you. The pairing of hazelnut butter and cocoa powder makes for a tasty, sweet breakfast treat. This breakfast smoothie is so delicious that even kids would enjoy it. The recipe is straightforward, requiring just five ingredients and less than 10 minutes of your time.
Are smoothies a good Keto Vegan breakfast option?
Smoothies make a healthy breakfast option. They are loaded with nutrients to boost your energy levels in the morning, leaving you ready to take on the day. Combine plant-based milk with other components such as seeds, nut butters, berries, and low-carb veggies to create the ultimate plant-based breakfast smoothie.
** What are other sweetener options that work in this recipe?**
You can use any sugar-free sweeteners you may have on hand. However, if you use granulated sweeteners, they might not fully dissolve into the smoothie and may settle at the bottom of the glass. Preferably, use liquid or powdered sweeteners. Also, you can adjust the amount of sweetener depending on how sweet you prefer your smoothies.
What are some variations to this recipe?
This Keto Vegan breakfast smoothie is very simple; therefore, you can change the flavor according to your preference. This Keto Vegan smoothie is Nutella-inspired due to the combination of hazelnut butter and cocoa powder. However, you can replace hazelnut butter with peanut butter or cashew butter. You can also add Keto-friendly dark chocolate chips and instant coffee to make a mocha-flavored Keto Vegan smoothie.
Net Carbs

3.5 g

Fiber

3 g

Total Carbs

33.5 g

Protein

5.8 g

Fats

32.5 g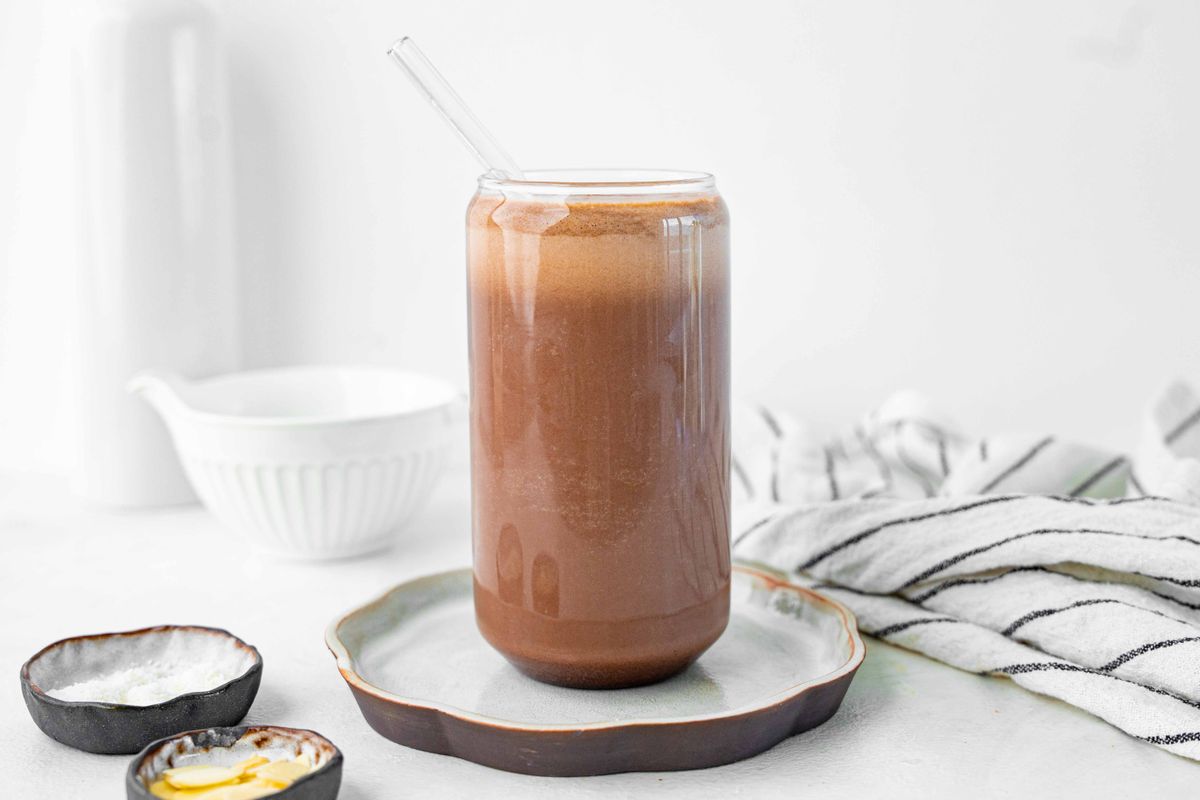 Ingredients
Dark Chocolate Cocoa Powder

1.5 tbsp

Coconut milk Beverage, unsweetened

1.25 cup

Powdered Erythritol (Icing Sugar)

3 tbsp
To a blender, add the hazelnut butter, cocoa powder, coconut milk, powdered erythritol, and a dash of sea salt. Blend the ingredients on medium to high speed until smooth and creamy. Scrape down the blender to ensure that the hazelnut butter and cocoa powder are fully incorporated.

Taste the smoothie and adjust the sweetness or the amount of cocoa powder to your liking. Serve immediately. Keep any leftover smoothie in an airtight jar in the refrigerator for up to 24 hours.