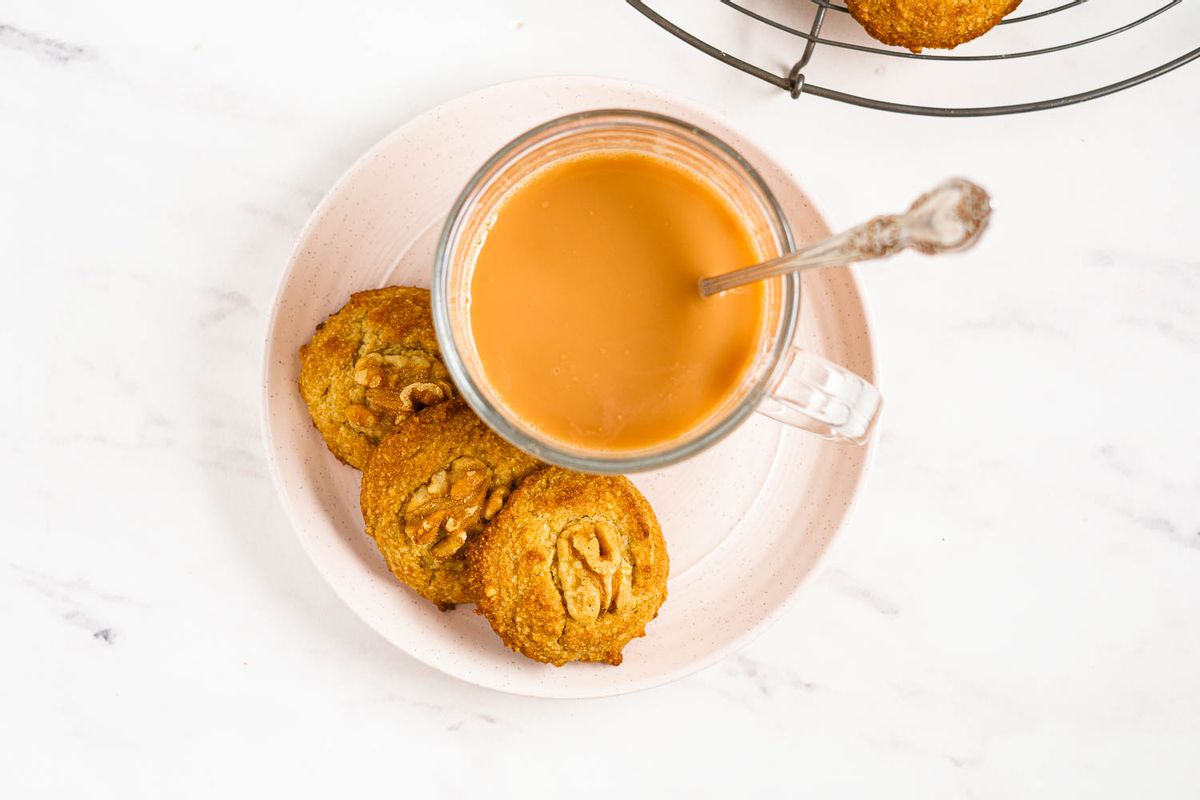 #1 Low Carb & Keto Diet App Since 2010
Track macros, calories, and access top Keto recipes.
20 min

40 min

1 h 0 min
Keto Chinese Walnut Cookies
Chinese Walnut cookies inspired these Keto cookies. Softened butter, sweetener, and salt are creamed together until light and fluffy. Walnuts are toasted and processed into a small crumb and then blended into the cookie along with almond flour. The cookie dough is rolled into a ball and then decorated with walnut halves. You will love enjoying these with a wonderful cup of coffee. They are filled with a high amount of healthy fats compared to carbs, so they can easily be enjoyed on a Keto or Low Carb diet. The macros in the cookies are great if you are trying to bulk on Keto too!
Why is the oven temperature low for toasting the walnuts?
A low oven temperature allows for a longer cook time without burning the nuts—a lower temperature results in a deeper, toasted flavor.
How fine should I chop the walnuts?
The walnuts should be a small crumble, but not too fine. They should incorporate into the cookie dough without being visible.
Serving suggestion
Serve Keto Chinese Walnut Cookies with Keto Dalgona Coffee https://www.carbmanager.com/recipe/keto-dalgona-coffee.
Net Carbs

1.3 g

Fiber

1.5 g

Total Carbs

6.5 g

Protein

2.8 g

Fats

12.9 g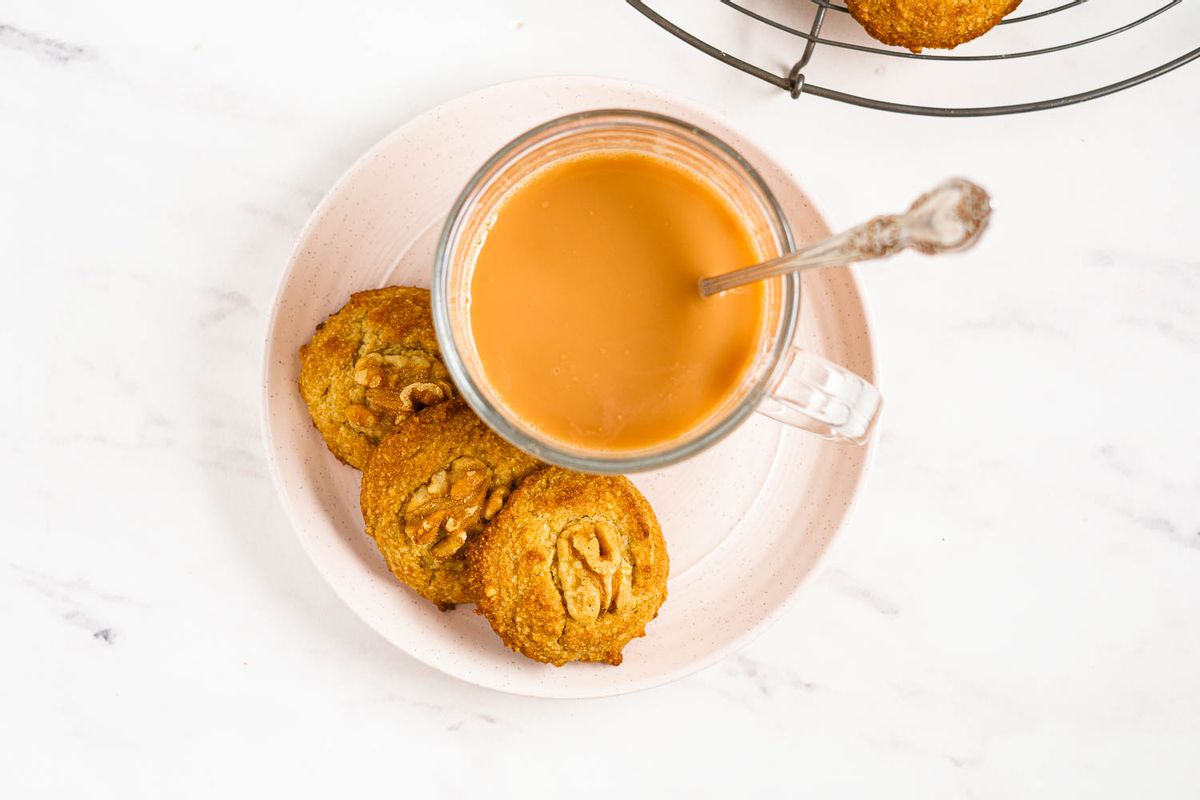 #1 Low Carb & Keto Diet App Since 2010
Track macros, calories, and access top Keto recipes.
Ingredients
The Ultimate Icing Sugar Replacement by Swerve

½ cup

Coarse Kosher Salt by Morton

¼ tsp
Preheat an oven to 310 F. In the bowl of a stand mixer, add softened butter, Swerve, and kosher salt. Use a paddle attachment to blend the mixture until light and fluffy. This will take 2-3 minutes, scraping the bowl down occasionally.

Add one egg and mix until fully blended.

While making the cookie dough, place about 1 cup of walnuts on a baking sheet and bake for 15 minutes until toasted. Turn the oven up to 350 F after the walnuts are removed from the oven.

Once the egg is blended into the butter mixture, add in the almond flour, coconut flour, baking powder, and baking soda. Pulse the toasted walnuts in a food processor until they are into small pieces, not a fine powder. Measure out ¾ cup of the chopped walnuts and add them to the stand mixer. Blend until just combined.

Portion out the cookies using a 1 oz cookie scoop. You do not need to roll them into a ball (if you do, they may not spread into a cookie shape).

Press 1 walnut half into each cookie—Bake for 12 minutes or until golden brown around the edges. Allow them to cool for a couple of minutes before removing them from the cookie sheet.