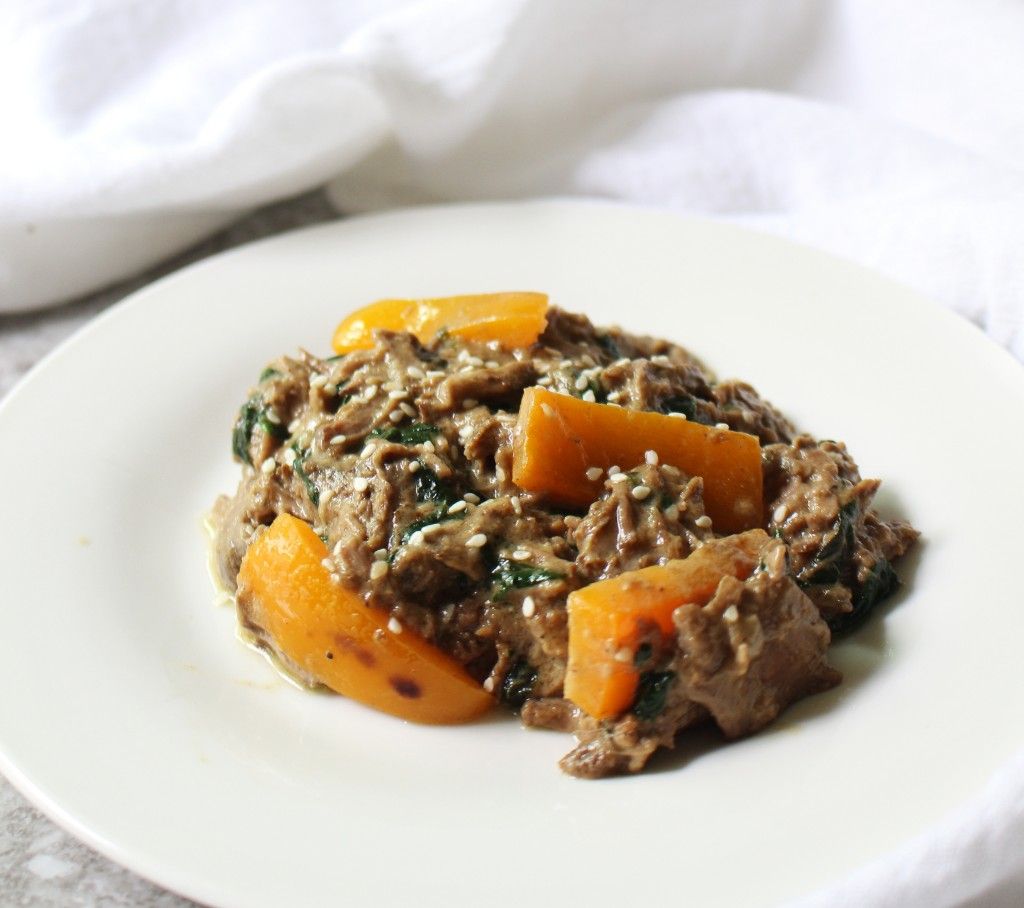 #1 Low Carb & Keto Diet App Since 2010
Track macros, calories, and access top Keto recipes.
3 min

6 h 14 min

6 h 17 min
Keto Sesame Peanut Shredded Beef w Spinach and Peppers
Slow-cooked ginger beef is shredded and cooked even longer in a keto peanut sauce. A few vegetables and plenty of sesame seeds rounds out the meal to give us spicy, sweet, chewy, and salty. Serve over cauliflower rice or enjoy as is!
Please note this recipe uses a crock pot, and stove top cooking so you may wish to plan ahead before you cook.
Jessica L.
Net Carbs

4.1 g

Fiber

1.5 g

Total Carbs

5.6 g

Protein

50 g

Fats

24.4 g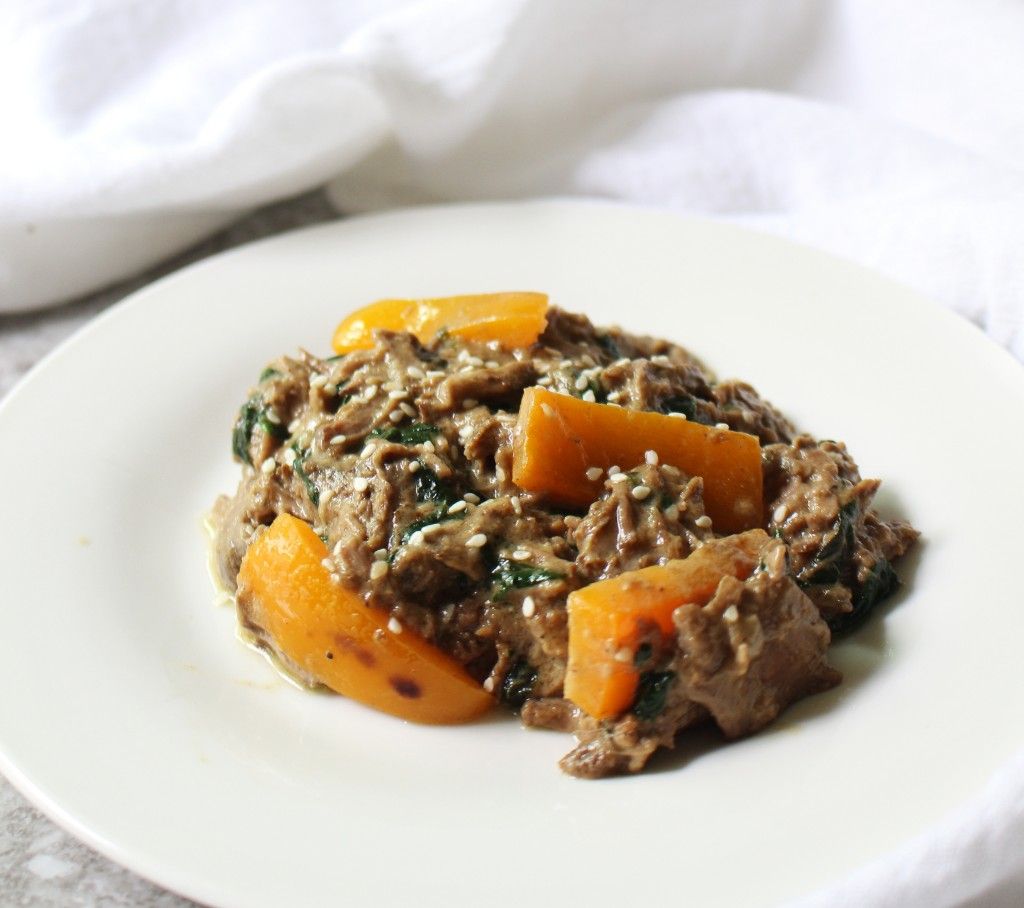 #1 Low Carb & Keto Diet App Since 2010
Track macros, calories, and access top Keto recipes.
Ingredients
Beef Steak, Sirloin Tip, Visible Fat Eaten

1 pound

Ginger, Ground

½ teaspoon

Orange Bell Pepper

2-½ ounce

Peanut Butter, Unsalted

2 tablespoon

Sesame Seeds, Hulled, Toasted, Unsalted

1-½ teaspoon, whole pieces

Black Pepper, Ground

¼ teaspoon
In a crock pot, lay in the sirloin steak. Add in the first amount of olive oil, the soy sauce, first amount of salt, the onion powder, garlic, cayenne, and ginger. Cook the crock pot either on high heat for 6 hours or low heat for 8 hours. If your steak is especially thick, you may want to cook on high for 4 hours and low for 2-4 hours.

Once done cooking, use a pair of forks to shred the steak into small pieces. At this point, you can continue the recipe or store the steak in a refrigerated container until you are ready to use.

Next, heat the second amount of olive oil in a pan over medium heat. Add in chopped bell pepper and cook for about 4 minutes. Add in the spinach and continue cooking until the spinach has wilted and the peppers turn slightly golden brown.

Set the veggies aside to cool. To make the sauce, heat the water in a wide pan over the stove to a simmer. Stir in the peanut butter until your peanut sauce is lump free and smooth. Stir in the remaining seasonings to the sauce.

Reduce the heat to low and stir the beef, peppers, and spinach into the peanut sauce. Continually stir on low heat until the sauce thickens and coats all the ingredients. Serve hot!