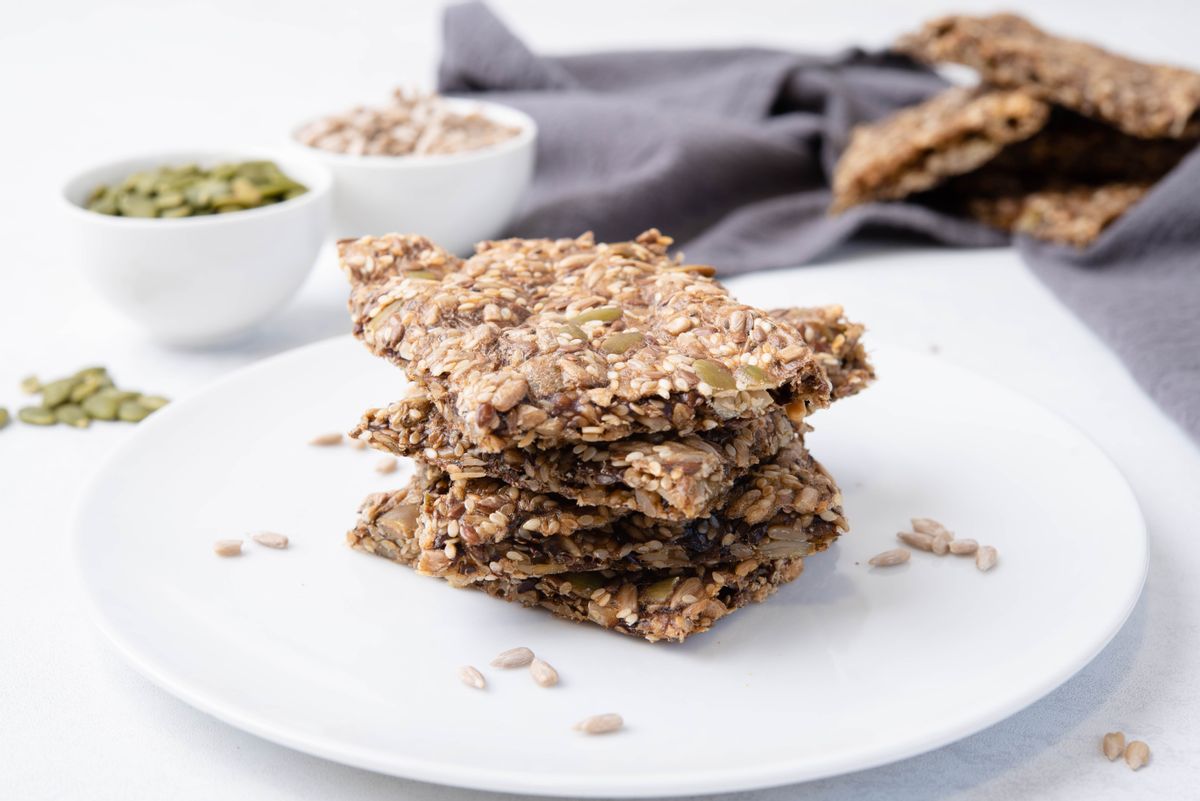 15 min

1 h 0 min

1 h 15 min
Keto High-Fiber Crackers
These simple crackers are one of the best high-fiber Keto recipes you can enjoy! They are super easy to prepare, Keto-friendly, and absolutely delicious! These crispy crackers are the perfect afternoon snack and pair perfectly with various low-carb dips. They are packed with healthy fats and fiber, making them a truly amazing treat. Please note that these crackers will continue to crisp up once removed from the oven, so cool them completely before serving. Enjoy!
How to store the leftover crackers?
Store the leftover crackers in an air-tight container for up to 2 weeks.
Can I use psyllium husks for this recipe?
Yes, you can use use the husks instead of powder. However, you must double the psyllium husks and let the mixture sit for about 10-15 minutes.
Net Carbs

2 g

Fiber

4.8 g

Total Carbs

6.8 g

Protein

3.9 g

Fats

8.8 g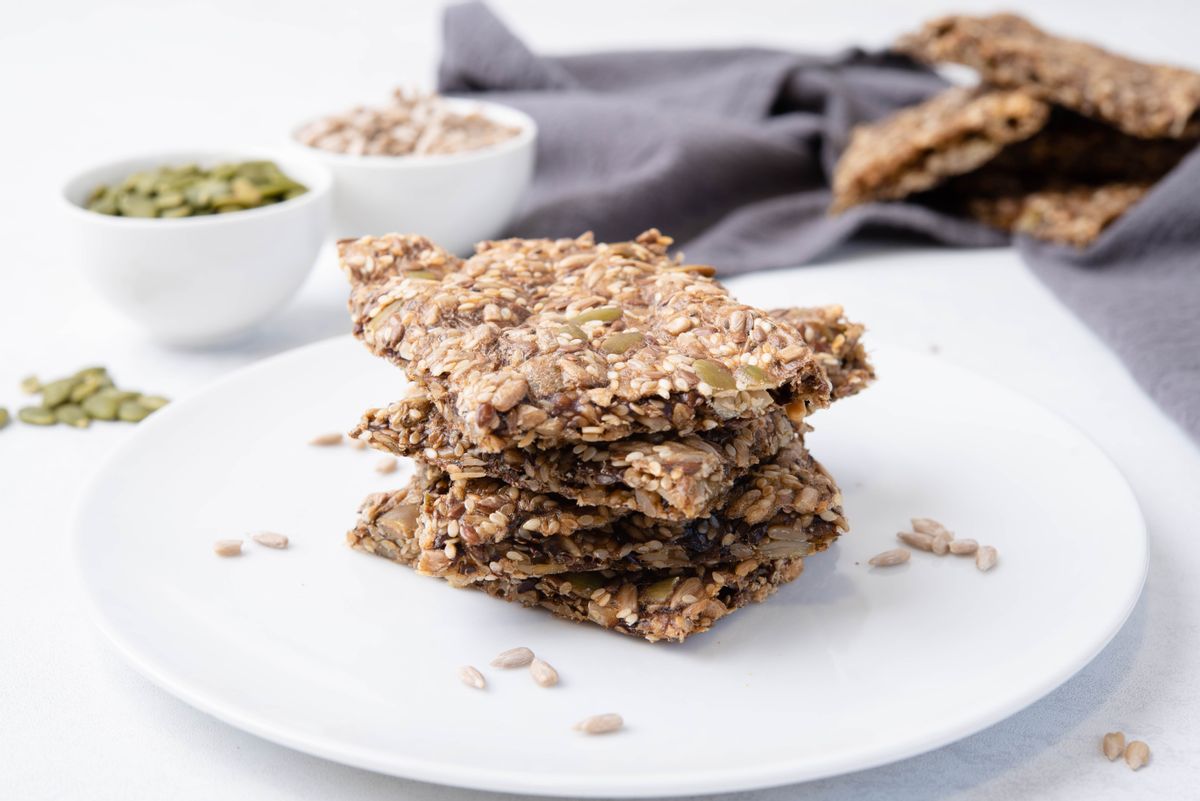 Ingredients
Psyllium Husk Powder

1.5 tbsp
Pour the water into a bowl. Mix in the psyllium husk powder, whisking all the time. Let it sit for 2-3 minutes.

Meanwhile, add the sunflower seeds, sesame seeds, pumpkin seeds, flax seeds, chia seeds, and salt to a bowl. Mix well and stir in the psyllium mixture. Lightly grease your hands and continue to mix until thoroughly combined.

Preheat the oven to 180°C (350°F). Line a 30x20cm (12x8 inch) baking tray with parchment paper. Transfer the mixture to the prepared baking tray and spread it as evenly as possible. Bake for 30 minutes.

After 30 minutes, remove from the pan. Using a pizza cutter, cut into 8 equal pieces. Put the crackers back in the oven and bake for another 20-30 minutes or until crisp. If the seeds start burning, reduce the oven temperature.

When done, remove from the oven and cool completely. Break into crackers and serve. Enjoy!