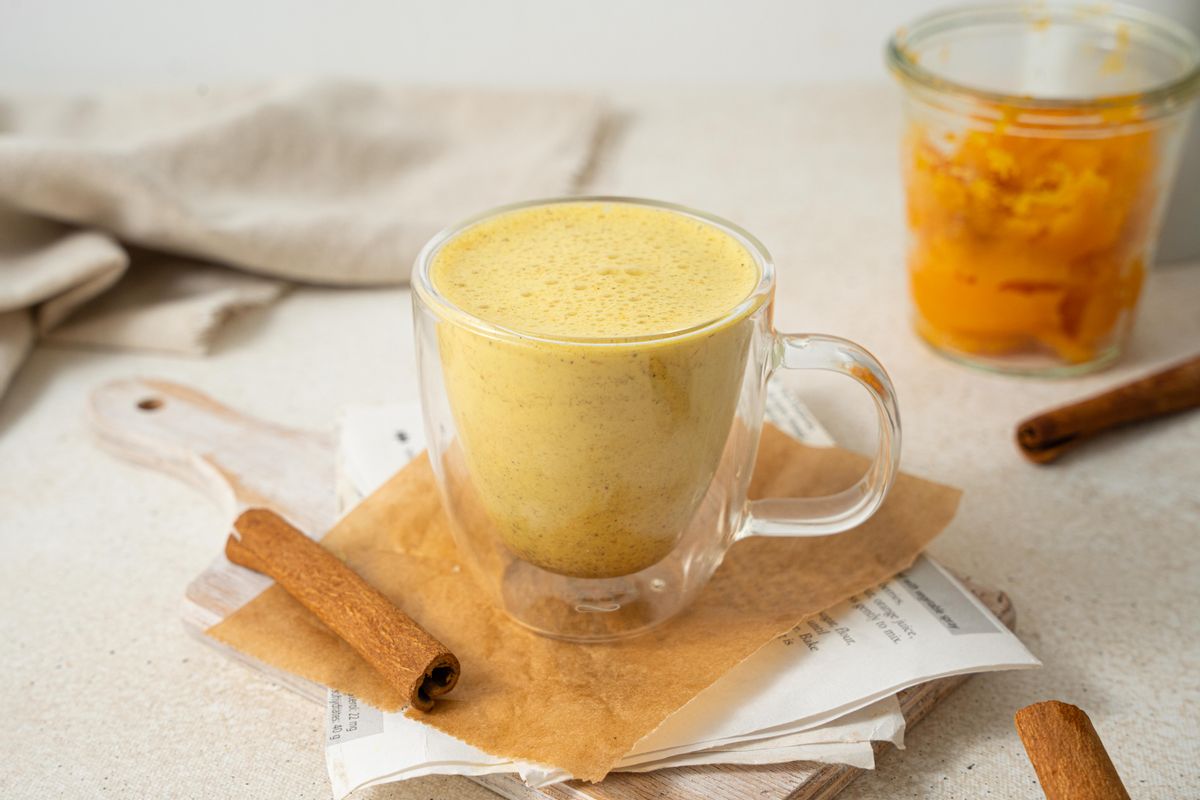 #1 Low Carb & Keto Diet App Since 2010
Track macros, calories, and access top Keto recipes.
5 min

10 min

15 min
Keto Golden Pumpkin Spiced Moon Milk
As winter approaches and the holiday season unfolds, the craving for warm Keto drinks intensifies. Enter Moon Milk, a soothing and spiced concoction that not only warms you up but also aligns with your Keto lifestyle. This warm Keto Moon Milk, with its comforting blend of almond milk, spices, and a touch of pumpkin, is destined to become one of your go-to hot Keto drinks for the winter holidays.
What is Moon Milk?
Originating from Ayurveda, Moon Milk is a traditional Indian beverage known for its calming properties. It typically involves a warm milk base mixed with various spices and adaptogens. In recent times, Moon Milk has evolved into one of the trendy and Instagram-worthy winter Keto drinks, celebrated for its delicious taste and potential sleep-enhancing qualities. Our Keto-friendly version embraces this concept while keeping the carb count low.
How to Customize This Recipe?
The beauty of Moon Milk lies in its adaptability. Customize this warm Keto drink to suit your taste preferences. Adjust the level of sweetness by experimenting with different Keto-friendly sweeteners. For a nuttier flavor, consider using macadamia or hazelnut milk instead of almond milk. Feeling adventurous? Add a pinch of your favorite Keto-friendly spices, such as nutmeg or ginger, to enhance the aromatic profile. Personalization is the key to making this Moon Milk your own.
Is Moon Milk Healthy?
Absolutely! Beyond its delightful taste, Moon Milk offers health benefits. Almond milk provides a dose of healthy fats, while pumpkin puree contributes vitamins and minerals. The spices, including turmeric and cinnamon, bring anti-inflammatory properties. Additionally, the warmth of such holiday Keto drinks can be comforting and may aid in relaxation. Be mindful of the sweetener quantity to keep it Keto-friendly. Overall, this Moon Milk offers a guilt-free and health-conscious way to indulge in a warm beverage during the holiday season.
Net Carbs

4.8 g

Fiber

2.1 g

Total Carbs

6.9 g

Protein

3.1 g

Fats

23.7 g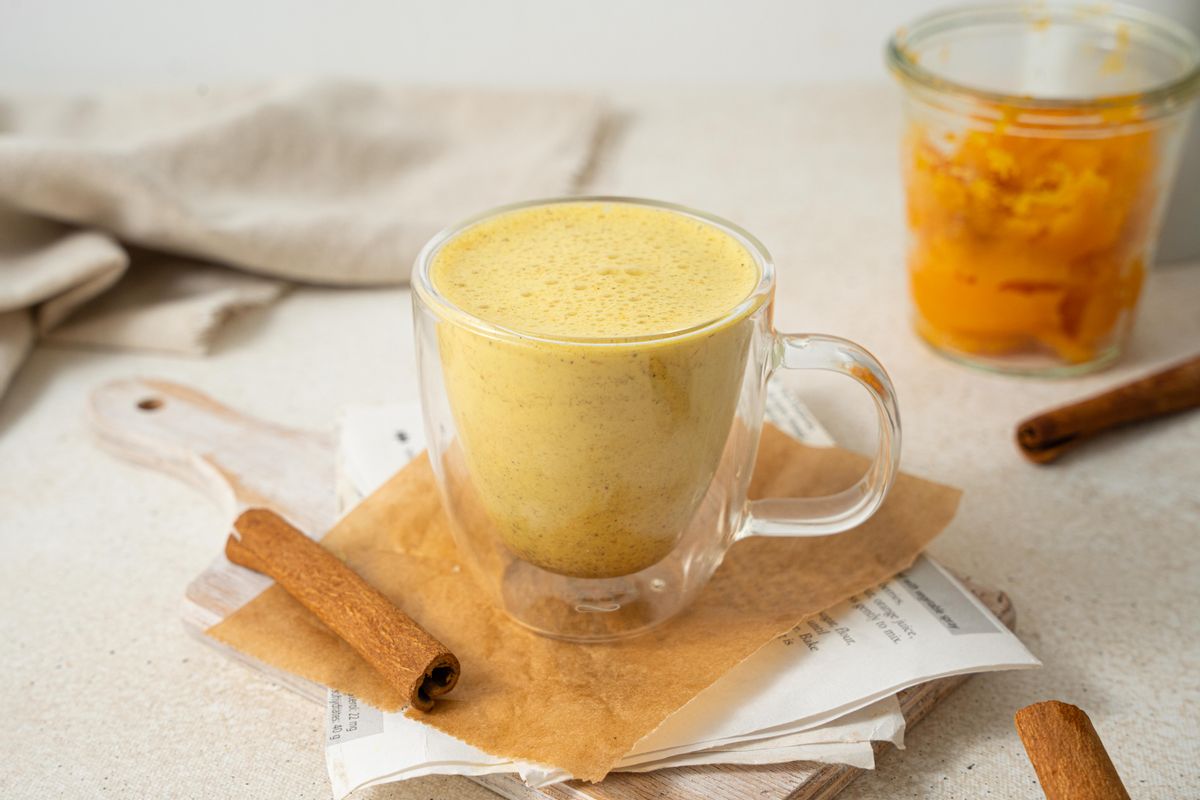 #1 Low Carb & Keto Diet App Since 2010
Track macros, calories, and access top Keto recipes.
Ingredients
Almond Milk (Unsweetened)

0.75 cup

100% Pure Pumpkin Puree

1 tbsp

Cardamom, ground

0.25 tsp
Add the milk and heavy cream to a saucepan over medium heat. Heat until small bubbles start forming on the surface.

Add the pumpkin puree, pumpkin pie spice, turmeric, cinnamon, cardamom, black pepper, and vanilla extract. Mix using a milk frother or a hand blender until fully incorporated.

Stir in the sweetener, taste, and adjust to your liking. Pour into your favorite mug. Enjoy.