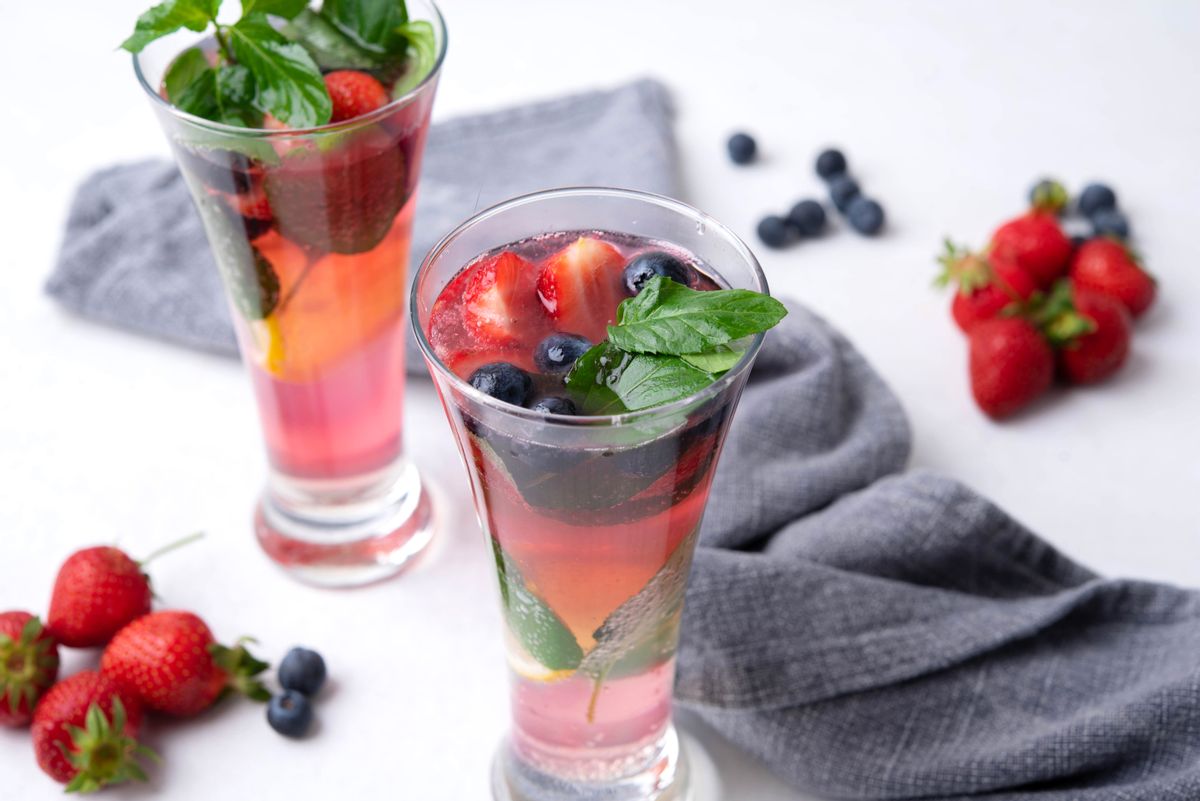 #1 Low Carb & Keto Diet App Since 2010
Track macros, calories, and access top Keto recipes.
15 min

10 min

25 min
Keto 4th of July Mocktail
Keto 4th of July recipes are fun to make and taste amazing! This lovely mocktail is a low-carb and Keto-friendly alternative to your regular mocktail recipes, and it tastes absolutely fantastic! We added a few drops of strawberry extract to enhance the flavor, but that's completely optional. You can prepare your own Keto-friendly sugar syrup for this beautiful mocktail, but you can also use store-bought low-carb syrup. Serve over ice and garnish with some more fresh mint, lemon, or lime slices. Enjoy this mocktail immediately!
Can I use some other berries for this mocktail?
You can replace the strawberries with some raspberries and use blackberries instead of blueberries. You can also combine these berries for a beautiful flavor everyone will love. Also, please adjust the amount of syrup according to your taste (the level of sweetness will also depend on the berries you're using).
Can I double or triple this recipe?
Absolutely! This beautiful recipe is perfect for a big crowd. You can multiply the ingredients by how much you want to make and serve!
Can I add some alcohol? Yes! Add some alcohol and turn this beautiful mocktail into a fantastic cocktail. Simply add some gin or vodka, and enjoy!
Net Carbs

4.5 g

Fiber

1.8 g

Total Carbs

6.4 g

Protein

0.7 g

Fats

0.1 g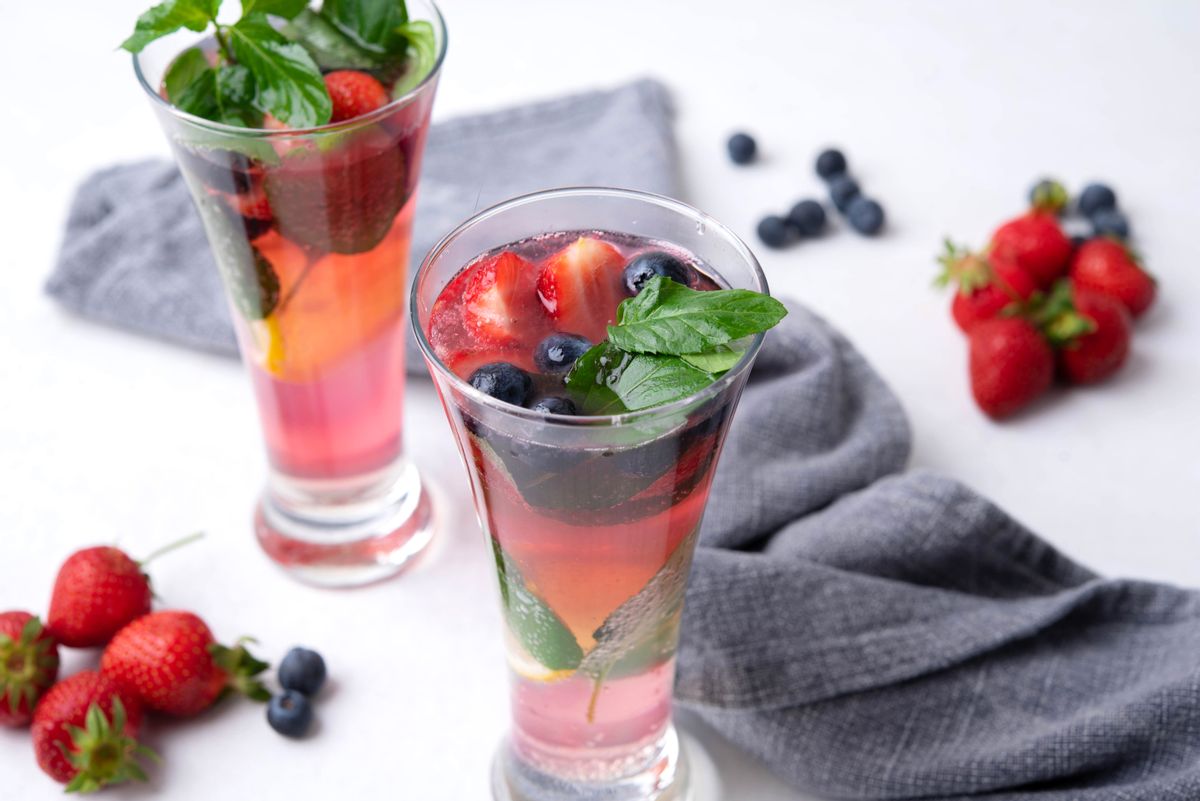 #1 Low Carb & Keto Diet App Since 2010
Track macros, calories, and access top Keto recipes.
Ingredients
Granulated Allulose

0.5 cup

Keto Maple Flavored Syrup

1 tbsp

Lime juice, canned, bottled or boxed

0.25 cup

Strawberry Extract

0.5 servings
Add the sweetener to a small saucepan and pour in the water. Stir well and bring to a boil over medium heat. Cook for 8-10 minutes, stirring constantly. Optionally, add one lemon slice for flavor. Stir in the maple-flavored syrup and remove from the heat. Cool completely.

Place the mint leaves at the bottom of a serving pitcher. Add the syrup, lime juice, lemon juice, and club soda. Stir well. Optionally, add a few lemon slices for more flavor.

Wash and slice the strawberries. Wash the blueberries. Add to the pitcher. Stir well again and add the strawberry extract.

Transfer to serving glasses. Optionally, serve over ice and garnish with more mint. Enjoy!