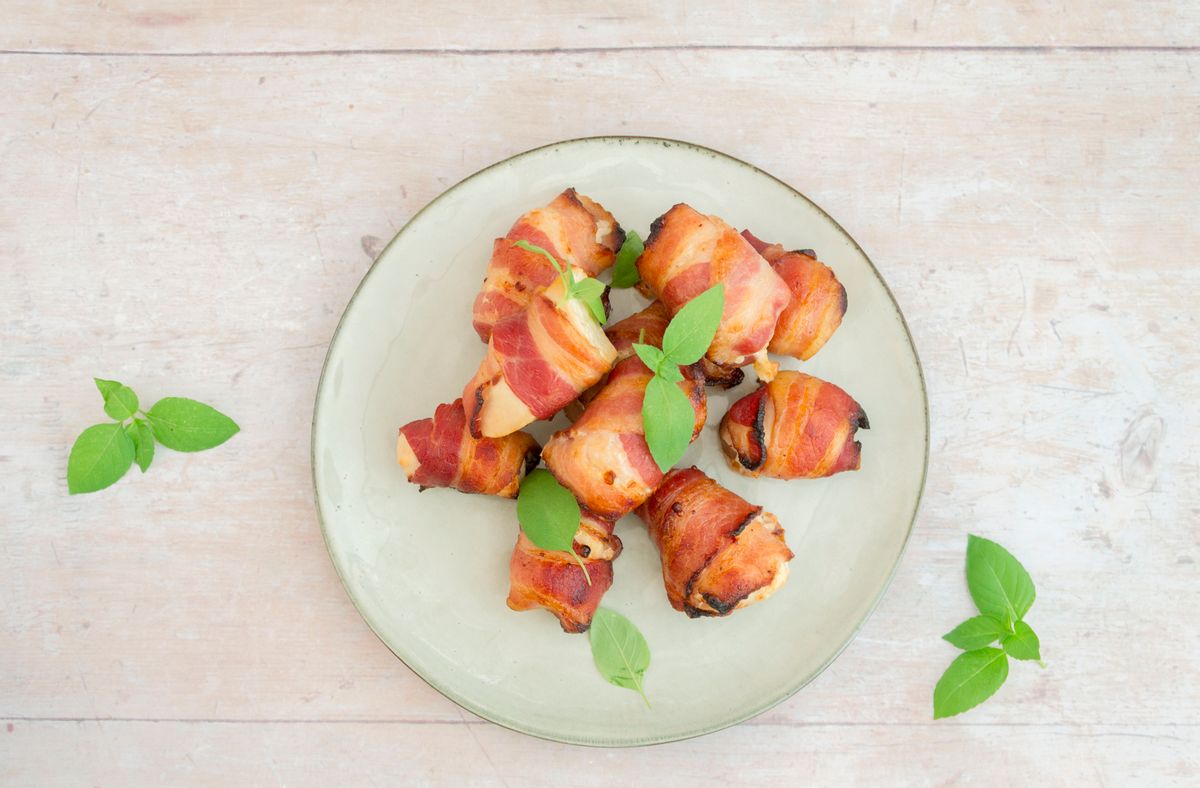 #1 Low Carb & Keto Diet App Since 2010
Track macros, calories, and access top Keto recipes.
12 min

18 min

30 min
Keto Kid-Friendly Chicken Bacon Bites
These quick and easy chicken bacon bites are a great kid-friendly option, perfect for both Keto and non-Keto family members. Simple to prepare and using only a few ingredients, these are an ideal option for weeknight dinners when you are short on time. They also make great snacks served with your favorite Keto dipping sauces.
Tips for Keto Kid-Friendly Cooking
It can be hard trying to balance a new diet when you have a family to feed, and everyone has different tastes. Carb manager have taken the stress out of dinner time by compiling a selection of Keto kid-friendly recipes that the whole family can enjoy. For this particular recipe, we have taken the classic savory combination of chicken and bacon and coated it in a sweet and sticky maple dressing. The blend of sweet and savory is a great choice for kids as well as parents and can be paired with your preferred Keto sides.
Serving Suggestions
These Keto kid-friendly chicken bites are a versatile meal option. Perfect served as your main protein and accompanied by low carb sides such as a creamy slaw or vegetable fries. Alternatively, these are delicious served for lunch with a hearty side salad or even as sharing snacks. Perfect with our Keto homemade mayonnaise or low carb BBQ sauce for dipping.
Net Carbs

2.6 g

Fiber

4.9 g

Total Carbs

19.9 g

Protein

11.5 g

Fats

4.1 g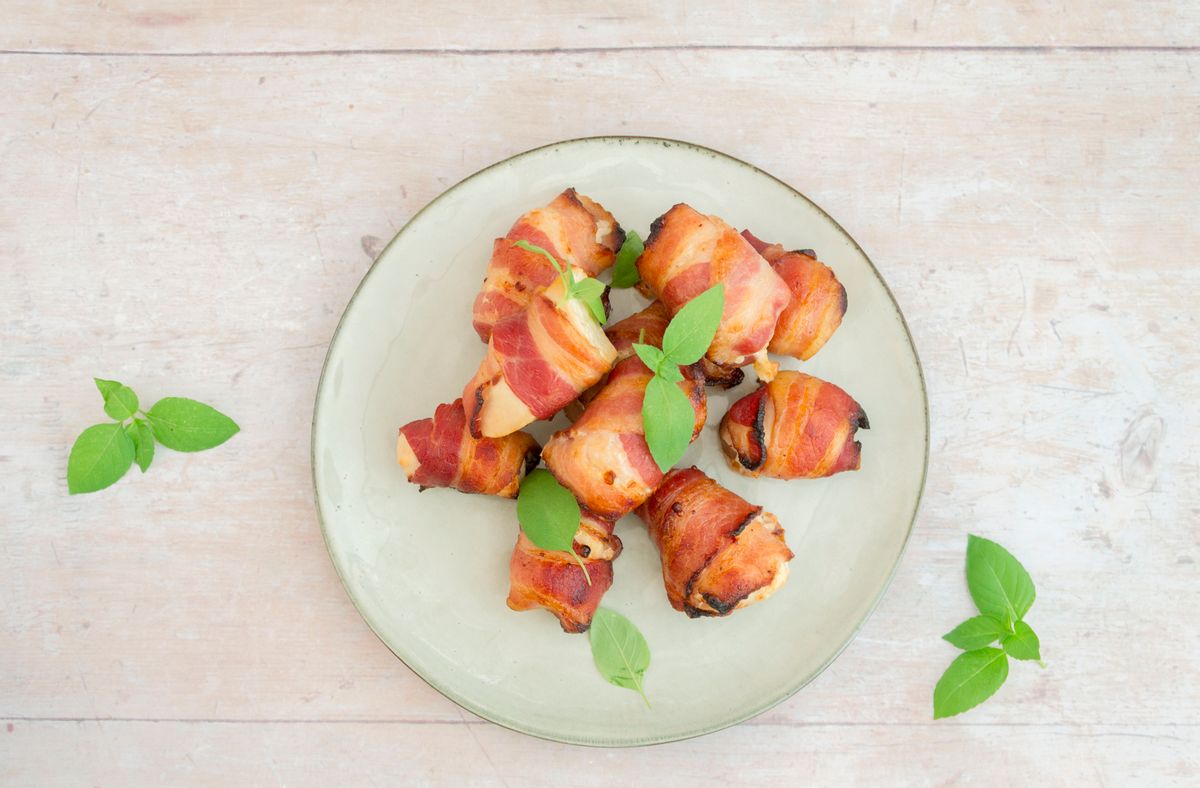 #1 Low Carb & Keto Diet App Since 2010
Track macros, calories, and access top Keto recipes.
Ingredients
Skinless Chicken Breast

10 ounce

Maple Flavored Syrup by Lakanto

10 teaspoon
Preheat the oven to 400 degrees Fahrenheit and lightly oil a shallow oven tray. Dice the chicken breasts into 10 even-sized chunks. The chicken pieces need to be a similar size to ensure an even cooking throughout.

Take one slice of bacon and wrap it tightly around one of the chicken pieces so that it is well covered. Repeat this process with the remaining bacon slices and chicken pieces. Each chicken piece should be securely wrapped in the bacon.

Drizzle a teaspoon of the maple-flavored syrup over each bacon-wrapped chicken piece. Rub the syrup all over the chicken and bacon. Alternatively, you can use a pastry brush to brush the syrup over the meat. Coat each piece well all over.

Arrange the chicken pieces in an even layer across a shallow oven tray. Transfer to the oven and bake for 18 minutes, or until the chicken is cooked through and the bacon is crisp and golden. Serve with your choice of Keto family-friendly sides or dips.